It's a regrettable fact that cocaine addiction, drug addiction and alcohol addiction are on the rise in Great Britain and around the world.
Shoreditch
This situation has worsened largely due to the stresses caused by the COVID-19 global pandemic as people's everyday stress levels have been on the rise.
If you have been searching the internet for "rehab UK" or "rehab near me" then you are evidently serious about overcoming your addiction. Admitting you have a problem with drugs or alcohol is a very difficult step to take, and it often isn't easy to reach that point. And if you have, you're to be congratulated.
If you want to find rehab in Shoreditch, then there are many options and if the rehab process is not something that you're familiar with, you may find all of the available information to be a little overwhelming.
Fortunately, Addiction Advocates are here to help. We provide drug and alcohol addiction treatment, and we are ideally placed to help you with your search for rehab in Shoreditch.
We also offer a friends and family referral scheme if you're concerned about the health of a friend or loved one who has developed an addiction to alcohol or drugs.
Why not contact us today on 0800 012 6088 or text HELP to 83222 so that we can help you with any questions you might have about addiction and how we can help?
The Benefits of Residential Rehab
When you first call, we will perform an initial assessment over the telephone and work with you to determine a treatment programme suitable to your budget.
There are cheaper options available than private drug and alcohol rehab, but there are no waiting lists for our services, and we can admit you without the need for a waiting list or a referral from your GP.
Your treatment plan will be tailored to your individual needs and it is a core principle for us that we get to know you as an individual.
During your time with Addiction Advocates, every part of your treatment from your rehabilitation, detoxification and aftercare will be tailored around one thing – you.
It's all too often that people suffering with an addiction fall through the cracks in charity and NHS treatment solutions. Whilst your addiction is treated, there is no consideration for the mental health aspect of a diagnosis. Many people who develop an addiction have an underlying mental health condition that is often the cause of it.
In the outpatient treatment facilities that the NHS and charities use, these mental health problems are not even diagnosed, let alone treated. On top of this, you may be waiting months for access to their treatment – in which time your condition may have worsened.
In Addiction Advocates rehab centres, you will be dual diagnosed with any mental health conditions should you have any, and we will treat them in full alongside your addiction.
Alcohol Rehab and Drug Rehab
Your rehabilitation can largely be split into three parts – detoxification, therapies and aftercare. You will need to complete each step sequentially before being able to move onto the next.
When you arrive at our clinic, we will assess your physical and mental health and we will most likely determine you will be best served to undergo a 28-day treatment programme in our residential rehab centre.
This may seem like a big time commitment but removing yourself from the distractions and temptations of everyday life gives you an enormous opportunity to rid yourself of addiction once and for all.
Detox
Most people who check in to Addiction Advocates need to undergo a period of detoxification. Detox is the process of cleansing your body and brain of the toxins that will have built up as a period of sustained exposure to excessive drugs and alcohol use.
As your brain will have developed a dependency on drugs or alcohol, detox is a tough and unpleasant part of your treatment. Our expert medical staff will taper your access to the substance that you're addicted to, slowly at first before striving to reach zero consumption.
This is to avoid the crash you would experience by taking the "cold turkey" approach of simply stopping immediately. You will display withdrawal symptoms as your body will have severe cravings for the substance you are tapering away and these can be painful and some even dangerous.
This is why you will be monitored 24/7 and why we do not recommend that you attempt a detox alone.
Therapies and Aftercare
Your time in detox may last as long as two weeks, depending on the severity of your addiction. When completed, your focus changes to therapy.
We use a variety of therapies, but most of them involve talking therapies like CBT (Cognitive Behavioural Therapy) and group therapy. These therapies are an opportunity to explore your addiction and the reasons why you developed one in the first place.
There's no one reason why people become addicted, and reasons do vary from traumatic childhood events to workplace stress. Your CBT sessions will allow you to deep dive on the cause and alter your behaviour patterns and attitudes moving forwards.
Group sessions are also a chance to meet and interact with your fellow addicts. It allows you to learn from your experiences and for others to learn from yours. Group therapy serves as a positive peer pressure and building a support group for when you leave our care is part of your aftercare
Aftercare plans are drawn up just before you leave. It allows us to reinforce what you've learned and prepare you for your return to life in Shoreditch. You will be invited to regular follow up sessions and have access to a helpline should you encounter problems with your motivation.
If you have a problem with a drug or alcohol addiction, please call Addiction Advocates today and let us help you onto the path to a brighter future.
Latest News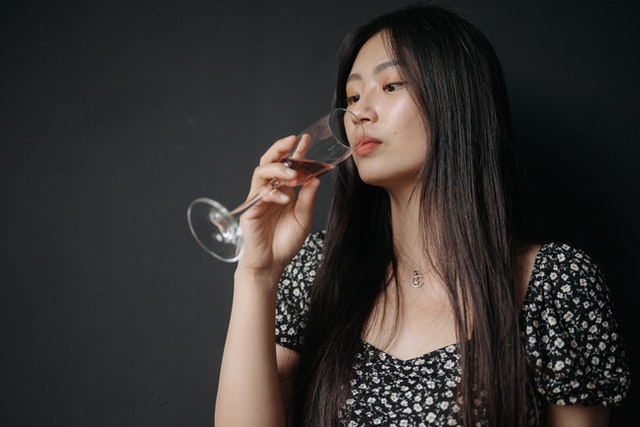 Alcoholism is one of the most harmful and impactful addiction diagnoses here in the UK. It's driven by the consumption and support
What We Offer
Free Telephone Assessment
This is done to assess what sort of help is needed so we can recommend an addiction treatment service that can provide the best help possible.
All calls are strictly confidential and are carried out by a trained healthcare professional.
No obligation recommendations are made after a full assessment of yourself or loved ones situation is fully made.
Recommendations include specialist addiction treatment programmes in CQC regulated facilities based throughout the UK.
If you are unable to afford private treatment then public healthcare and charities would also be recommended to you.
How We Can Support You
We have a large number of helpful services available to help give you the best possible support when it comes to dealing with addiction.
Just some of the services we can offer includes:
Free confidential telephone assessment
Recommending CQC regulated residential addiction treatment providers
Arranging for an intervention, if needed
Insights into how different therapies and evidence based treatments work
How detoxification works and what is the most safest option
What type of rehab and detox programmes would be best suited for yourself or loved one
Recommendations of the best providers in your area
Why Choose Us?
We can help take the stress out of finding an addiction treatment provider by recommending only the best options available that fully suits your criteria.
The help and advice we can provide includes making sure that your journey towards recovery is one that can definitely be achieved.
Taking the step towards recovery can be incredibly tough but we are here to put your concerns at ease by giving you insights into the safety of undertaking residential addiction treatment and how it can put you on the path towards long lasting recovery from addiction.
Our team of advisors have extensive experience and knowledge about the subject of addiction and the treatment provided so if you have any questions then they will be more than happy to help.
Get started today by calling our friendly team today on 0800 012 6088.
How We Help
Finding the right treatment for your addiction can be difficult this is why we have created a service which takes the stress away which can be a massive relief when dealing with an addiction.
Self Referrals
Suffering with an addiction and being alone can be a horrific scenario for many. Whether you have a drug or alcohol addiction, we're here to help. Help Yourself
Family Referrals
Do you have concerns that a loved one may be affected by substance misuse? Have you spotted any signs and symptoms of a drug and alcohol… Help a Relative
Friend Referrals
Are you worried that a friend's alcohol or drug consumption has become out of control? For many individuals, substance abuse starts unintentionally… Help a Friend