What Happens After Alcohol Detox
Updated on 19/01/2023
Medically reviewed by
Dr Alexander Lapa (Psychiatrist)
Addiction recovery from alcoholism will involve a number of different steps, all motivating some form of rehabilitation.
Detoxification is the most well-known and recalled step for most people whilst confronted with the idea of sobriety. It is understandable why, as detoxing helps to eliminate and distance alcohol exposure.
Yet there are many other core steps that fall as aftercare after alcohol detox. Those steps help clients build on their sobriety, strengthen their coping techniques to remain sober, and plan for any risks of relapse.
Each step makes up the alcohol rehabilitation process which is an extensive and comprehensive journey. Offered through alcohol rehab, treatments, therapies, support, resources, and groups will embody each step, to help clients recover in the most effective and safe way possible.
Detoxification is the starting point, imperative to achieve a clean slate and a fresh start. Yet there's much more to follow, offered as inpatient aftercare.

Get Treatment Advice Now
Speak to an expert
To get in touch with an expert, call or message us using the contact details provided below. Alternatively, you can complete our online enquiry form, and we will get straight back to you.
Alcohol Detoxification
Alcohol detoxification is a medically assisted treatment that helps to eliminate alcohol from the body. It is an essential treatment that helps to restore normal functionality, remove all influences, and suppress alcohol cravings.
Detoxing from alcohol and working through this process will be recommended for all alcoholics. If you or someone you care about is addicted to alcohol, alcohol detox will be promoted for its physical benefits.
Detoxification helps to kickstart the addiction recovery process, by placing the body into a sober state. Due to such a significant change, it is very normal to experience physical and psychological withdrawal symptoms, such as nausea, anxiety, insomnia, and dizziness. They indicate that toxins are leaving the body, and that internal systems are adjusting. Symptoms can however be chronic and unmanageable, which is why detox should be overseen by medical professionals. Supportive medications can be prescribed to reduce the risks of alcohol withdrawal syndrome.
Alcohol detoxification can take a number of days to weeks to complete, can range in difficulty levels, and can materialise into various symptoms. Yet the consensus is, is that it is part and parcel of addiction recovery, both effective and essential whilst getting clean and aiming for sober living.
Accepting You Have An Alcohol Addiction
Detoxing from alcohol is deemed as one of the hardest steps of addiction recovery. Yet for many addicts, acceptance is in fact the greatest test.
In order to recover and to progress through the aftercare steps of alcohol rehab, self-awareness and commitment must be present. To back yourself and to remain invested in the process, accepting that you have an alcohol addiction will be key.
Denial is one of the hardest, most jeopardising emotions which is associated with addiction. It clouds the mind, downplays the severity of addiction, and can also justify alcohol abuse.
To begin the recovery process and to truly adapt habits, outlooks and intentions, denial and doubts must be worked through.
Whilst stigmatisation and judgment can be difficult to overlook, enabled alcohol habit can turn into a compulsive and life-long disease. Accepting follow on recommendations of treatment, planning and of change is encouraged, along with understanding the realism of your situation with alcohol.
Working through a detox, and the services of aftercare after alcohol detox will help to treat, understand, and manage alcoholism.
What Happens During Alcohol Rehab?
Alcohol rehab is a follow-on step that begins once the detoxification step has been completed. It can be completed through a residential rehab programme, facilitated via private alcohol rehab. The rehabilitation step can also be encountered on an outpatient basis, funded, and managed by the NHS.
Due to effectiveness, pace and privacy, inpatient rehab is however the most beneficial and recommended way to work through the rehabilitation step of addiction recovery. Offering a distraction-free setting, a 24/7 medically observed environment, and a comfortable and private atmosphere, a residential facility helps to kickstart full detachment.
Alcohol rehab is a core step, helping to get to the bottom of alcoholism and promoting the tools and techniques to heal from the underlying cause. A range of addiction therapy and treatment options are included to help clients remain sober and lead a life that disregards alcohol exposure.
Habitual behaviours can be understood, whilst forming healthy and positive intentions which support sober living. Each treatment, technique and educational session will be held by medical professionals and addiction specialists, delivering high-quality and assuring levels of care.
Alcohol rehab can be completed in as little as 4 weeks, all depending on personal needs and responses. Whilst a quick process, it's a progressive and results-driven journey, personalised for each client.
Addiction Therapy And Treatment Options
Aftercare after alcohol detox will include some of the most influential therapies and treatments. Evidence-based addiction treatments are used across alcohol rehab, to sustainably treat and manage alcohol use disorders.
Through residential rehab, the rehabilitation step will be personalised. Assessments will be made to understand cognitive functionality, emotions, and associations. From here, some of the following treatments will begin post-detox.
Cognitive behavioural therapy, to work through existing associations and to adapt outlooks
Dialectical behavioural therapy, treats the mind by breaking negative thought patterns and by instead motivating positive mental outlooks
Group therapy, to increase accountability, offer peer support and to expand perspectives
One-to-one counselling sessions, to work through any underlying battles or trauma
Motivational interviewing, to maintain motivation levels across the recovery process
Relapse prevention planning, to prepare for relapse risks
Mental health treatments, to treat dual diagnosis
Wellness and nutritional therapy, to improve all-round health
Lifestyle management, to develop a life that supports sobriety
Holistic therapies, to strengthen addiction recovery and sober living
The aftercare step of rehabilitation helps to educate clients on their triggers and the cause of alcohol abuse. It also helps them understand their outlooks and thought processes, with the aim to positively regulate future feelings.
Rehabilitation focuses on breaking habits with alcohol, reduces physical reliance and disassociates the rewards of exposure. Treatments and therapies also focus on long-term planning, preventing relapse and leading a mindful routine.
What Happens After Rehab
Without completing aftercare after alcohol detox, early relapse risks are high. The psychological triggers, motivations and cravings of alcohol abuse will remain, making it difficult to reach and sustain the final core step of recovery.
The final core step focuses on post-rehab life. It highlights the adjustment phase, which works to normalise sober living.
Life after alcohol rehab will entail sober choices, outlooks, and efforts, supported by ongoing aftercare services. Services are offered on an outpatient basis, helping clients grow with independence and slowly adjust to daily tasks and associations whilst sober.
Alcoholics Anonymous sessions, 12-step plans, counselling sessions and relapse prevention planning will be offered after alcohol rehab. 12 months of support will ease early recovery and help our clients develop sober intentions, ready to carry forward.
How We Can Help You Get Started With Alcohol Rehab
Addiction recovery is broken up into three core steps, all of which carry importance. Each come together to provide the education, motivations, support, and medical treatments to withdraw from and overcome the effects of alcohol.
We at Addiction Advocates can help you get started by directing you towards the most suitable rehab clinic and programme. Your programme will guide you through each step, all facilitated via alcohol rehab.
By reaching out, we will assess your relationship with alcohol and understand your circumstances. From here, you can work through the admissions process to enter rehab, begin your detox and work through aftercare plans.
Aftercare after alcohol detox is one of the most important steps. Work through it with one of our treatment providers.
Frequently Asked Questions
Can a person stop drinking without rehab?
Withdrawing from alcohol can be extremely challenging, especially whilst following the cold turkey approach. Challenges can regress success and can also bring on unbearable withdrawal symptoms.

Rehab is therefore a necessary process to work through, to reduce the risk of challenge. A private, safe, and medically observed space can be resided in whilst detoxing and withdrawing from alcohol.

Additional treatments and therapies can then be worked through to control future drinking urges and to plan for relapse.
How much does inpatient alcohol rehab cost?
The cost of inpatient alcohol rehab will vary depending on:
Your location
Your chosen rehab clinic
The specialism of your rehab clinic
The length of your rehab programme
The type of treatments that you opt for
Your addiction makeup and its severity
Each factor can increase or decrease the cost of inpatient rehab. At Addiction Advocates, we prioritise our clients' budgets by making sure that rehab can be funded and benefitted from.
Programmes can start from £3,000 and can continue to rise depending on the above factors.
What are the benefits of treatment for alcohol addiction?
Treatments are in place to promote all-round recovery. They help to safely withdraw the body from alcohol, they help to restore the mind and outlook, and they help to prepare for sober living.

Without treatment, the complicated and relapsing nature of alcoholism will continue to overbear a person's life. With treatment, addiction can be understood, and relapse can be minimised.

Completing treatment will be possible through alcohol rehab, starting after the detoxification step.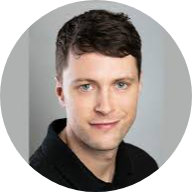 What do our previous clients think?
Really enjoyed my time at Asana lodge. Staff are great and most have previous experience of the afflictions that affect all the clients, so they can relate to the situation you are in. I feel ready now to tackle the outside world with all the skills I have learnt.
Thank you to all the staff at asana lodge from management to the cleaners, everyone made me feel so welcome and really went above and beyond to help me in my recovery. highly recommend anyone seeking help with addiction depression and anxiety to go to asana lodge and heal your mind body and soul.
Everyone at Cassiobury court have been very supportive with my recovery and I have learnt a lot over the past 14 days. I am taking away some good tools to help me with my addiction. I look forward to seeing the piers at the aftercare service.
I came to you desperate, feeling so depressed and anxious. I left feeling hopeful and grateful and excited about life. I can't believe the change in just 28 days.
Latest News
When most people think of drug addiction, they probably picture illegal drugs such as cocaine or heroin. Medicines including painkillers
How We Help
Finding the right treatment for your addiction can be difficult this is why we have created a service which takes the stress away which can be a massive relief when dealing with an addiction.
Self Referrals
Suffering with an addiction and being alone can be a horrific scenario for many. Whether you have a drug or alcohol addiction, we're here to help.
Family Referrals
Do you have concerns that a loved one may be affected by substance misuse? Have you spotted any signs and symptoms of a drug and alcohol…
Friend Referrals
Are you worried that a friend's alcohol or drug consumption has become out of control? For many individuals, substance abuse starts unintentionally…