Painkillers such as paracetamol, ibuprofen, aspirin and codeine are commonly prescribed and taken to relieve pains and aches experienced by children and adults across the world.
Although painkillers are harmless, medical professionals advise that recommended doses are adhered to. Yet, sadly, many overlook this advice and consume painkillers for a prolonged period of time.
When painkillers are consumed over an extended time, dependencies arise. When a painkiller dependency emerges, more significant quantities of painkillers are required to reduce the pains and aches they typically treat.
Get In Touch
Are you suffering from Painkiller Addiction and need help? Addiction Advocates are leading UK based experts in Rehabilitation Treatment. Find out how we can help by getting in touch with our friendly team today.
Unfortunately, when a painkiller dependency gives way, painkiller addiction treatment & rehab is necessary.
Without painkiller addiction treatment & rehab, addictions significantly impact an individual's every waking moment. Leaving many unable to cope and navigate their day to day life, painkiller addictions can be deadly.
Symptoms Associated With Painkiller Addictions
When a painkiller addiction arises, many signs and symptoms ultimately indicate that the body and brain are struggling to cope.
Yet, it can be difficult to ascertain whether the symptoms associated with painkiller addictions are a result of an addiction or a result of a physical or psychological illness.
However, there are a number of symptoms that medical professionals and recovery specialists will look out for if an individual believes they have become addicted to painkillers.
These symptoms include, but are not limited to, the following.
Intense cravings for painkillers
Irritability
Persistent headaches
Nausea
Insomnia
Digestive system problems
Irregular heart rate
Reduced appetite
Paranoia
Dizziness
Inability to concentrate
Confusion
Although the symptoms above can arise as a result of other illnesses and disorders, individuals who experience the symptoms noted above do often require painkiller addiction treatment & rehabilitation.
Painkiller Addiction Rehabs
As a painkiller addiction surfaces, painkiller addiction treatment & rehab is recommended. This is because rehab provides a space for those struggling with addictions to overcome their dependency in a safe and secure location.
Rehab also minimises the risk of relapse and makes it easier for those in treatment to overcome the physical and psychological ramifications encountered.
Unbeknown to many, there are various types of rehabs that can provide treatment for painkiller addictions in the United Kingdom.
For example, outpatient painkiller addiction treatment & rehab is widely available. Supporting thousands of individuals every single day, outpatient rehab is highly favoured.
However, outpatient painkiller addiction treatment & rehab is often thought to be better for those with a mild painkiller addiction. This is because mild painkiller addictions are somewhat easier to treat and do not always require intense treatments.
In contrast, when a severe painkiller addiction is present and has come to control an individual's life, inpatient painkiller addiction treatment & rehab is more advantageous.
This is because inpatient rehab enables those with addictions to leave their everyday life behind for a short period and focus solely on their recovery.
Inpatient treatment & rehab is administered on a residential basis and requires those progressing through treatment to remain within a rehab facility throughout the duration of their treatment programme.
Detoxification and Rehabilitation Help Many Overcome Painkiller Addictions
When a painkiller addiction is present, physical and psychological treatment is required if a long-term recovery is to be secured.
However, many individuals believe that in order to overcome their painkiller addiction, all they need to do is withdraw from substances.
Although withdrawing from painkillers is a vital part of treatment, psychological treatment such as therapy must also be administered. This is because addictions are psychological disorders.
Typically, when painkiller addiction treatment is secured, detoxification is the first step in overcoming an addiction. Detoxification encourages the body to withdraw from painkillers.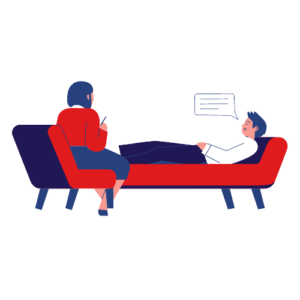 Medically induced, it is important that detoxification is carried out within a rehabilitation facility.
This is because withdrawing from painkillers comes hand-in-hand with withdrawal symptoms that can often be unbearable.
When experienced within a rehabilitation facility, withdrawal symptoms can be managed with treatment. When experienced outside of a rehabilitation facility, withdrawal symptoms often lead many to relapse.
Following detoxification, rehabilitation is provided. Although rehabilitation greatly varies, treatment at this stage combines psychological and well-being therapies.
Psychological therapies are talking therapies that encourage those in rehab to discuss how their addiction has impacted their life. Talking therapies also help assess and identify the cause of addiction.
While discussing an addiction can be difficult, doing so is extremely beneficial. Not only can openly talking about an addiction help those in recovery understand their addiction, but it ensures that appropriate support is supplied.
While psychological talking therapies continue to remain highly effective, well-being therapy often enhances an individual's recovery.
This is because well-being therapy offers additional recovery support that enables those in recovery to avoid triggers and relapse upon completing a rehabilitation treatment programme.
Aftercare Support For Painkiller Addictions
Contrary to belief, treatment and support does not stop once painkiller addiction treatment & rehab comes to an end. Upon completing a painkiller addiction treatment programme, aftercare support is offered by rehabs across the country.
Aftercare support plays a vital role in an individual's ability to maintain their recovery, which is why, here at Addiction Advocates, we go above and beyond to ensure that adequate aftercare support is put forward.
Sadly, when aftercare support is not provided, relapse rates are much more considerable. In fact, without aftercare support, up to 60% of people in recovery relapse.
Contact Us Today For Immediate Support and Guidance
If you are searching for painkiller addiction treatment & rehab, we are here to support you.
With a wide range of rehabs located within the United Kingdom, it is not uncommon to feel overwhelmed when researching painkiller addiction treatment & rehabs.
Yet, with the help of our self-referral service, locating and securing addiction treatment at a suitable rehab is a somewhat easy and simple process.
To find out more about painkiller addiction treatment, the rehabs available throughout the country and the support that is readily available, please contact us today by calling our 24/7 free, dedicated helpline on 0800 012 6088.
I came to you desperate, feeling so depressed and anxious. I left feeling hopeful and grateful and excited about life. I can't believe the change in just 28 days.
Get Help Now: 0800 123 4567
Get Help Now
Latest News

Poor mental health rates are actively increasing across the globe. While more and more individuals find themselves encountering the signs and symptoms of common
What We Offer
Free Telephone Assessment
This is done to assess what sort of help is needed so we can recommend an addiction treatment service that can provide the best help possible.
All calls are strictly confidential and are carried out by a trained healthcare professional.
No obligation recommendations are made after a full assessment of yourself or loved ones situation is fully made.
Recommendations include specialist addiction treatment programmes in CQC regulated facilities based throughout the UK.
If you are unable to afford private treatment then public healthcare and charities would also be recommended to you.
How We Can Support You
We have a large number of helpful services available to help give you the best possible support when it comes to dealing with addiction.
Just some of the services we can offer includes:
Free confidential telephone assessment
Recommending CQC regulated residential addiction treatment providers
Arranging for an intervention, if needed
Insights into how different therapies and evidence based treatments work
How detoxification works and what is the most safest option
What type of rehab and detox programmes would be best suited for yourself or loved one
Recommendations of the best providers in your area
Why Choose Us?
We can help take the stress out of finding an addiction treatment provider by recommending only the best options available that fully suits your criteria.
The help and advice we can provide includes making sure that your journey towards recovery is one that can definitely be achieved.
Taking the step towards recovery can be incredibly tough but we are here to put your concerns at ease by giving you insights into the safety of undertaking residential addiction treatment and how it can put you on the path towards long lasting recovery from addiction.
Our team of advisors have extensive experience and knowledge about the subject of addiction and the treatment provided so if you have any questions then they will be more than happy to help.
Get started today by calling our friendly team today on 0800 012 6088.
How We Help
Finding the right treatment for your addiction can be difficult this is why we have created a service which takes the stress away which can be a massive relief when dealing with an addiction.
Self Referrals
Suffering with an addiction and being alone can be a horrific scenario for many. Whether you have a drug or alcohol addiction, we're here to help. Help Yourself
Family Referrals
Do you have concerns that a loved one may be affected by substance misuse? Have you spotted any signs and symptoms of a drug and alcohol… Help a Relative
Friend Referrals
Are you worried that a friend's alcohol or drug consumption has become out of control? For many individuals, substance abuse starts unintentionally… Help a Friend