Friend Referrals
Updated on 30/09/2021
Medically reviewed by
Dr Alexander Lapa (Psychiatrist)
Are you worried that a close friend may be abusing hazardous substances? Maybe a colleague or close family friend is consuming excessive quantities of drugs or alcohol, causing concerns?
Witnessing someone you know and care about self-destructing by abusing drugs and alcohol can be very distressing. The person you once knew will soon disappear, controlled by addictive substances. It's likely through this pain of watching; you'll want to help your friend.
Yet, you may be worried that you'll make matters worse. Maybe you're concerned that approaching the topic of addiction may damage your friendship.
For scenarios like this, our friend referrals are instrumental, offering a lifeline for all affected parties. Via our specialist addiction support and referral services, we can help you find practical help for your friend while motivating their recovery efforts.
Avoid delays, avoid watching your friend damage their whole existence through drug and alcohol abuse, avoid aggravating or enabling this unhealthy behaviour. Through friend referrals, you can help them understand the severity of their habits while increasing their probabilities of rehabilitation.
Reach out today for more information on our friend referrals – an opportunity for you to share your concerns and work through them with your friend.
Get In Touch
Are you suffering from Drug or Alcohol Addiction and need help? Addiction Advocates are leading UK based experts in Drug and Alcohol Addiction and Rehabilitation Treatment. Find out how we can help by getting in touch with our friendly team today.
Utilise our friend referrals if you're concerned
Dealing with addiction or mental health issues are new to most individuals. With this in mind, if you believe that a friend is abusing drugs or alcohol, you'll probably have limited knowledge on how to act or help them. Yet, it's likely that this abusive behaviour will not sit right with you, motivating the desire to act.
You can act by utilising our friend referrals here at Addiction Advocates. This is the most effective and safest way you can approach the topic of addiction with your friend without damaging your relationship or fuelling further substance abuse.
An addiction can be terrifying for witnesses to observe. Profound physical and psychological changes are on display, deteriorating as substance abuse progresses. Delaying action by worrying that you'll aggravate those changes is expected. This is understandable by protecting your friend. Yet, delays are detrimental.
As soon as you see the signs and symptoms of a drug or alcohol addiction, you must act proactively. Through our friend referrals, we can walk you through the following steps while also increasing the acceptance of rehab by your friend.
How we can help your friend
Through our friend referrals, our team can help by:
Understanding your concerns regarding substance abuse.
Recommending the most suitable recovery programmes, based on budgets and requirements.
Through our friend referrals, we can also share the most effective approaches to handling addiction; including a compassionate and non-judgmental manner.
Answering all questions, you have about friend referrals, rehab and recovery likelihoods.
Guiding all observers on how to prevent addictive behaviours.
Providing ongoing support for all involved parties, with a focus on your friend.
Considering the potential opportunity for an intervention.
Contacting your friend and discussing their mental health state and potential psychological causation for consumption.
Approaching the topic of addiction can be nerve-wracking. However, it is important that you help your friend through this difficult time. Through our friend referrals, we can guide you on the most effective steps to approach your friend, share your concerns and aim for recovery acceptance. If initial support isn't accepted through friend referrals, we can assist further via our intervention services.
Reach out today to utilise our friend referrals, helping those you care about understand and recover.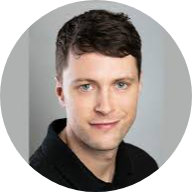 What do our previous clients think?
Really enjoyed my time at Asana lodge. Staff are great and most have previous experience of the afflictions that affect all the clients, so they can relate to the situation you are in. I feel ready now to tackle the outside world with all the skills I have learnt.
Thank you to all the staff at asana lodge from management to the cleaners, everyone made me feel so welcome and really went above and beyond to help me in my recovery. highly recommend anyone seeking help with addiction depression and anxiety to go to asana lodge and heal your mind body and soul.
Everyone at Cassiobury court have been very supportive with my recovery and I have learnt a lot over the past 14 days. I am taking away some good tools to help me with my addiction. I look forward to seeing the piers at the aftercare service.
I came to you desperate, feeling so depressed and anxious. I left feeling hopeful and grateful and excited about life. I can't believe the change in just 28 days.
Latest News
How does Narcotics Anonymous work? It's our team question we receive frequently from those looking for additional support. In this article,
How We Help
Finding the right treatment for your addiction can be difficult this is why we have created a service which takes the stress away which can be a massive relief when dealing with an addiction.
Self Referrals
Suffering with an addiction and being alone can be a horrific scenario for many. Whether you have a drug or alcohol addiction, we're here to help.
Family Referrals
Do you have concerns that a loved one may be affected by substance misuse? Have you spotted any signs and symptoms of a drug and alcohol…
Friend Referrals
Are you worried that a friend's alcohol or drug consumption has become out of control? For many individuals, substance abuse starts unintentionally…