Referring them for treatment at a drug and alcohol rehab in South Yorkshire may be in their best interest.
South Yorkshire
Regardless of whether you own a small company in Sheffield or a larger organisation in Doncaster, if you believe that an employee is silently battling a drug or alcohol addiction, it is important to ensure that they obtain the support they need from a drug and alcohol rehab in South Yorkshire.
However, you must take into consideration that they may not be aware that they are addicted to a substance. They may not even believe that they have a problem with drugs or alcohol.
Spotting The Signs That an Addiction is Present in an Employee
With an inkling that something is not quite right, you will likely want to sit down with your employee to address changes in their behaviour and work performance.  If you believe that an addiction is present, you will also want to address this.  However, prior to doing so, you must be confident that the changes in behaviour are a result of an addiction.
In order to help you determine whether an addiction is present, we have listed a number of signs that come hand in hand with drug and alcohol addictions.
Changes in workplace performance
Asking for an increasing amount of time away from work
Calling in sick on a regular basis
Avoiding certain responsibilities
Appearing to be somewhat agitated
Frequent mood swings such as bursts of anger
Changes in physical appearances such as weight loss, red eyes and discoloured skin
Behaving paranoid or anxious
Leaving the workplace at various times of the day
Complaining of suffering from headaches and nausea
Reduced effort in personal appearance
If an alcohol addiction is present, you may also be able to smell alcohol on your employee at various times throughout the day.
If you have observed some of these signs in your employee, but are not entirely sure if they are a result of an addiction, please feel free to contact us.  We can discuss any changes in behaviour with you and provide you with guidance on how best to approach your employee.
The Factors That Contribute to Addictions
If an employee is suffering from a drug or alcohol addiction, it is entirely normal for you to want to attempt to understand what has caused them to suffer from an addiction.
You will likely question whether anything in the workplace has contributed to their addiction, and whether, as an employer, you could have done anything to prevent the chances of an employee suffering from an addiction.
Unfortunately, there are several factors that can cause an addiction to arise.  With this in mind, it can be somewhat difficult to distinguish exactly what has caused an addiction without the support of rehabilitation.
For some individuals, stress, burn out and an increasing amount of responsibilities at work can lead to substance abuse.  For others, mental health conditions such as anxiety, depression and post-traumatic stress disorder can heighten the chances of an addiction arising.
If your employee agrees to attend a drug and alcohol rehab in South Yorkshire, they will uncover the factors that have caused them to turn to substances.  However, we would ask you to keep in mind that they may decide not to share this information with you.
The Support Available for Individuals Suffering from Drug and Alcohol Addictions
If you are confident that your employee is suffering from a drug or alcohol addiction, talking to them about changes in their behaviour is advised.  When the time is right for you to talk to your employee, you must show compassion and empathy.
If they believe that you are being confrontational, they may reject your support.  It may also help if you have an understanding of the treatment that will be available to them at a drug and alcohol rehab in South Yorkshire.  This will enable you to discuss the various options that your employee has, should they decide to confide in you.
From rehabilitation services provided by the NHS to private residential rehab, across South Yorkshire, there is a wealth of support available for those suffering from drug or alcohol addictions.
The support offered by the NHS is complementary and typically consists of out-patient detoxification and rehabilitation.  However, due to the pressure that the NHS faces, lengthy waiting times often come hand-in-hand.
Unlike NHS treatment, private residential rehabs offer almost immediate support to those battling addictions.  Not only does this ensure individuals are able to obtain treatment as and when they need it, but it reduces the potential of an addiction becoming significantly worse as they wait for rehabilitation support to become available.
Support Outside of Rehab
If your employee decides to attend rehab, they will be provided with a vast amount of support to ensure that they overcome their addiction and have the potential to make a long-term recovery.  However, upon completing a rehab treatment programme, they will require additional support.  After all, attending rehab is just the first step in overcoming an addiction.
Should you find yourself wondering how you can support your employee post-rehab, we have offered an insight into the support that you can provide as an employer below.
Offer your employee a reduced workload as they recover from their addiction.
Ensure that you, and other employees, have the training required to support individuals battling with addictions in the workplace.
Provide a safe space for employees to openly discuss how they feel.
Clearly communicate that the workplace is a drug and alcohol-free zone.
Making an Employer Referral
If you are hoping to offer your employee the support they need to overcome their drug or alcohol addiction, contact us today to make an employer referral.
Latest News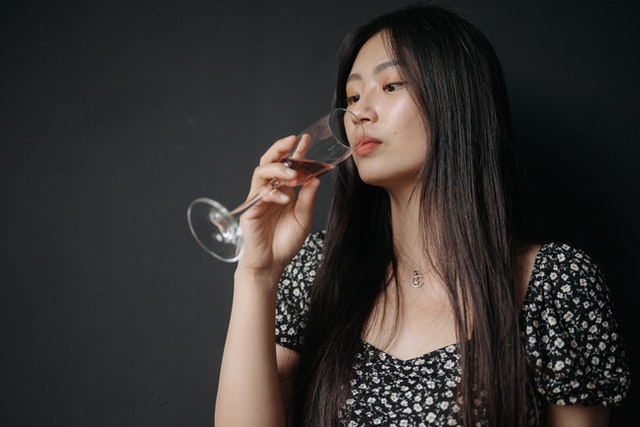 Alcoholism is one of the most harmful and impactful addiction diagnoses here in the UK. It's driven by the consumption and support
What We Offer
Free Telephone Assessment
This is done to assess what sort of help is needed so we can recommend an addiction treatment service that can provide the best help possible.
All calls are strictly confidential and are carried out by a trained healthcare professional.
No obligation recommendations are made after a full assessment of yourself or loved ones situation is fully made.
Recommendations include specialist addiction treatment programmes in CQC regulated facilities based throughout the UK.
If you are unable to afford private treatment then public healthcare and charities would also be recommended to you.
How We Can Support You
We have a large number of helpful services available to help give you the best possible support when it comes to dealing with addiction.
Just some of the services we can offer includes:
Free confidential telephone assessment
Recommending CQC regulated residential addiction treatment providers
Arranging for an intervention, if needed
Insights into how different therapies and evidence based treatments work
How detoxification works and what is the most safest option
What type of rehab and detox programmes would be best suited for yourself or loved one
Recommendations of the best providers in your area
Why Choose Us?
We can help take the stress out of finding an addiction treatment provider by recommending only the best options available that fully suits your criteria.
The help and advice we can provide includes making sure that your journey towards recovery is one that can definitely be achieved.
Taking the step towards recovery can be incredibly tough but we are here to put your concerns at ease by giving you insights into the safety of undertaking residential addiction treatment and how it can put you on the path towards long lasting recovery from addiction.
Our team of advisors have extensive experience and knowledge about the subject of addiction and the treatment provided so if you have any questions then they will be more than happy to help.
Get started today by calling our friendly team today on 0800 012 6088.
How We Help
Finding the right treatment for your addiction can be difficult this is why we have created a service which takes the stress away which can be a massive relief when dealing with an addiction.
Self Referrals
Suffering with an addiction and being alone can be a horrific scenario for many. Whether you have a drug or alcohol addiction, we're here to help. Help Yourself
Family Referrals
Do you have concerns that a loved one may be affected by substance misuse? Have you spotted any signs and symptoms of a drug and alcohol… Help a Relative
Friend Referrals
Are you worried that a friend's alcohol or drug consumption has become out of control? For many individuals, substance abuse starts unintentionally… Help a Friend