Valium Addiction Treatment & Rehab
Updated on 28/10/2022
Medically reviewed by
Dr Alexander Lapa (Psychiatrist)
Valium is a prescription drug with a multitude of roles to play, helping to treat and manage both physical and psychological symptoms and conditions. Yet for some individuals, it plays an even bigger role in fuelling their addictive behaviours.
While prescribed with dosage recommendations, unfortunately, long-term use of drugs, such as Valium can increase the risk of developing a tolerance. Initial consumption will help users through symptoms of anxiety, insomnia, the withdrawal process, and many other health concerns.
However, once such positive effects have been encountered consistently, and once the body and brain have adapted to its effects, a personal tolerance can develop, requiring greater measures of Valium.
Valium addiction can therefore develop unknowingly, why looking after oneself through pre-existing health concerns. Yet by instead looking for alternative coping strategies or sourcing medical advice, prescription guidelines are generally abused, resulting in higher, consistent consumption of the likes of Valium.
It's clear to see how addictions, to Valium, develop. Yet such enablement can result in many worrying side effects, can increase the risk of overdose, and can also cause concerns when considering the relationship between its presence and quality of life.
If you're abusing Valium, looking for Valium addiction treatment & rehab services will be encouraged, which we can guide you towards here at Addiction Advocates.
While you may feel like you're protecting your health through minimising symptoms of pre-existing health concerns, you'll in fact be deterring it through Valium abuse. Consider alternative ways by reaching out.

Get Treatment Advice Now
Speak to an expert
To get in touch with an expert, call or message us using the contact details provided below. Alternatively, you can complete our online enquiry form, and we will get straight back to you.
Causes of Valium addiction
The majority of Valium addiction diagnoses will be linked to its use and image as a prescription drug. Down to its legal classification and use within the medical world, Valium is perceived as a safe medication to consume.
It in fact is, in short bursts, by following personal prescription guidelines. Yet, once those guidelines have been abused, the addiction cycle can easily begin.
The cause here is therefore fuelled by the desire to manage and suppress existing health worries, with the use of Valium. With its safe image, and the positive effects that it induces, ongoing consumption will therefore be seen as desirable.
Yet such desirability increases consumption levels, develops tolerances, and turns routine support into uncontrollable coping strategies.
Addiction is such a progressive condition, which develops over consistent exposure, over ongoing enablement, and over continuous abuse. It can be influenced in the case of Valium abuse through the likes of environments, genetics, and stressors.
Yet more than ever, Valium addictions are caused by the vulnerability of physical and/or psychological health issues, displaying how desperate some consumption can become.
While it's easier said than done, especially when considering wellbeing and lifestyle, it's very important to instead look for holistic ways to manage conditions, rather than misusing and self-medicating through dangerous levels of Valium.
Without control, many secondary symptoms and illnesses can develop, with a focus on low alertness, anxiety, respiratory problems, mental impairment, overdose, and accidents.
Curb the negative eventualities of Valium abuse by accepting help through Valium addiction treatment & rehab.
Signs of Valium addiction
Being aware of the signs of Valium addiction is very important, to also be clued up on the necessity of treatment & rehab.
Signs of Valium addiction include:
Overusing Valium
Requiring prescriptions sooner than planned
Looking at ways to secure a greater supply of Valium
Deterred quality of life down to the side effects of Valium, such as drowsiness and the inability to drive
Physical and psychological cravings
Consistent use of Valium, without being able to stop
Encountering withdrawal symptoms
Heightened levels of anxiety
The rebound effect where your existing health concerns will intensify
Lack of interest in everyday life or responsibilities
Continued use even throughout consequential risks
Risks of overdose
As a Valium addiction can be very serious, where consumption advances from normal to excessive very quickly, it's vital to understand how to withdraw safely from Valium.
Down to the side effects of Valium, it's also important to know the risks of overdose, and how damaging the abuse of a prescription drug can be.
Valium addiction treatment & rehab options
There is a range of optional and necessary steps to take when looking to complete Valium addiction treatment & rehab. Selecting what's appropriate for your own needs will be important to ensure that you can complete rehab and sustain results.
Outpatient treatment
Outpatient treatment can be used throughout drug addiction recovery, to ease adoption for many individuals.
It's especially beneficial for those with early diagnoses of addiction, as a less intensive programme will be available. However, if your addiction has developed, it's encouraged that inpatient treatment is selected.
Inpatient treatment
Inpatient addiction treatment will offer an intensive, progressive, and efficient nature to rehab, by working clients through essential steps of recovery.
Detoxing will be the first port of call, which will need to be completed slowly, to safely remove and withdraw from Valium. As secondary health issues are usually linked to Valium consumption, considerations must be made to manage symptoms.
From here, talking therapies will be prevalent, to work through the emotional ties caused by the excessive presence of Valium. Anything from cognitive behavioural therapy, motivational therapy, stress management, family therapy, dual diagnosis treatment, art workshops, mindfulness and individual therapy can work to treat a Valium addiction.
Comprehensive rehab steps
Completing a comprehensive rehab programme will be best when treating a Valium addiction, to truly target a progressive condition.
Here everything from the environments, you reside within to the treatment you complete and the wellbeing management you're exposed to will work to inspire recovery.
This approach is highly effective, recommended through our services at Addiction Advocates and also obtainable through our associated rehab clinics. Such approach also strengthens the sustainability of rehabilitation, helping to make sobriety a lifestyle rather than a demand.
Preventive relapse of Valium abuse
Alongside Valium addiction treatment & rehab, relapse prevention efforts will be promoted to help reduce any future risks of Valium abuse.
This is especially important for people with pre-existing conditions, as the coping strategy of its consumption may resurface through ongoing health concerns.
Rehab as a whole will be personal to you, to work through your attachments to Valium. This is very important, as your addiction will be different to the next individual who's misused Valium.
Contact our team at Addiction Advocates for direction with sourcing appropriate treatment & rehab services to understand and overcome Valium addiction.
While a prescribed drug, Valium abuse should be taken seriously.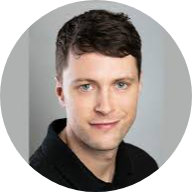 What do our previous clients think?
Really enjoyed my time at Asana lodge. Staff are great and most have previous experience of the afflictions that affect all the clients, so they can relate to the situation you are in. I feel ready now to tackle the outside world with all the skills I have learnt.
Thank you to all the staff at asana lodge from management to the cleaners, everyone made me feel so welcome and really went above and beyond to help me in my recovery. highly recommend anyone seeking help with addiction depression and anxiety to go to asana lodge and heal your mind body and soul.
Everyone at Cassiobury court have been very supportive with my recovery and I have learnt a lot over the past 14 days. I am taking away some good tools to help me with my addiction. I look forward to seeing the piers at the aftercare service.
I came to you desperate, feeling so depressed and anxious. I left feeling hopeful and grateful and excited about life. I can't believe the change in just 28 days.
Latest News
When most people think of drug addiction, they probably picture illegal drugs such as cocaine or heroin. Medicines including painkillers
How We Help
Finding the right treatment for your addiction can be difficult this is why we have created a service which takes the stress away which can be a massive relief when dealing with an addiction.
Self Referrals
Suffering with an addiction and being alone can be a horrific scenario for many. Whether you have a drug or alcohol addiction, we're here to help.
Family Referrals
Do you have concerns that a loved one may be affected by substance misuse? Have you spotted any signs and symptoms of a drug and alcohol…
Friend Referrals
Are you worried that a friend's alcohol or drug consumption has become out of control? For many individuals, substance abuse starts unintentionally…