Drug and alcohol addiction are sadly on the rise across the United Kingdom and COVID-19 has worsened this situation for many people.
Margate
You may have tried to stop yourself from being addicted before. You have likely tried to have one more drink before quitting, and just one more night of drug fuelled fun before walking away from that lifestyle forever.
If you have tried to do this on numerous occasions, you might well be suffering from a drug or alcohol addiction.
One of the hardest parts of recovery is accepting that you have a problem in the first place – and denial can cause a lot of problems. Rather than pretending you're able to stop drinking or taking drugs whenever you decide, why not seek the help of Addiction Advocates?
You can call us today on 0800 012 6088 or text help to 83222 and we can discuss the best treatment options for drug and alcohol rehab in Margate.
Private rehab isn't the cheapest option, but unlike the NHS or local charities, there's no waiting list for our services and we can treat you without delay. You don't need to have a GP referral and we can assure you completely of the highest levels of discretion.
Why not call us today for a free consultation about your drug and alcohol consumption and ways that we can help you with a long-term recovery?
Treatment options in Margate
Our experience demonstrates that someone suffering from a drug or alcohol addiction cannot be fully helped unless they want to be helped. Are you ready to take that first step? Do you believe you have a problem and want to do something about it?
The first step is to admit you have an addiction, and that's not easy but once you have accepted this, an assessment with one of our counsellors will establish how severe your problem is and what the best treatment programme would be for you. An addiction counsellor can help you with this.
We will likely recommend a 28-day period of residential rehab to help you to overcome your drug or alcohol addiction. Whilst some people initially bristle at the thought of being away from their everyday life for the best part of a month, this provides an opportunity for you to completely invest yourself in your recovery.
The benefits of a residential rehab are numerous. You are surrounding by expert care 24 hours a day and your safety is paramount. You are free of any bad influences, whether that be places or people, and you can spend this time breaking your dependency on drugs or alcohol.
Outpatient treatment is an option favoured by charities and the NHS, but we do not believe this approach to be beneficial to your long-term recovery.
Rehab in Margate
We can hold your initial consultation over the telephone and if you decide it's time to free your life of drugs or alcohol, we can admit you immediately. We will introduce you to your keyworkers, give you a tour of our rehab centre and sit down with you to perform a comprehensive physical and psychological assessment.
Here, we will attempt to ensure that any underlying mental health conditions are dual diagnosed alongside addiction.
All too often, these underlying conditions are the reason you require drug and alcohol rehabilitation in the first place. Addiction Advocates will treat any conditions we identify alongside an addiction, ensuring your mind will be ready for the fight for a lifelong journey of being clean
People who just have their addiction treated, and not mental health conditions, are more likely to suffer from a relapse in the future as the addiction has been resolved, but the reason behind the addiction has not.
Most of our clients require a period of detox in order to flush all toxins caused by drug and alcohol abuse from your body – so your first treatment will be in our detox clinic.
This is a difficult and often painful time as your body displays withdrawal symptoms as we taper access to drugs or alcohol. However, our caring and expert staff are on hand around the clock to ensure your safety and can issue you with prescription medication if required to alleviate discomfort.
Therapies in our treatment centre
Addiction Advocates are proud to offer a wide variety of treatment options. Our therapeutic activities will focus on providing you with new life skills, coping mechanisms and different mindsets to ensure your future is a life free of drugs or alcohol.
Examples of the therapies that we offer are individual therapy sessions (for example, Cognitive Behavioural Therapy) and support group sessions. We also offer a more holistic approach to therapy through the means of music and art therapy, exercise classes and other diet and fitness programmes.
Group therapy has proven to be particularly effective as you can learn from your fellow recovering addicts and their experiences. You can also lean on each other and motivate each other to press ahead even when experiencing tough days. This positive peer pressure is of huge benefit.
Upon completion of your treatment programme, we will devise a 12-month aftercare plan for you, which is included as part of your treatment service. Statistically, a recovering addict is at their most vulnerable in the year immediately following rehab.
If a relapse is avoided in this time, your odds of not having a relapse at all improve greatly. We will also put you in touch with support groups in the Margate area so you can continue your recovery journey.
Addiction Advocates have rehab in Margate right now
Most people never expect to have to search for rehab places for drugs, or alcohol rehab near you, but alcohol and drug addiction is on the rise in the United Kingdom and this will affect people from all walks of life. Margate is not immune from this issue.
So if you're struggling with drugs or alcohol, why not call Addiction Advocates today?
Latest News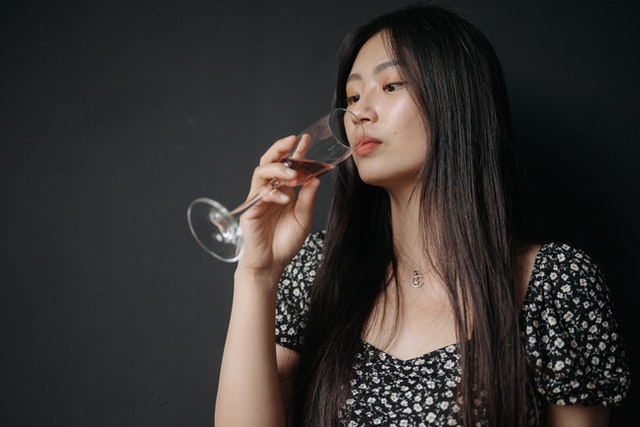 Alcoholism is one of the most harmful and impactful addiction diagnoses here in the UK. It's driven by the consumption and support
What We Offer
Free Telephone Assessment
This is done to assess what sort of help is needed so we can recommend an addiction treatment service that can provide the best help possible.
All calls are strictly confidential and are carried out by a trained healthcare professional.
No obligation recommendations are made after a full assessment of yourself or loved ones situation is fully made.
Recommendations include specialist addiction treatment programmes in CQC regulated facilities based throughout the UK.
If you are unable to afford private treatment then public healthcare and charities would also be recommended to you.
How We Can Support You
We have a large number of helpful services available to help give you the best possible support when it comes to dealing with addiction.
Just some of the services we can offer includes:
Free confidential telephone assessment
Recommending CQC regulated residential addiction treatment providers
Arranging for an intervention, if needed
Insights into how different therapies and evidence based treatments work
How detoxification works and what is the most safest option
What type of rehab and detox programmes would be best suited for yourself or loved one
Recommendations of the best providers in your area
Why Choose Us?
We can help take the stress out of finding an addiction treatment provider by recommending only the best options available that fully suits your criteria.
The help and advice we can provide includes making sure that your journey towards recovery is one that can definitely be achieved.
Taking the step towards recovery can be incredibly tough but we are here to put your concerns at ease by giving you insights into the safety of undertaking residential addiction treatment and how it can put you on the path towards long lasting recovery from addiction.
Our team of advisors have extensive experience and knowledge about the subject of addiction and the treatment provided so if you have any questions then they will be more than happy to help.
Get started today by calling our friendly team today on 0800 012 6088.
How We Help
Finding the right treatment for your addiction can be difficult this is why we have created a service which takes the stress away which can be a massive relief when dealing with an addiction.
Self Referrals
Suffering with an addiction and being alone can be a horrific scenario for many. Whether you have a drug or alcohol addiction, we're here to help. Help Yourself
Family Referrals
Do you have concerns that a loved one may be affected by substance misuse? Have you spotted any signs and symptoms of a drug and alcohol… Help a Relative
Friend Referrals
Are you worried that a friend's alcohol or drug consumption has become out of control? For many individuals, substance abuse starts unintentionally… Help a Friend