Cocaine Detox
Updated on 01/02/2023
Medically reviewed by
Dr Alexander Lapa (Psychiatrist)
Cocaine detox is the process when a user stops taking cocaine, and the drug is flushed out of your system. Through this period you will typically face withdrawal symptoms depending on how accustomed your body has become to the drug. This is the 1st necessary step to quitting a cocaine addiction and starting your recovery.
From the first contact, our dedicated and experienced team will ensure you get all the attention, care and information you need to brave this journey. Rest assured, this does not have to be the end of the road for you, your loved one or anyone addicted to cocaine; we can offer you all the help you need through our cocaine rehabilitation.

Get Treatment Advice Now
Speak to an expert
To get in touch with an expert, call or message us using the contact details provided below. Alternatively, you can complete our online enquiry form, and we will get straight back to you.
What Happens During Cocaine Detox?
The good news is that the detox process for cocaine is a tad bit milder than with other substances. Nevertheless, it's still quite tasking, and you need all the help you can get. The bane of your existence at this point is the cravings for cocaine that are sure to show up along the way. In fact, physical symptoms are not quite on the table; the main battle takes place in the mind.
All in all, the detox process begins once the decision to stop using has been made. Making up your mind to do this is one thing, but you have to wean your body off its dependency on the drug. That's where the intense cravings turn up, and as such, detoxing at home could have you travelling down a slippery slope.
In all the treatment facilities we work with, you are guaranteed a drug-free environment, unconditional support, and the tools and medication you need to treat cocaine addiction.
What to Expect From Cocaine Withdrawal
As it is with all substance abuse, cocaine users go through a period of intense cravings. Altogether, both the mind and body must learn to live without the intense dopamine release that usually follows. For the most part, the side effects here are psychological, but there will be a handful of physical symptoms here and there. These symptoms will carry on until the drug is completely eradicated from the system; it's not pleasant, but it's a process you need to ride through.
With that being said, it's also worth noting that the symptoms that crop up once the detox process is in progress will vary from person to person. On the physical side, there are tremors, muscle aches, restlessness, and hyperactivity. Meanwhile, on the psychological front, nightmares, increased appetite, suicidal thoughts, anger and, of course, intense cravings may also be experienced.
Also, when the withdrawal kicks in, you feel a lot better physically; however, the cravings do come back from time to time.
What are the symptoms of Cocaine Withdrawal?
Cocaine withdrawal comes with a range of physical and psychological symptoms, which vary in severity depending on the individual.
Symptoms can include:
Paranoia
Fatigue
Anger
Trouble concentrating
Insomnia
Is Cocaine Detox Dangerous?
The detox period is not meant to be dangerous, but it could be the worse thing you've ever tried if you go through it on your own. This is why you need to be monitored at all times because as much as cocaine abuse is no joke, withdrawal can be even worse. Most, if not every medical professional, will recommend you find one of the numerous treatment centres to wait out the storm.
The good news is that most of the treatment centres we work with ensuring that cocaine users are monitored round the clock during the detox process. Even better is that there will be prescription medication made available to ensure that you get through the cocaine detox process without losing your mind.
How Long Does the Detox Process Last?
The truth is that it differs per individual, but there's a standard period of up to seven days. During this time, it's not just about sweating it out; there's a range of activities most facilities will have lined up to ensure that the treatment program goes smoothly.
At this point, you will receive personal counselling, which will further help you get the right mindset to reduce the tendency of a relapse. Once the detox process is done and dusted, it'll be regular therapy sessions and counselling, which will further help reinforce your reserves.
Life After Cocaine Detox
Unfortunately, detox is only one step on the road to recovery, as there are other measures to take afterwards to ensure that you remain on the straight and narrow. In partnership with many CQC approved facilities, there's an array of rehabilitation programs that will make life after a detox a tad bit easier.
All in all, during the rehab process, you can deal with any causal issues that eventually led to the addiction. It gets a little bit easier to deal with life without the euphoria and effects of cocaine altogether through therapy and counselling sessions.
No doubt, it's a deep process of self-discovery and really learning what brings on the need to use. Once that's in the bag, you can further learn how to deal with these causal issues head-on without turning to cocaine.
If you're still unsure if seeking help is your best bet, the range of health problems that occur with such an addiction should be the main reason to seek the help you need. According to the National Institute On Drug Abuse, short term effects such as insomnia, psychosis, and heart problems are a few of them. There's also nasal damage, lung damage, infection of bowel tissues, and others in the long run.
Get the Help You Need
Cocaine addiction can truly ruin lives, so reach out to the Addiction Advocates if you or a family member needs help. We will follow your case religiously from inception until you are ready to stand on your own two feet.
With our contacts and your will to get better, you or your loved one stand a fighting chance against it, especially while undergoing cocaine detox. In addition to cocaine treatment, here at Addiction Advocates, we also offer an aftercare service to ensure you are equipped with the knowledge and skills to have the best chance of maintaining recovery once leaving the centre.
Frequently Asked Questions
How much does rehab cost?
This factor again is based on personal needs. Pricing structures do fluctuate depending on the necessary treatment services, required through rehab. For greater accuracy, get in touch with our team today. Please be aware that some insurance policies can be activated through rehab. This will however depend on your policy, along with your selected drug rehab facility.
What type of drug addictions do you treat?
Most drugs are highly addictive. There are of course a group of drugs which are abused more frequently. However, a large range of drug addictions can be worked through, through rehab. From illegal drugs, usually carrying highly addictive tendencies, to prescription drugs, commonly abused unknowingly, treatment options are available.
What usually causes a drug addiction?
Addiction causations will always vary. However, in today's world, a large number of diagnoses are based around life stresses, mental health conditions, previous distressing episodes and environments. Factors such as genetics and pre-existing behaviours can also influence drug abuse. With this in mind, it is important that the underlying causation is identified and worked through, helping to advance long-term recovery rates.
How effective is visiting a drug rehab?
Visiting a drug rehab is the most effective route to consider if you're hoping to recover. Offering everything you need under one roof, while prioritising your health, you'll have a reliable chance of combatting your drug addiction. It is important to remember that there are no quick fixes when considering addiction recovery. Great effort will be required, along with your determination to progress through rehab. With this mindset and a personalised treatment plan, rehab can be highly effective.
How long does it take to detox from cocaine?
This is a question with a lot of variables and largely depends on the individual. An individual with a 10-year addiction as compared to one with a 2-year addiction will in most cases take longer. The detoxification programmes typically take up to two weeks, but this can change based on the individuals' circumstances.
How long does it take cocaine to leave your system?
This is also a variable question which is all dependent on the persons individual circumstances. Initially when consumed, your body will start breaking it down into metabolites. So long as these metabolites are in your system, cocaine will remain in your system and be detectable. Saliva - up to two days cocaine can be detectable Blood – up to two days cocaine can be detectable Urine – up to four days cocaine can be detectable Hair – up to ninety days cocaine can be detectable
Where to get help for a cocaine addiction?
We would always advise you to contact your GP for an initial consultation. Your GP is the best place to start and get advice for a drug addiction as they will know you and your previous medical history, but often some people find this difficult. If you are finding this difficult then you can always find your local drug treatment service and visit them directly. Often a GP will referrer you to one of these anyway but you can find one yourself on the talk to frank website here.
References
[1] National Institute On Drug Abuse - https://nida.nih.gov/research-topics/commonly-used-drugs-charts#cocaine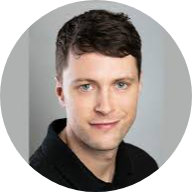 Latest News
How does Narcotics Anonymous work? It's our team question we receive frequently from those looking for additional support. In this article,
How We Help
Finding the right treatment for your addiction can be difficult this is why we have created a service which takes the stress away which can be a massive relief when dealing with an addiction.
Self Referrals
Suffering with an addiction and being alone can be a horrific scenario for many. Whether you have a drug or alcohol addiction, we're here to help.
Family Referrals
Do you have concerns that a loved one may be affected by substance misuse? Have you spotted any signs and symptoms of a drug and alcohol…
Friend Referrals
Are you worried that a friend's alcohol or drug consumption has become out of control? For many individuals, substance abuse starts unintentionally…