Drug and alcohol addictions significantly impair an individual's physical and psychological health and well-being.
Causing several short and long term health complications to arise, addictions can be fatal when left untreated.
However, when addiction treatment is secured at a drug and alcohol rehab in Burgess Hill, many people go on to make a long-term recovery.
Understanding just how beneficial addiction treatment is, here at Addiction Advocates, we connect people who find their lives affected by substance addictions to drug and alcohol rehabs in Burgess Hill.
Whether you are looking for a drug and alcohol rehab that can help you or are searching for a rehab to refer a loved one to, we will ensure that your requirements are met at a rehab that can offer you or your loved one the highest quality of care.
To find out more about drug and alcohol rehabs in Burgess Hill, review the information shared below. Alternatively, call our 24/7 helpline today.
Get In Touch
Are you suffering from Addiction and need help? Addiction Advocates are leading UK based experts in Private Drug and Alcohol Rehabilitation Treatment. Find out how we can help by getting in touch with our friendly team today.
Addiction Treatment
For many individuals, the first step toward recovery is acknowledging their personal struggle with substance dependence. The next step is finding a treatment program that can help restore their overall health, well-being, and happiness.
Recovering from an addiction isn't easy. It will take a significant amount of willpower and self-discipline to achieve and maintain long-term sobriety. However, you're never alone on this journey. During rehab, you'll build strong relationships with others in recovery who can relate to what you're going through. In addition, your family, friends and other loved ones have your best interests at heart during this time.
Providing around the clock support, professional care and industry-leading treatments, inpatient rehab, or residential rehab as it is otherwise known, is one of the most popular drugs and alcohol rehab options in Burgess Hill.
Inpatient Rehab
Although treatment comes at a cost, attending an inpatient rehab enables those in recovery to progress through a personalised programme in a secure location. Away from any distractions that could otherwise hinder recovery, inpatient rehabs boast excellent success rates.
Individuals who choose to attend an inpatient drug and alcohol rehab in Burgess Hill often commence treatment within days of making an initial enquiry. Though many find this alarming, commencing treatment as soon as possible essentially reduces the overall impact that addictions have.
Outpatient Rehab
Outpatient rehab options are additionally available in Burgess Hill. When considering outpatient drug and alcohol rehabs, two options are ultimately available – private outpatient rehab and NHS outpatient rehab.
Private outpatient drug and alcohol rehabs offer several industry-leading treatments that can be completed throughout the day before returning home for the evening and weekend. NHS outpatient rehab is somewhat similar. However, the treatment available differs.
When secured via a private outpatient rehab, it is not uncommon for treatment to commence within a short time. Unfortunately, the same cannot be said for NHS treatment. Due to increased demand, those who choose to attend an NHS rehab are often subject to months-long waiting lists.
Treatment and Therapy Options
Drug and alcohol rehabs in Burgess Hill offer a wide range of treatment and therapy options. However, as touched on above, the treatment available will depend on the rehab attended.
For example, NHS outpatient drug and alcohol rehabs in Burgess Hill typically provide the following treatments:
Talking therapies
Individual therapy
Group therapy
Medication
The treatment available via private outpatient rehabs is somewhat similar. However, treatments are tailored to the addiction and recovery needs of each person. Detoxification is also available.
In contrast, when treatment is secured via a private inpatient drug and alcohol rehab in Burgess Hill, the following treatments are combined and incorporated into personalised treatment programmes.
Medically induced detoxification
One-to-one therapy
Group therapy
Psychological therapy
Well-being therapy
Family therapy
Dual diagnosis treatment
Irrespective of the treatment provided, the overall aim of rehab is to ensure that addictions can be overcome and recoveries can be achieved.
Completing Treatment
Due to the intensity of treatment, many individuals complete an inpatient treatment programme within 28-days. However, it is not uncommon for patients to remain within an inpatient rehab for up to 90-days.
In contrast, outpatient treatment is completed at a much slower rate. Some people will complete outpatient treatment within three to six months, whilst others will require treatment for up to 12-months.
Although the above has been provided as a general outline, when it comes to completing addiction treatment, we encourage all of our clients to take their recovery at their own pace.
Selecting A Suitable Rehab
Before selecting a suitable rehab, there are a wealth of factors that must be considered. These factors include, but are not limited to, the following;
The severity of an addiction
Treatment required
Physical and psychological effects experienced
Cost of treatment
Duration of treatment
Treatment success rates
Whilst we typically recommend attending a private inpatient drug and alcohol rehab in Burgess Hill, we understand that this is not necessarily a suitable option for everyone. As a result, we consider the above factors before recommending a suitable rehab and treatment.
Irrespective of the rehab selected, we provide continuous support and offer guidance surrounding the most effective steps to take to ensure that long-term recovery can be achieved.
Contact Us Today
Whether you are looking for personalised advice and guidance or want to find out more about the drug and alcohol rehabs in Burgess Hill, we welcome you to contact us directly today.
Although taking the first steps in obtaining support can be difficult, our friendly admissions team will be on hand to discuss your addiction with you when you call us. They will also help you progress through our self-referral admissions process and ensure that you can complete the initial stages of recovery with ease.
Latest News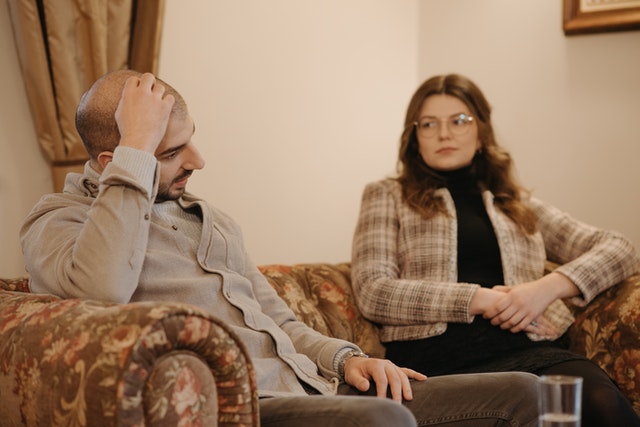 Addiction is a condition with many different layers. Those layers make it unpredictable and a highly personal illness to work through. The
How We Help
Finding the right treatment for your addiction can be difficult this is why we have created a service which takes the stress away which can be a massive relief when dealing with an addiction.
Self Referrals
Suffering with an addiction and being alone can be a horrific scenario for many. Whether you have a drug or alcohol addiction, we're here to help. Help Yourself
Family Referrals
Do you have concerns that a loved one may be affected by substance misuse? Have you spotted any signs and symptoms of a drug and alcohol… Help a Relative
Friend Referrals
Are you worried that a friend's alcohol or drug consumption has become out of control? For many individuals, substance abuse starts unintentionally… Help a Friend