Drug and Alcohol Rehab Oldbury
Updated on 23/01/2023
Medically reviewed by
Dr Alexander Lapa (Psychiatrist)
Do you feel like you're fighting a losing battle when it comes to drug or alcohol addiction? Perhaps you're worried about a friend or family member who is suffering from the effects of substance abuse? At Addiction Advocates, we're here to help.
Addiction can destroy lives and there are many roads and hurdles to navigate. But, with the right support, it can be done – and you're just one step away.
Get In Touch
Are you suffering from Addiction and need help? Addiction Advocates are leading UK based experts in Private Drug and Alcohol Rehabilitation Treatment. Find out how we can help by getting in touch with our friendly team today.
How does rehab work in Oldbury?
The first step in your recovery is asking for help. The team at Addiction Advocates will then arrange an initial assessment so that we can find out a little more about you, your addiction, mental health and readiness to recover. Once we have this, we can then recommend a drug and alcohol rehab centre that suits your needs, requirements and budget.
You might be wondering what happens during alcohol and drug rehab, and it varies from clinic to clinic. But one thing's for sure, once there, you'll have access to a variety of physical and psychological treatment options as well as dual diagnosis therapy which supports those struggling with mental health concerns.
The most common types of therapy and treatment services include cognitive behavioural therapy, motivational therapy, art, drama and even meditation as well as group therapy and individual talking sessions. As part of the process, you may also be required to complete a detox but this will be led and monitored by a team of doctors and nurses to ensure your body is coping.
Addiction therapy and treatment options in Oldbury
Choosing the right rehab for you could be the difference between your recovery being successful or not. That's why, when you get in touch with us as Addiction Advocates, we'll get to know you, what makes you tick, your triggers, fears and exactly what you want out of life.
Everyone is different, and there's a rehab centre out there for every kind of person. What's more, we're here to help you to find it in order to treat your addiction.
In the UK, you have the choice between inpatient rehab and outpatient treatment. Inpatient treatment, which is also known as residential rehab, involves you staying at the centre while carrying out therapy during the day. Outpatient treatment means you'd be attending the centre every day and staying at home overnight. There isn't a right or wrong decision and we can help you to weigh up your options.
Medical alcohol and drug detox
As part of your therapy for alcohol and drug addiction, you may need to detox. This is the process that removes any toxic substances from the body. One of the best reasons to join a rehab programme is because your detox can be led and controlled by a team of medical professionals.
Withdrawal symptoms and side effects can make it very hard for individuals to successfully complete detoxes at home but when it's monitored and in a treatment centre, the success rates are higher. With a team of addiction specialists by your side, there's nothing to worry about when it comes to drug or alcohol detox. If you have any questions about the process, we're always just a phone call away.
How long is rehab?
This really depends on the rehab centre you choose, how well you respond to treatment as well as how long your programme lasts for. Typically though, the private drug and alcohol rehab process lasts for up to 90 days though.
The support and guidance doesn't stop the moment your programme ends either. You'll be provided with a tailored aftercare plan, a dedicated helpline and contact, and also be given the details of local support groups to help you to sustain your recovery.
Cost of alcohol and drug rehab in Oldbury
Everyone should have access to help, which is why we strive to find a rehab clinic that meets your needs, requirements and budget. How much rehab costs comes down to different factors will make up the total cost including location, amenities and the treatment type. For inpatient treatment at a private rehab, you can expect to pay anything from £5,000 to £10,000.
How do I support a loved one with addiction?
Watching someone you know and love struggle with an alcohol or drug addiction can be hugely difficult. You want to be there but don't want to say. You want to help but don't know where to start. But you don't need to navigate it on your own.
At Addiction Advocates, we offer a friend and family helpline and intervention service that takes the burden off your shoulders. After listening to you and your concerns, we'll arrange a meeting in a neutral environment where everyone is given the opportunity to discuss their fears, hopes and dreams. We can even organise for the next steps to be taken and an application for rehab to be started.
Nearest CQC registered rehab in Oldbury
There are thousands of rehab centres around the UK and knowing which one is right for you is easier said than done. That's why we only work closely with the leading CQC registered clinics to ensure that you have access to the highest quality support and treatment.
These clinics not only help people who are suffering from alcohol or drug addiction but also mental health concerns, meaning you'll benefit from an all-encompassing and complete treatment programme. If you'd like to find out more about the nearest rehabilitation centre, contact our team on 0800 012 6088.
Get on the road to recovery
At Addiction Advocates, we're dedicated to helping you to find a clinic and treatment plan that meets your needs and guarantees the highest quality of care. We believe this is essential for long-term recovery.
If you're ready to embark on a new journey, with a team of expert and passionate professionals by your side, get in touch with us today on 0800 012 6088. You're so close to a life that's free from addiction.
Frequently Asked Questions
Is Addiction A Mental Illness Or Disease?
This question can divide a lot people who work in healthcare. However, most people agree that addiction is a mental health disease. Regardless of how an addictive disorder may be characterised, the staff at the drug and alcohol treatment centres that we work alongside are able to get you clean and sober for the long-term.
How do I begin my path to recovery?
Quite simply, you begin your path to recovery by actually picking up the phone and making contact with us. Once you contact us and express an interest in recovering, then our staff can get you set up with the perfect treatment plan in a rehabilitation centre which is best suited for you. However, if you don't reach out to us then we cannot start helping you.
How To Help A Family Member With Addiction?
Staging a family intervention in order to convince someone to get help can be a big step. Also, if it is not done correctly, with care, compassion, and professional guidance, then you only risk pushing your loved one further away. Addiction Advocates can provide assistance and advice with family and friend referrals, so reach out to us for guidance before trying to stage an alcohol intervention or substance abuse intervention.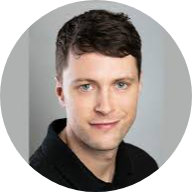 Latest News
How does Narcotics Anonymous work? It's our team question we receive frequently from those looking for additional support. In this article,
How We Help
Finding the right treatment for your addiction can be difficult this is why we have created a service which takes the stress away which can be a massive relief when dealing with an addiction.
Self Referrals
Suffering with an addiction and being alone can be a horrific scenario for many. Whether you have a drug or alcohol addiction, we're here to help.
Family Referrals
Do you have concerns that a loved one may be affected by substance misuse? Have you spotted any signs and symptoms of a drug and alcohol…
Friend Referrals
Are you worried that a friend's alcohol or drug consumption has become out of control? For many individuals, substance abuse starts unintentionally…