It's very common, that throughout excessive drug and alcohol abuse, that lows will follow the highs. Lows can be the consequence of direct consumption, or the materialisation of an addiction.
From health concerns to times of desperation to challenging withdrawal symptoms to obstacles surrounding relationships and responsibilities, and to financial implications, lows can show themselves in many different ways.
Edmonton
Throughout such moments, users do unfortunately look to further consumption for comfort and escapism throughout the lows. Paired with the highs of drugs and alcohol, and it's clear to understand how challenging withdrawal and addiction recovery can be.
Yet, instead of enabling ongoing consumption, turning to straightforward, supportive guidance will be beneficial, to instead help you work through the lows.
In your time of need, you can contact our team here at Addiction Advocates, for guidance throughout crises, withdrawal symptoms and deliberations.
We're also equipped to help you embark on addiction recovery, available to assist with the selection and security of a drug and alcohol rehab in Edmonton.
Through our referral services, through our wealth of specialist and practical guidance, and through our passion, you can look to encounter quality drug and alcohol rehabilitation offerings.
Work through your lows, to reach the other side without the presence of drugs and alcohol.
Straightforward guidance in your time of need
Your time of need will be personal. It may randomly happen. It may be influenced by your health, your relationships, your finances, your legal standpoint or simply through the recognition of the reduced quality of life; all in relation to drug and alcohol consumption.
Navigating through such lows can be very difficult, which is why many individuals turn to greater consumption levels, of drugs and alcohol, to cope.
In the moment, it can be difficult to digest. However, ongoing consumption will in fact aggravate such lows, and make them even harder to work through in the future.
Instead, to help you throughout your time of need, straightforward, practical guidance will be beneficial, to offer a route out from your problems and addiction.
It may initially feel invasive to reach out and share your experiences with drugs and alcohol. Yet through a reputable referral service, and the affiliation of a leading drug and alcohol rehab in Edmonton, you should in fact be met with a confidential and compassionate approach.
You can turn to our team at Addiction Advocates for such guidance, offering a 24/7 helpline to assist through crises, decisions and rehab referrals.
Help with finding a drug and alcohol rehab in Edmonton
Our services can assist with immediate advice, personalised guidance and with emotional support. Such services can be extremely valuable while combating the lows of drugs and alcohol.
Once you've however reached a stage where withdrawal and advancement are longed for, our services can also accommodate such steps, by offering a rehab referral service.
We can help you find and secure a drug and alcohol rehab in Edmonton, to recover from, where you can experience the right type of support.
Every client is different, requiring varying forms and levels of care, support and addiction treatment. Through opening up and sharing your addiction history, we can accommodate your needs, securing suitability through rehab endorsements.
The entire process will be maintained with confidentiality in mind, to ensure that you get to experience drug and alcohol rehabilitation, comfortably and fairly.
Motivation, emotional support, assurance and compassion
At Addiction Advocates, we pride ourselves on our approach to supporting clients. You can look to feel motivated by our services, to help make drug and alcohol rehab an approachable step for you.
You may currently be lacking such familiarity, down to denial, down to the lows that you're experiencing or down to low awareness. Our insight can help to break such barriers, by motivating your desires to recover.
We're here to emotionally support you. Living with an addiction can be extremely tough on the mind. Drugs and alcohol themselves are also highly influential on the brain, meaning that it's common to encounter low feelings.
Embarking on rehab can also induce a mixture of emotions, which is why our services are placed prior to your admission, to help you digest your feelings and respond to rehab rationally.
You can feel assured by selecting a drug and alcohol rehab in Edmonton through our services. Our affiliates are of a high standard, are passionate about supporting clients and are specialists in addiction recovery.
Confidence can be felt while investing in a comprehensive rehabilitation programme via Addiction Advocates.
Compassion can make a huge difference when considering rehab responses. We're an extremely compassionate team, here to respect you, value you, and treat you as individuals.
You'll be genuinely supported and cared for throughout your rehab referral, also mirrored throughout all of our affiliated treatment centres.
At the moment, help may be the last thing you want. Yet it can offer a wealth of value throughout your acceptance stage, throughout your rehab referral, and throughout your admission into rehab.
Experiencing the right support through the right rehab offering
A key benefit of our rehab referral services is that we work with a range of treatment centres. Through such scope, we can therefore ensure that you'll have access to the right rehab offering.
By screening your needs, soon compared next to the services and standards of our affiliated rehab clinics, we can work to secure the right type of support, addiction treatment and programme you require to recover.
It's also important that you respond positively to rehab, to benefit from the initial steps of recovery. Through thorough measures, we can ensure that your comfort levels and suitability ratings are met, to respond proactively to rehab.
Throughout the lows of addiction, support can be transformational. Accept professional support here at Addiction Advocates, to work through your personal obstacles, worries and lows.
From emotional guidance to assist with finding a drug and alcohol rehab in Edmonton, we are truly here to support, placing your best interests at heart.
Reaching out for support doesn't have to feel invasive or scary with the right support. Contact our team for the best approach to addiction recovery referrals.
Latest News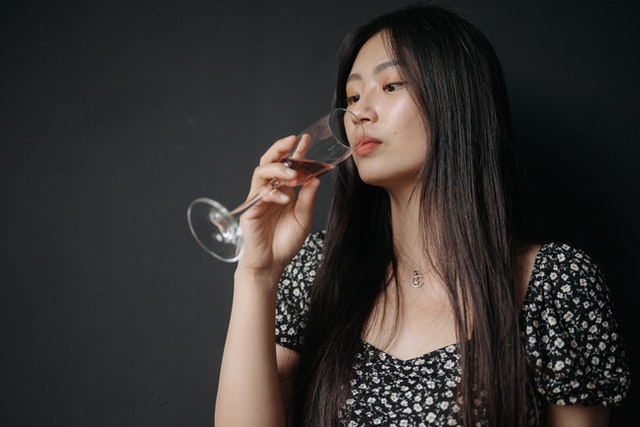 Alcoholism is one of the most harmful and impactful addiction diagnoses here in the UK. It's driven by the consumption and support
What We Offer
Free Telephone Assessment
This is done to assess what sort of help is needed so we can recommend an addiction treatment service that can provide the best help possible.
All calls are strictly confidential and are carried out by a trained healthcare professional.
No obligation recommendations are made after a full assessment of yourself or loved ones situation is fully made.
Recommendations include specialist addiction treatment programmes in CQC regulated facilities based throughout the UK.
If you are unable to afford private treatment then public healthcare and charities would also be recommended to you.
How We Can Support You
We have a large number of helpful services available to help give you the best possible support when it comes to dealing with addiction.
Just some of the services we can offer includes:
Free confidential telephone assessment
Recommending CQC regulated residential addiction treatment providers
Arranging for an intervention, if needed
Insights into how different therapies and evidence based treatments work
How detoxification works and what is the most safest option
What type of rehab and detox programmes would be best suited for yourself or loved one
Recommendations of the best providers in your area
Why Choose Us?
We can help take the stress out of finding an addiction treatment provider by recommending only the best options available that fully suits your criteria.
The help and advice we can provide includes making sure that your journey towards recovery is one that can definitely be achieved.
Taking the step towards recovery can be incredibly tough but we are here to put your concerns at ease by giving you insights into the safety of undertaking residential addiction treatment and how it can put you on the path towards long lasting recovery from addiction.
Our team of advisors have extensive experience and knowledge about the subject of addiction and the treatment provided so if you have any questions then they will be more than happy to help.
Get started today by calling our friendly team today on 0800 012 6088.
How We Help
Finding the right treatment for your addiction can be difficult this is why we have created a service which takes the stress away which can be a massive relief when dealing with an addiction.
Self Referrals
Suffering with an addiction and being alone can be a horrific scenario for many. Whether you have a drug or alcohol addiction, we're here to help. Help Yourself
Family Referrals
Do you have concerns that a loved one may be affected by substance misuse? Have you spotted any signs and symptoms of a drug and alcohol… Help a Relative
Friend Referrals
Are you worried that a friend's alcohol or drug consumption has become out of control? For many individuals, substance abuse starts unintentionally… Help a Friend