The effects of addiction can be devastating, not only to your own physical and psychological health but also to your loved ones as they watch you fight this awful battle.
Great Yarmouth
We've helped countless people turn their lives around and create a future free from alcohol or drugs. Get in touch with us today and begin your life-changing experience of drug and alcohol rehabilitation.
When can you start your residential addiction treatment?
Here at Addiction Advocates, we ensure our admissions process is as streamlined as possible. After making your initial contact with us either via phone, text, or email, we can arrange for you to undergo a pre-admissions screening.
This is a simple assessment to review your physical and psychological health, and to also help us understand your addiction better.
Once this has been completed, we can discuss admission dates for you to join our drug and alcohol rehabilitation centre.
Normally, we can get you started as quickly as 48 hours after you first spoke with us, leaving you less time to potentially talk yourself out of it.
There are other treatment options aside from private residential drug and alcohol rehab. These include outpatient services or free local health services like the NHS.
Whilst these may be suitable for those suffering from very mild effects of addiction, they'll be ineffective for the majority. As the NHS are sadly overstretched and underfunded, they're unable to offer personalised treatments or quick admissions onto rehab programmes.
This means you'll be put onto a long waiting list to receive a generic treatment option which can be detrimental to your long-term recovery.
Give yourself the best opportunity to achieve your recovery goals by coming straight to our drug and alcohol rehab in Great Yarmouth.
What are the benefits of joining a private drug and alcohol rehab?
If you've ever tried to recover from an addiction to alcohol or drugs, then you'll know how difficult this is without the support from a dedicated team.
Don't be disheartened at failed attempts to overcome your alcohol addiction or drug addiction, if you haven't undertaken a residential addiction treatment programme, then you're not giving yourself a fair chance at achieving long-term recovery.
Our years of experience in helping people give up alcohol or drugs for good, has allowed us to refine our drug and alcohol rehabilitation techniques.
Studies have shown that the most effective method of treating an addiction is to follow a personalised treatment programme in a residential rehabilitation centre.
Within our rehabs for drug and alcohol abuse, we employ exceptional recovery workers who deliver the latest techniques in addiction treatment.
You'll have access to a multitude of effective therapies, fantastic facilities, and the unparalleled support of our expert teams.
Private drug and alcohol rehabs are so beneficial as they give you the space and time required to overcome your addiction.
Unlike an attempt to recover at home, our professional teams are entirely focused on your health and safety and will supervise you around the clock throughout the duration of your stay.
We're able to manage your withdrawal symptoms as you go through a drug and alcohol detoxification; attempting this alone is extremely difficult, not to mention highly dangerous.
Our structured treatment programmes are completely bespoke to suit your needs, therefore you can rest assured that each therapy will be valuable to you. We offer a consistent, direct approach and ensure all of our clients receive the care and attention they deserve.
By setting recovery focused goals, we can work towards each milestone with a clear target in mind, aiding your overall recovery. If you're committed to turning your life around and leaving alcohol or drugs behind, then there's no better place than our drug and alcohol rehab in Great Yarmouth.
Do we offer drug and alcohol detoxification?
Yes, we do. More often than not, you'll still have alcohol or drugs in your system when you begin your addiction treatment. Drug and alcohol detoxification are the process of gradually removing these substances from your body, giving you the chance to cleanse physically and psychologically.
This is an important stage in most people's recovery journey as you'll soon be able to see benefits of a life free from drug and alcohol abuse.
Most people will experience withdrawal symptoms when undergoing a drug and alcohol detoxification. This is a common reaction to the substance being withdrawn from your body.
These symptoms can be quite mild including nausea, dizziness, headaches, the shakes, or they could also be quite serious as you're susceptible to seizures, insomnia, or delirium tremens (DT's).
Our expert team will be on hand 24/7 to monitor your progress and ensure your safety through the detox process. They can also administer prescribed medication to ease your discomfort if needed.
This is why it's very dangerous to attempt a detox at home alone, as you don't have anyone to look out for you.
Do we provide a drug and alcohol aftercare programme?
Everyone who completes an addiction treatment programme receives a free, 12-month aftercare programme. Our dedicated aftercare team can help you adjust your new behaviours into your home life, keeping you motivated to continue your recovery.
We can arrange ongoing drug and alcohol relapse prevention, or any other therapies as required. It's also quite useful to involve your family or friends in your recovery journey when you're back at home.
Our team would be happy to talk to them about how to identify any triggers which could lead to a potential relapse, giving you additional support once you've left our drug and alcohol rehabilitation centre.
Get in touch with us today on 0800 012 6088, text HELP to 83222, or send us an email at [email protected].
We're confident that this will be the best decision you'll ever make.
Latest News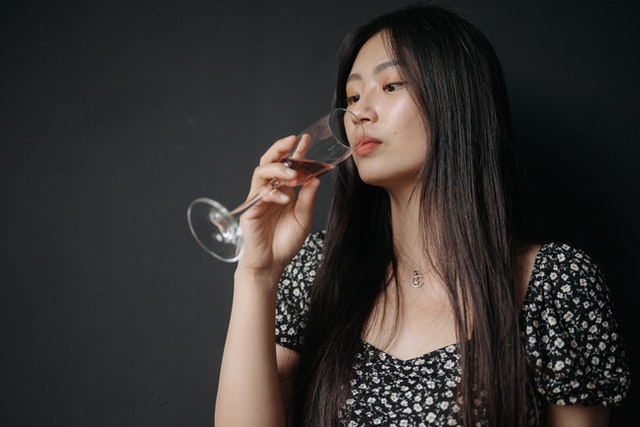 Alcoholism is one of the most harmful and impactful addiction diagnoses here in the UK. It's driven by the consumption and support
What We Offer
Free Telephone Assessment
This is done to assess what sort of help is needed so we can recommend an addiction treatment service that can provide the best help possible.
All calls are strictly confidential and are carried out by a trained healthcare professional.
No obligation recommendations are made after a full assessment of yourself or loved ones situation is fully made.
Recommendations include specialist addiction treatment programmes in CQC regulated facilities based throughout the UK.
If you are unable to afford private treatment then public healthcare and charities would also be recommended to you.
How We Can Support You
We have a large number of helpful services available to help give you the best possible support when it comes to dealing with addiction.
Just some of the services we can offer includes:
Free confidential telephone assessment
Recommending CQC regulated residential addiction treatment providers
Arranging for an intervention, if needed
Insights into how different therapies and evidence based treatments work
How detoxification works and what is the most safest option
What type of rehab and detox programmes would be best suited for yourself or loved one
Recommendations of the best providers in your area
Why Choose Us?
We can help take the stress out of finding an addiction treatment provider by recommending only the best options available that fully suits your criteria.
The help and advice we can provide includes making sure that your journey towards recovery is one that can definitely be achieved.
Taking the step towards recovery can be incredibly tough but we are here to put your concerns at ease by giving you insights into the safety of undertaking residential addiction treatment and how it can put you on the path towards long lasting recovery from addiction.
Our team of advisors have extensive experience and knowledge about the subject of addiction and the treatment provided so if you have any questions then they will be more than happy to help.
Get started today by calling our friendly team today on 0800 012 6088.
How We Help
Finding the right treatment for your addiction can be difficult this is why we have created a service which takes the stress away which can be a massive relief when dealing with an addiction.
Self Referrals
Suffering with an addiction and being alone can be a horrific scenario for many. Whether you have a drug or alcohol addiction, we're here to help. Help Yourself
Family Referrals
Do you have concerns that a loved one may be affected by substance misuse? Have you spotted any signs and symptoms of a drug and alcohol… Help a Relative
Friend Referrals
Are you worried that a friend's alcohol or drug consumption has become out of control? For many individuals, substance abuse starts unintentionally… Help a Friend