Addiction is a growing problem in the UK, and we appreciate that it can cause multiple issues. Not only can it destroy relationships, but it may greatly impact your work and your financial status. You may feel like you will never be able to lead a happy life again. This is simply not true. We can assist you in getting the best clinic you need.
We appreciate that the first step is the hardest. However, if you have already found us, the chances are that you are more than ready to make the change. Drug and alcohol addiction is relatively common, and there are many high success rates for recovery in the modern world. If you are struggling with the types of rehab available, do not worry, we can assist you.
Long-term therapy is much more than just relearning abstinence. In a rehab clinic, you can learn from a team of doctors, nurses, psychologists, social workers, occupational therapists and more to create a healthier path. We will refer you to a clinic that offers you everything you need because we appreciate all cases are different.
You can find out what you must do to enter rehab directly from us. We will be with you to ensure your journey is smooth and aligns with your morals and needs. We will assess your current health situation, the type of addiction and where you may like to go to rehab. There are many clinics nationwide. Therefore, you are not limited in your choice.
We can help prepare you individually and intensively for the medical-psychological assessments and brief you on the types of treatment that you will be offered. There are a wide variety of treatments and therapies that you will be able to access.
Get In Touch
Are you suffering from Addiction and need help? Addiction Advocates are leading UK based experts in Private Drug and Alcohol Rehabilitation Treatment. Find out how we can help by getting in touch with our friendly team today.
Drug Rehab
Standard inpatient therapy for drug addiction starts with a one-week physical withdrawal, also known as a detoxification period. This is medically run, and this environment can limit withdrawal symptoms. You will also have your symptoms alleviated.
Drug rehab often takes place outside of your home city. That is because it gives you a new perspective, away from any possible setbacks or temptations to start using again. Then you will endure an intensive therapy programme. In addition to detailed behavioural therapy, you will likely also do occupational therapy, including creative therapy, mindfulness, and relaxation exercises.
You will possibly need group or individual therapy. At the beginning of your referral, we will assess your lifestyle and offer you any advice related to your current situation. You will also have access to an aftercare programme.
Alcohol Rehab
Overusing alcohol can lead to an imbalance in the activating and preventing nerve pathways from proper function in the long term. Therefore, detoxing in rehab is the most important thing to consider. In a medical environment, you can safely detox. Your symptoms can be managed. You can then concentrate on healing your body.
Supportive medication may be given. Following this alcohol detox, you will enter a programme that will seek to help your current addiction. You will access intensive therapy sessions, including Cognitive Behavioural Therapy and more. You will have one-to-one sessions, group sessions and numerous other activities that will be essential to your recovery.
Relapse prevention is taken very seriously. With inpatient rehab, you will have access to this. You will never feel alone, and your follow-up sessions will assist you in remaining healthy and happy. Our referral team will ensure that you feel heard, safe, and secure in your first steps to rehab.
Inpatient vs Outpatient
We appreciate that when you come to have a referral, you want to ensure that you are making a decision based on your desires. There are different types of rehab. Inpatient and outpatient. As the names suggest, one takes place in a clinic and is intensive. Outpatient may take place over a longer period, and you do not have any residential assistance.
The outpatient therapy takes place part-time, and this may be one to two individual and group therapy sessions per week. It is recommended for people with a supportive environment and firmly established in their professional lives. You may not want to leave home, or your addiction may not be severe. You may even benefit more from outpatient care.
That is when we step in to help you. It is vital to know that support is always around the corner. We can advise with numerous issues, including financing and the programmes available.
It can be overwhelming to deal with this alone. We are available around the clock to answer any of your questions.
The strengthening of your initiative plays an important role in therapy. You will learn all the techniques and tips you need to remove addiction from your life in the future. You will also find that you can move towards a new pathway. This may be a fresh start with your career, re-entering education, or building bridges with family and friends.
Rehabilitation places a special focus on all of the above. You must focus on taking steps back into the social environment; only rehab allows you to do this securely. We appreciate that you want to make the best decision, so whether you feel inpatient or outpatient is best, we can offer impartial and invaluable advice.
Help in Strood
You can access some of the best professional clinics in the country with us. We can assist you with choices and offer you the first helping hand towards your recovery journey. Choosing recovery is never the wrong choice. We appreciate the courage it takes; therefore, we do our best to help you create a healthy future.
Your journey can start today if you want it to, just call us on 0800 012 6088.
Frequently Asked Questions
Is addiction a mental illness or disease?
Addiction is a very complex disorder and so the specific characterisation of it is largely dependent upon the conditions from which it has developed within the individual suffering from it. However, this chronic illness can be conquered with the help of trained medical professionals no matter how severe it is.
Due to the fact that addiction is a chronic illness, the threat of relapse will always be there. Although, learning how to keep the threat of relapse at bay will come to be second nature with the help of relapse prevention planning at a professional rehabilitation centre.
How do you deal with withdrawal symptoms?
As mentioned previously, withdrawal is not something that should be attempted at home without medical support. Attending a rehabilitation centre with a detox clinic where you can have your withdrawal symptoms managed through careful medication is the safest way to experience drug and/or alcohol detox.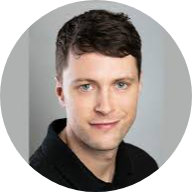 How We Help
Finding the right treatment for your addiction can be difficult this is why we have created a service which takes the stress away which can be a massive relief when dealing with an addiction.
Self Referrals
Suffering with an addiction and being alone can be a horrific scenario for many. Whether you have a drug or alcohol addiction, we're here to help.
Family Referrals
Do you have concerns that a loved one may be affected by substance misuse? Have you spotted any signs and symptoms of a drug and alcohol…
Friend Referrals
Are you worried that a friend's alcohol or drug consumption has become out of control? For many individuals, substance abuse starts unintentionally…