Family Intervention
Updated on 01/03/2023
Medically reviewed by
Dr Alexander Lapa (Psychiatrist)
Frustrating, worrying, disappointing and concerning are a few emotions to describe how it feels, to see a family member or friend fuel a damaging behavioural habit.
Although to them it can be difficult to understand the severity of their alcohol addiction, commonly blurred by brain changes, to you, it's probably as clear as day.
If you're passionate about helping your loved one, yet feel hopeless about how to achieve this, an alcohol intervention will be highly beneficial.
Here at Addiction Advocates, we've supported many family members by offering effective steps to kickstarting an alcohol intervention, along with facilitating the impending recovery process.
Although initial consent may not be the case, where some individuals will deny their addiction and attempt to go it alone, an intervention is an effective starting point, helping to commence the long-term road of recovery.
Understand the best way to be there for your loved one, through reaching out and discussing an alcohol intervention, specifically designed for family and friends. If you're personally struggling with alcohol abuse, to call a friend or reach out for our support will be beneficial, helping you work through the initial stages of recovery.
Get Treatment Advice Now
Speak to an expert
To get in touch with an expert, call or message us using the contact details provided below. Alternatively, you can complete our online enquiry form, and we will get straight back to you.
What is an alcohol intervention?
An alcohol intervention is a process of helping a family or friend understand the severity of their substance abuse and mental health issues, with the aim to motivate addiction treatment.
In some cases, those abusing alcohol cannot see the extent and damage experienced through substance abuse. In this situation, an alcohol intervention is where close family and friends unite, to show that they care while offering the opportunity for help.
For an alcohol intervention to be successful, great planning is required. For some, this may be the only opportunity to promote addiction treatment, seen as a last resort.
As a face-to-face setting is normally the case, where thoughts and feelings are shared, having an understanding of how to approach the topic and what type of stance to take is vital for an intervention to work.
With this in mind, before arranging your own, seeking support will be beneficial, to reduce the risks of further denial or broken relationships.
When is the right time for an alcohol intervention?
It can be difficult to know exactly when an alcohol intervention will work. There are many factors that can impact the end outcome. However, it is important that you have enough evidence and understanding of your loved one's substance abuse.
Without this evidence, there's a risk that assumptions may be made, known to reduce trust between family members, while fuelling further alcohol abuse.
Yet in contrast, by delaying an alcohol intervention, a loved one's alcohol addiction may advance quickly, resulting in further damage. With this in mind, if you have clear evidence that substance abuse is impacting their quality of life, where previous attempts of addiction treatment or help have been unwelcomed, this is when an alcohol intervention will assist at its best.
How successful are family interventions?
If you're keen to facilitate an alcohol intervention, it is wise that steps of planning and staging a meeting are understood. Preparation is key for an intervention to work while ensuring that the right people, the right venue and the right time is followed.
Interventions are commonly successful. Yet, the overarching success lies in a family members ability to progress through addiction treatment, while avoiding relapse triggers. This is the true measure to understand whether an alcohol intervention has worked.
If there's a risk of relapsing, or an incomplete treatment programme is experienced, this will be down to the individual's inability to see the value in the intervention. Although there are risks that an alcohol intervention may not initially work, offering support is an important part of staying sober and life in recovery.
How does an intervention work?
An alcohol intervention works by uniting 5-8 close family or friends, who are concerned about the welfare and mental state of a loved one. Here is where a neutral face-to-face setting will be arranged, share those concerns surrounding alcohol abuse while encouraging the idea of addiction treatment.
It is important that those friends and family are supportive, non-judgmental and understand the aims of an alcohol intervention. In some cases, professional support will also be beneficial, helping to advance the success of an alcohol intervention.
The key stages of intervention are where involved family and friends will share their personal concerns regarding substance abuse and mental health state, with the aim to encourage a degree of rehabilitation. This is an opportunity for all parties to express their feelings and intentions while showing that support and a strong network is available.
Although this may not always initially work, where remaining sober may currently feel impossible, group settings, including support groups and alcoholics anonymous sessions do add value to recovery efforts. By facilitating an alcohol intervention, along with a treatment plan and relapse prevention techniques, motivating sobriety can be achieved.
Self-help tips to support an alcohol intervention
If you're keen to get the best out of an alcohol intervention, here are some tips to follow:
Make sure that you pick the right time and place to talk.
Select 5-8 family or friends who genuinely care, who personally do not suffer from a degree of addiction or mental health conditions.
Have evidence of an alcohol problem.
Hold rehearsals or create a script on exactly what you intend to communicate.
Make sure that an alcohol intervention is clear, organised and mapped out.
Present open, supportive body language.
Use caring and proactive language.
Keep other personal matters outside of the intervention session.
Do not give up – please remember that for an intervention to work, this can take some time. Persistence will benefit long-term recovery.
Have a treatment facility on standby, ready to activate addiction treatment, as and when accepted by your loved one.
Although an alcohol intervention can be a lengthy process, with vast preparation, it can work. Influencing addiction treatment and the idea of rehabilitation is probable through a well-thought-out intervention meeting.
For further guidance on planning an alcohol intervention, reach out to our team. We can offer specialist support and put you in touch with leading interventionists while recommending addiction treatment for future efforts.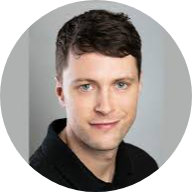 What do our previous clients think?
Really enjoyed my time at Asana lodge. Staff are great and most have previous experience of the afflictions that affect all the clients, so they can relate to the situation you are in. I feel ready now to tackle the outside world with all the skills I have learnt.
Thank you to all the staff at asana lodge from management to the cleaners, everyone made me feel so welcome and really went above and beyond to help me in my recovery. highly recommend anyone seeking help with addiction depression and anxiety to go to asana lodge and heal your mind body and soul.
Everyone at Cassiobury court have been very supportive with my recovery and I have learnt a lot over the past 14 days. I am taking away some good tools to help me with my addiction. I look forward to seeing the piers at the aftercare service.
I came to you desperate, feeling so depressed and anxious. I left feeling hopeful and grateful and excited about life. I can't believe the change in just 28 days.
Latest News
How does Narcotics Anonymous work? It's our team question we receive frequently from those looking for additional support. In this article,
How We Help
Finding the right treatment for your addiction can be difficult this is why we have created a service which takes the stress away which can be a massive relief when dealing with an addiction.
Self Referrals
Suffering with an addiction and being alone can be a horrific scenario for many. Whether you have a drug or alcohol addiction, we're here to help.
Family Referrals
Do you have concerns that a loved one may be affected by substance misuse? Have you spotted any signs and symptoms of a drug and alcohol…
Friend Referrals
Are you worried that a friend's alcohol or drug consumption has become out of control? For many individuals, substance abuse starts unintentionally…