Cocaine Withdrawal Symptoms
Updated on 05/12/2022
Medically reviewed by
Dr Alexander Lapa (Psychiatrist)
Cocaine is a highly addictive stimulant drug. It increases the level of dopamine in the brain and creates a euphoric high that makes users want to take more.
Eventually, cocaine abuse causes the brain and body to adjust to the chemical changes caused by cocaine and needs it to function normally.
Psychological addiction can also occur when users feel they need to take cocaine in a particular situation. Cocaine withdrawal and strong cravings for cocaine occurs when a user stops taking the drug after they have become dependent on it.
Cocaine addiction is often physically and mentally damaging to people who are dependent on it.
The National Institute on Drug Abuse list possible short-term health effects, including paranoia, psychosis, heart rhythm problems, heart attack and stroke. Possible long-term effects can also include a loss of sense of smell, nasal damage and infection and death of bowel tissue.

Get Treatment Advice Now
Speak to an expert
To get in touch with an expert, call or message us using the contact details provided below. Alternatively, you can complete our online enquiry form, and we will get straight back to you.
Symptoms of Cocaine Withdrawal
Withdrawal symptoms can appear as soon as 30 minutes after the drug is used for the last time. Common symptoms of cocaine withdrawal include:
Exhaustion and fatigue
Anger/irritability
Suicidal thoughts
Restlessness
Disturbing dreams
Difficulty concentrating
Increased appetite
Cravings for cocaine
This can be difficult to deal with, which is why it is often hard for users to quit cocaine fully. The cycle of addiction means that withdrawal symptoms are experienced once consumption has ended, meaning relapse is the easiest way to get rid of withdrawal symptoms.
Withdrawal Symptoms Timeline
A cocaine user can experience withdrawal symptoms from half an hour after their last dose of the drug, and withdrawal symptoms typically last 5-10 days.
The duration and severity of withdrawal can vary depending on the individual. Factors that can influence it include the length of use and quantity, co-occurring mental health or medical issues, home environment and addiction to other substances.
A cocaine user experiencing withdrawal can expect to experience:
Week one
Symptoms will be most intense during this initial period of cocaine withdrawal, including irritability, trouble sleeping and a strong desire to use the drug.
Weeks 2-9
Withdrawal symptoms should become less intense, but difficulty concentrating or keeping a stable mood is expected.
Week 10 onwards
Symptoms should begin to disappear at this point, but a person may continue to experience cravings.
Cocaine Addiction Treatment
Quitting cocaine requires a detox process for the cocaine to leave the body and treatment to help with withdrawal symptoms.
Medications are available to help with the anxiety and depression that many people suffer with and sleeping medication can be prescribed to help with restlessness and insomnia if required.
Support groups and therapy are also helpful in combatting the cravings and temptation to begin using the drug again after it has left the body.
Therapy treatments are so important as part of the recovery process. Cocaine addiction is largely psychological, which is why treating the underlying issues of cocaine abuse makes long-term recovery much more probable.
Treatments might include:
Cognitive behavioural therapy
Support groups
Group therapy
Individual therapy
Motivational therapy
Coping mechanisms
Treatment for cocaine addiction doesn't end once there is no trace of the drug left in the body, cravings for the drug can reappear years later, and strategies to counter these are needed for long term success.
This is why relapse prevention sessions and aftercare are so important in the recovery process. You will be supported during the most difficult period of recovery which will give you the best chance of achieving long-term sobriety.
When is Medical Detox Needed?
Not everyone needs a medical detox. Some people may be successful in detoxing at home, but detoxing at home presents extra challenges.
Withdrawal symptoms are more challenging to face alone, and there's no separation from the home environment, which may trigger relapse or use.
Medical detox is especially recommended for those who have previously relapsed or suffer from mental health disorders. The controlled, professional environment of a treatment centre offers the best chance of success.
The Detox Process at a Drug Rehab Clinic
At a drug rehab, every care is taken to ensure that patients are supported through the detox process and have a plan in place for recovery afterwards.
Completing the detox process at a drug rehab clinic is the safest method to detox. There are professionals on hand to make the process as straightforward as possible. The environment is supportive and drug-free, avoiding the temptations or stresses of home that may make the temptation to relapse more challenging to resist.
As well as help with the initial detox phase, a range of psychological exercises and counselling are also laid out to ensure that those undergoing treatments have the best chance of long-term success.
Aftercare at Cocaine Addiction Rehab
Detox is the first step in addiction treatment, but it's not the end of the road. Patients need to ensure they have the right mindset and support to resist relapsing.
Aftercare at a rehab treatment centre includes therapy and counselling to help maintain a positive, resilient mindset that will help those in recovery to continue their life free from addiction.
The team of experienced medical professionals at the treatment centre will create a suitable programme to provide them with the tools they need.
This will help you stay on track in your recovery and help you to feel supported throughout the process. You will also be recommended to join a local Narcotics Anonymous support group which will further help your recovery.
If you have any further questions about cocaine withdrawal symptoms, get in touch with our helpline today! You can call on 0800 012 6088 or email info@addictionadvocates.com.
Frequently Asked Questions
What are the long term effects of cocaine addiction?
According to the National Institute on Drug Abuse [link] the long term effects of cocaine addiction are losing your sense of smell, nosebleeds, nasal damage and trouble swallowing, infection and death of bowel tissue, poor nutrition and weight loss, and lung damage from smoking.
Causes of Cocaine Addiction
Cocaine abuse is the recreational use of cocaine, this can develop into addiction when a user continues to take the drug despite negative consequences. Cocaine addiction can be physical, as the body becomes dependent on the chemical changes that cocaine causes, and psychological, when a user feels compelled to take cocaine in certain situations.
Can I withdraw on my own at home?
It is possible to withdraw at home as long as you're not suffering from a mental health or medical issue for which cocaine withdrawal may be dangerous. Before starting the process seek advice from your GP and ensure you follow a healthy diet and lifestyle during withdrawal.
References
[1] National Institute on Drug Abuse - https://nida.nih.gov/publications/drugfacts/cocaine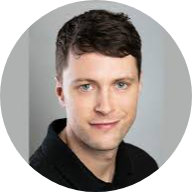 What do our previous clients think?
Really enjoyed my time at Asana lodge. Staff are great and most have previous experience of the afflictions that affect all the clients, so they can relate to the situation you are in. I feel ready now to tackle the outside world with all the skills I have learnt.
Thank you to all the staff at asana lodge from management to the cleaners, everyone made me feel so welcome and really went above and beyond to help me in my recovery. highly recommend anyone seeking help with addiction depression and anxiety to go to asana lodge and heal your mind body and soul.
Everyone at Cassiobury court have been very supportive with my recovery and I have learnt a lot over the past 14 days. I am taking away some good tools to help me with my addiction. I look forward to seeing the piers at the aftercare service.
I came to you desperate, feeling so depressed and anxious. I left feeling hopeful and grateful and excited about life. I can't believe the change in just 28 days.
Latest News
When most people think of drug addiction, they probably picture illegal drugs such as cocaine or heroin. Medicines including painkillers
How We Help
Finding the right treatment for your addiction can be difficult this is why we have created a service which takes the stress away which can be a massive relief when dealing with an addiction.
Self Referrals
Suffering with an addiction and being alone can be a horrific scenario for many. Whether you have a drug or alcohol addiction, we're here to help.
Family Referrals
Do you have concerns that a loved one may be affected by substance misuse? Have you spotted any signs and symptoms of a drug and alcohol…
Friend Referrals
Are you worried that a friend's alcohol or drug consumption has become out of control? For many individuals, substance abuse starts unintentionally…