Are you now hoping to obtain support and guidance from a drug and alcohol rehab in the Cotswolds?
Cotswolds
What Addictions Can Be Treated At A Drug and Alcohol Rehab in The Cotswolds
As you come to realise that you are suffering from a drug or alcohol addiction, you are likely to feel somewhat alone.
You may even feel as if you are the only person that knows and understands what you are going through. This may cause you to believe that there is limited support available to you.
If this resonates with you, please be rest assured that you are not alone. In the United Kingdom, hundreds of thousands of people battle addictions to a plethora of substances and behaviours every single day.
As the number of people battling addictions continues to surge, drug and alcohol rehabs across the country continue to provide the resources, treatment and support needed to overcome addictions.
At Addiction Advocates, we have successfully helped a significant amount of individual's secure treatment from drug and alcohol rehabs across the country.
Should you find yourself concerned that a drug and alcohol rehab in the Cotswolds will not be able to help you overcome your addiction, it may be helpful to know that we have referred individuals with the following addictions to rehabs.
Alcohol addictions
Cannabis addictions
Cocaine addictions
Heroin addictions
Prescription drug addictions
If you have become addicted to a substance and are also struggling with a mental health disorder such as anxiety, depression or post-traumatic stress disorder, we can refer you to a drug and alcohol rehab that has the resources to provide treatment for a dual diagnosis.
If you have previously attended rehab to overcome an addiction, but have unfortunately become addicted to another substance, we can also refer you to a drug and alcohol rehab in the Cotswolds that can offer treatment for a cross-addiction.
What Is A Dual Diagnosis?
In recent years, the number of people simultaneously struggling with an addiction and mental health disorder has surged. This has seen drug and alcohol rehabs across the country ensure that they can offer the appropriate treatment to not only help an individual overcome an addiction but minimise the overall impact of a mental health disorder too.
As a result, dual diagnosis treatment was developed. Dual diagnosis treatment consists of detoxification and rehabilitation to ensure that an individual withdraws from the substance they have become addicted to and can develop coping strategies to prevent a relapse from occurring in the future.
As and when an individual has withdrawn from a substance and has commenced rehabilitation, additional therapy will be provided to investigate the cause of the mental health disorder and determine how this can be alleviated.
Dual diagnosis treatment often consists of traditional and non-traditional therapy. Traditional therapy mainly surrounds discussing how an individual feels and how their addiction and mental health illness has impaired their life.
Non-traditional therapy includes a variety of well-being therapies that can help an individual explore various ways to minimise the psychological ramifications of their addiction and mental health disorder.
Why Obtaining Treatment from A Drug and Alcohol Rehab in The Cotswolds is Important
We understand that coming to terms with an addiction can be stressful, daunting and anxiety-inducing. A lack of understanding regarding the support available at drug and alcohol rehabs in the Cotswolds may also see you hesitant to take the first step in overcoming your addiction.
However, if you have concluded that you are struggling with a drug or alcohol addiction, you must seek support and obtain the treatment required to diminish your addiction.
Sadly, the number of people deferring treatment for addictions is on the rise. Across the United Kingdom, over 500,000 individuals are thought to be struggling with drug and alcohol addictions. However, only 18% of individuals seek treatment from drug and alcohol rehabilitation centres.
Unfortunately, the ramifications that addictions have are somewhat severe. Without treatment, drug and alcohol addictions can see an individual experience medical conditions such as mouth, throat and stomach cancer, liver damage, heart failure, increased risk of stroke and extensive memory loss.
With this in mind, if you are struggling with an addiction, seeking support from a drug and alcohol rehab in the Cotswolds could prevent life-changing illnesses from occurring.
In addition to mitigating the risk of life-threatening illnesses, obtaining treatment from a drug and alcohol rehab in the Cotswolds can preserve your relationships with others. As your addiction spirals beyond your control, your behaviour will change.
Although not intentional, you will likely experience frequent mood swings. You will also isolate yourself from others and avoid specific locations and people. Regrettably, this has the potential to harm your relationships with your loved ones, friends, colleagues and even employers.
Let Us Support as You Take the First Step Towards A Substance-Free Life
At Addiction Advocates, we strive to ensure that individuals struggling with drug and alcohol addictions obtain the support they need to put their addiction behind them.
If you are silently battling with a drug or alcohol addiction and are yet to confide in anyone, why not take the first step in addressing your addiction by calling our free, dedicated helpline today?
When you contact us, our team will be on hand to listen to how your addiction has impacted your life. We will talk to you about the signs and symptoms you experience, and we will offer our guidance and advice.
Upon doing so, we will be able to help you locate a suitable drug and alcohol rehab in the Cotswolds. If you would prefer to attend a rehab elsewhere, we can also accommodate this.
Contact Us Today
If you feel ready to take the first step towards a substance-free life, please do not hesitate to give us all. Our helpline is open 24 hours a day. You can also text HELP to 83222.
Latest News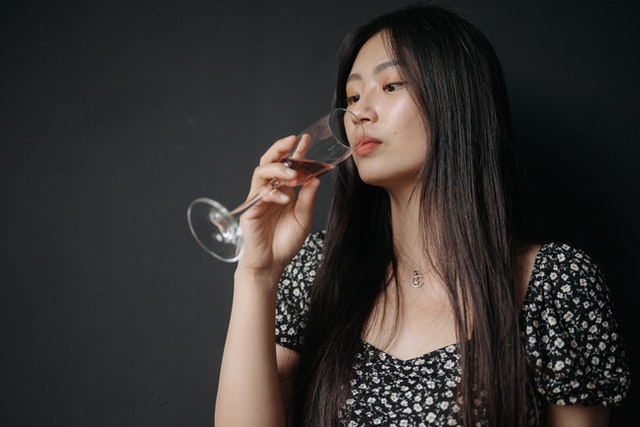 Alcoholism is one of the most harmful and impactful addiction diagnoses here in the UK. It's driven by the consumption and support
What We Offer
Free Telephone Assessment
This is done to assess what sort of help is needed so we can recommend an addiction treatment service that can provide the best help possible.
All calls are strictly confidential and are carried out by a trained healthcare professional.
No obligation recommendations are made after a full assessment of yourself or loved ones situation is fully made.
Recommendations include specialist addiction treatment programmes in CQC regulated facilities based throughout the UK.
If you are unable to afford private treatment then public healthcare and charities would also be recommended to you.
How We Can Support You
We have a large number of helpful services available to help give you the best possible support when it comes to dealing with addiction.
Just some of the services we can offer includes:
Free confidential telephone assessment
Recommending CQC regulated residential addiction treatment providers
Arranging for an intervention, if needed
Insights into how different therapies and evidence based treatments work
How detoxification works and what is the most safest option
What type of rehab and detox programmes would be best suited for yourself or loved one
Recommendations of the best providers in your area
Why Choose Us?
We can help take the stress out of finding an addiction treatment provider by recommending only the best options available that fully suits your criteria.
The help and advice we can provide includes making sure that your journey towards recovery is one that can definitely be achieved.
Taking the step towards recovery can be incredibly tough but we are here to put your concerns at ease by giving you insights into the safety of undertaking residential addiction treatment and how it can put you on the path towards long lasting recovery from addiction.
Our team of advisors have extensive experience and knowledge about the subject of addiction and the treatment provided so if you have any questions then they will be more than happy to help.
Get started today by calling our friendly team today on 0800 012 6088.
How We Help
Finding the right treatment for your addiction can be difficult this is why we have created a service which takes the stress away which can be a massive relief when dealing with an addiction.
Self Referrals
Suffering with an addiction and being alone can be a horrific scenario for many. Whether you have a drug or alcohol addiction, we're here to help. Help Yourself
Family Referrals
Do you have concerns that a loved one may be affected by substance misuse? Have you spotted any signs and symptoms of a drug and alcohol… Help a Relative
Friend Referrals
Are you worried that a friend's alcohol or drug consumption has become out of control? For many individuals, substance abuse starts unintentionally… Help a Friend