To find out more about the rehabs available in Tynemouth and the treatment you may be subject to, please call us directly.
Tynemouth
We Can Assist You As You Look To Address Your Addiction
Drug and alcohol addictions can be extremely isolating, with many addicts thought to keep their struggles with substances to themselves.  However, it is important to remember that you are not alone.
Here at Addiction Advocates, we can provide a helping hand to ensure that you have support every step of the way as you look to address and overcome your addiction.
From the moment you contact us, you will find that there is unlimited support available for you to take advantage of.
Not only can we talk to you about your addiction and provide you with a wealth of guidance that will help you understand the steps you need to take to regain control of your life, but we can ensure that you have the support you need when it comes to discussing your addiction with your loved ones.
In addition to the above, our self-referral service will enable you to secure treatment at a drug and alcohol rehab in Tynemouth almost instantly.
Although the thought of searching for, locating and referring yourself to a drug and alcohol rehab in Tynemouth will probably leave you feeling somewhat overwhelmed, our services will take the pressure off your shoulders.
Instead, upon conducting a pre-admissions assessment over the telephone, we will locate a drug and alcohol rehab in Tynemouth on your behalf.
By taking factors such as the severity of your addiction, the psychological impact of your addiction and your general health and well-being into consideration, we guarantee that you will have the treatment you require to begin your recovery journey.
Preparing For Our Pre-Admissions Assessment
At Addiction Advocates, we understand that the thought of completing a pre-admissions assessment may be daunting.
To reduce and alleviate any pessimistic feelings you may encounter before contacting us, we have listed some of the questions you may be asked throughout the assessment below.
What substances do you consume?
How often do you consume substances?
Has consuming substances had a substantial impact on your day-to-day life?
Do you rely on substances?
Do you consume substances to help reduce stress, anxiety, depression or post-traumatic stress disorder?
Have you experienced any side effects associated with drug and alcohol addictions?
What side effects have you experienced?
Have you ever attempted to recover from a substance addiction on your own?
Have you ever sought help for your addiction?
Have you previously attended a drug and alcohol rehab in Tynemouth?
As you answer these questions, we will begin to understand and appreciate the impact your addiction has had on your life.  In doing so, we will discuss suitable treatment options with you and offer you insight into the various types of drug and alcohol rehabs in Tynemouth.
While talking to us about your addiction may feel scary, please remember that we are here to help you.
Commencing Treatment At A Drug and Alcohol Rehab In Tynemouth
Having discussed your addiction with you, we will refer you to a suitable drug and alcohol rehab in Tynemouth.  As touched on above, when we locate a rehab, we will ensure that the facility can provide the treatment you need to overcome your addiction.
We will also ensure that adequate relapse prevention support and aftercare support is available for you to take advantage of upon completing a treatment programme.
When the time comes for you to commence treatment at a drug and alcohol rehab, you will first be provided with a tour of the rehab you attend.
You will be shown to your private bedroom, and a recovery specialist will be on hand to answer any questions you may have.  If necessary, you will need to go through some paperwork. However, someone will be available to help you do this.
Following this, you will need to complete a clinical assessment, or an admissions assessment as they are otherwise known.
Although we will provide the rehab you attend with the results of your pre-admissions assessment, they will need to conduct a second assessment to determine which treatment will help you recover from your addiction.  This assessment will also ensure that your personalised treatment programme can be developed.
Personalised Treatment Programmes
No one addiction is the same.  The substance abused and the physical and psychological side effects vary from person to person.  As a result, regardless of the drug and alcohol rehab you attend, you will be provided with a personalised treatment programme.
Although it is impossible to ascertain what treatment you will be subject to before talking to you, detoxification, rehabilitation, and aftercare support are the most beneficial forms of treatment.
Detoxification is medically induced and removes any harmful toxins from the body and brain. In contrast, rehabilitation combines a wealth of psychological and well-being therapies, all of which will help you understand what has caused your addiction to arise.
While the therapies you encounter will depend on several factors, cognitive behavioural therapy, dialectical behavioural therapy, mindfulness, and motivational interviewing continue to remain highly successful.
Aftercare Support Will Help You Maintain Your Sobriety
Although much of the treatment you receive will be provided during your time in a drug and alcohol rehab in Tynemouth, aftercare support will be offered to you upon completing your personalised treatment programme.
This particular support will ensure that you can access any help you may need following your time in rehab to maintain your sobriety.
Contact Us Today
Here at Addiction Advocates, we are ready to assist you as you turn your thoughts to overcoming your addiction.
If you are ready to attend a drug and alcohol rehab in Tynemouth, please call us today on 0800 012 6088.
Latest News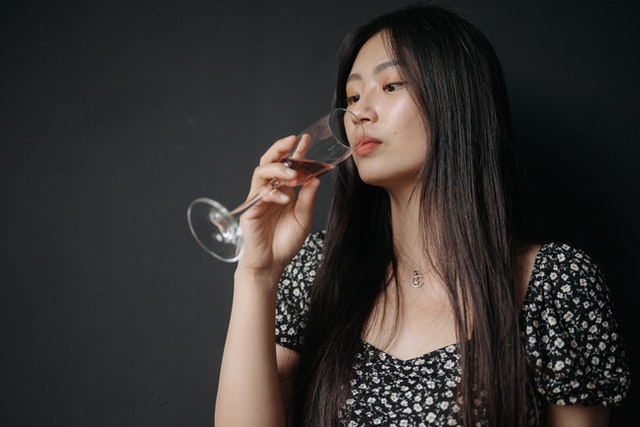 Alcoholism is one of the most harmful and impactful addiction diagnoses here in the UK. It's driven by the consumption and support
What We Offer
Free Telephone Assessment
This is done to assess what sort of help is needed so we can recommend an addiction treatment service that can provide the best help possible.
All calls are strictly confidential and are carried out by a trained healthcare professional.
No obligation recommendations are made after a full assessment of yourself or loved ones situation is fully made.
Recommendations include specialist addiction treatment programmes in CQC regulated facilities based throughout the UK.
If you are unable to afford private treatment then public healthcare and charities would also be recommended to you.
How We Can Support You
We have a large number of helpful services available to help give you the best possible support when it comes to dealing with addiction.
Just some of the services we can offer includes:
Free confidential telephone assessment
Recommending CQC regulated residential addiction treatment providers
Arranging for an intervention, if needed
Insights into how different therapies and evidence based treatments work
How detoxification works and what is the most safest option
What type of rehab and detox programmes would be best suited for yourself or loved one
Recommendations of the best providers in your area
Why Choose Us?
We can help take the stress out of finding an addiction treatment provider by recommending only the best options available that fully suits your criteria.
The help and advice we can provide includes making sure that your journey towards recovery is one that can definitely be achieved.
Taking the step towards recovery can be incredibly tough but we are here to put your concerns at ease by giving you insights into the safety of undertaking residential addiction treatment and how it can put you on the path towards long lasting recovery from addiction.
Our team of advisors have extensive experience and knowledge about the subject of addiction and the treatment provided so if you have any questions then they will be more than happy to help.
Get started today by calling our friendly team today on 0800 012 6088.
How We Help
Finding the right treatment for your addiction can be difficult this is why we have created a service which takes the stress away which can be a massive relief when dealing with an addiction.
Self Referrals
Suffering with an addiction and being alone can be a horrific scenario for many. Whether you have a drug or alcohol addiction, we're here to help. Help Yourself
Family Referrals
Do you have concerns that a loved one may be affected by substance misuse? Have you spotted any signs and symptoms of a drug and alcohol… Help a Relative
Friend Referrals
Are you worried that a friend's alcohol or drug consumption has become out of control? For many individuals, substance abuse starts unintentionally… Help a Friend