Are you hoping to start the drug and alcohol rehabilitation process as soon as possible? Are you however unsure of how to approach such action via a drug and alcohol rehab in Walthamstow?
Walthamstow
Committing to rehab, with urgency, is highly beneficial. While an immediate admission will not work for everyone, for some, it can preserve the right mindset to recover.
The addiction cycle works tirelessly at a rapid pace, meaning that recovery intentions can easily slip without action. With this in mind, if you have a flexible time span, and can commit to rehab with readiness, you can provide yourself with a positive start, with acceptability in mind.
At Addiction Advocates, we can help you work at this pace, by managing your rehab referral process for you. We can work with you to find a drug and alcohol rehab in Walthamstow to recover from, which has availability and the services to facilitate your journey.
We will need to complete a thorough pre-admission assessment, in order to understand what you need from rehab. Yet with efficiency in mind, you can expect to soon experience such services of drug and alcohol rehabilitation.
It's very wise to dedicate plenty of time, to commit to rehab, to complete rehab and to adjust to post-rehab routines. We can help you plan for this while connecting you with leading treatment centres within your local area.
How will I select a drug and alcohol rehab in Walthamstow?
You'll have our backing when selecting a drug and alcohol rehab in Walthamstow to recover from. Our proactive admission process will work to understand your needs and match them to the offering of a local rehab clinic.
It's very important that we work to understand your recovery expectations, your experiences with drugs and alcohol, and your needs when considering the contents, cost and timeframe of rehab. Every client will have different means, which will impact our rehab recommendations.
Your recommendations will therefore be personal and will be made to increase your recovery capabilities, while also meeting safety and comfort levels.
By collaborating with Addiction Advocates, you can expect this service, while sourcing a Walthamstow based rehab clinic.
If your needs cannot be fulfilled locally, if you're open to looking further afield, we can still assist, boasting an affiliation of treatment centres.
Can I start ASAP?
You can start rehab with urgency in mind. However, there are some steps that we must first take to produce and deliver the most effective rehab experience for you.
You can still look to enter rehab with urgency and with efficiency. Yet we also encourage you to use this time to fully prepare yourself for what's ahead, ensuring you have enough time, energy and focus to commit to addiction recovery.
Please be reassured that support will be provided from the moment you reach out, offering a degree of guidance and professional exposure.
Your drug and alcohol rehabilitation process can then soon begin, by following our lead with your rehab admission.
Will I feel comfortable throughout rehab?
By selecting the right type of rehab, for your needs, yes you should expect to feel comfortable. Naturally, there will be challenges and times where you may note discomfort, such as the drug and alcohol withdrawal process. Yet, as an overarching service, comfort is aimed for throughout rehab.
To ensure that you're comfortable through our recommendations, the entirety of your programme will be personalised.
This will ensure that you complete suitable addiction treatment services, that you're supported to the right level, and that your environment is personable.
Comfort from a physical level can be looked towards, as the setting of a drug and alcohol rehab in Walthamstow will be private, relaxing, approachable and peaceful.
You'll be removed from drug and alcohol exposure and all sense of negativity. Throughout treatment you'll also feel comfortable by completing complimenting services, to reduce the weight of withdrawal symptoms and change.
On a psychological scale, you'll also feel comfortable as you'll have a dedicated team to support you, your details will remain confidential, and you'll always have guidance, whether that's for your mental health, or your response to treatment.
How will my post-rehab journey pan out?
Post-rehab, you should expect significant change. We cannot outline your exact steps, as you'll in fact control the direction of your long-term recovery journey.
Yet, while leaving rehab, you'll be equipped with tools, a positive mindset and a taste of sobriety to sustain.
Support will be available for you as you transition back to life in Walthamstow. Through your selected rehab clinic, you'll have access to aftercare services and ongoing forms of treatment, to secure your motivation and accountability.
You should look to make adaptations to accommodate your post-rehab journey, strengthen your coping strategies, and reduce drug and alcohol exposure risks.
This will be talked through, throughout rehab. Yet before investing, it is worth understanding the nature of long-term recovery.
Can I aim for sobriety?
Sobriety is a common, realistic goal to aim for through drug and alcohol rehab. If you're committed to rehab and post-rehab recommended steps, you can look to reach a state of sobriety, with opportunities to strengthen such a goal.
It is important to remember that sobriety is a lifestyle. You'll need to maintain a reality that reduces drug and alcohol exposure, and which in fact devalues it.
Your life back in Walthamstow should disable your triggers and work to manage a routine that promotes independent recovery.
You will have support to reach this aim. Your initial rehab experience will provide you with the tools to sustainably exist without drugs and alcohol. You must then transfer such tools over to your new lifestyle, to achieve sobriety.
You can work through drug and alcohol rehab at a rapid pace. A short sacrifice will be required to experience the initial offering of rehab.
This will be active through a drug and alcohol rehab in Walthamstow. From here, you should be patient, to slowly build a life that accommodates sober living.
Reach out to act on your readiness to recover via rehab. At Addiction Advocates, we take such timescales seriously, helping you receive support in the moment.
Latest News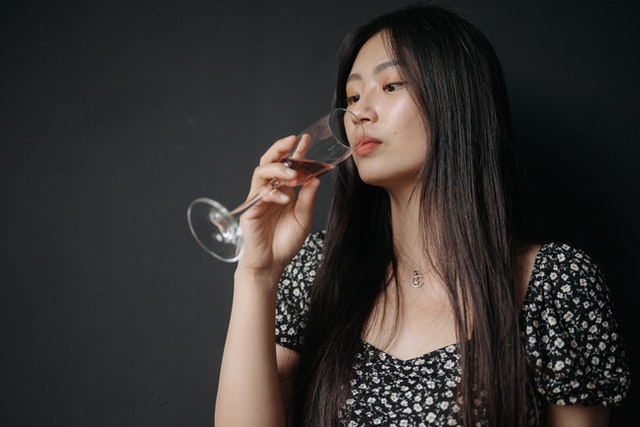 Alcoholism is one of the most harmful and impactful addiction diagnoses here in the UK. It's driven by the consumption and support
What We Offer
Free Telephone Assessment
This is done to assess what sort of help is needed so we can recommend an addiction treatment service that can provide the best help possible.
All calls are strictly confidential and are carried out by a trained healthcare professional.
No obligation recommendations are made after a full assessment of yourself or loved ones situation is fully made.
Recommendations include specialist addiction treatment programmes in CQC regulated facilities based throughout the UK.
If you are unable to afford private treatment then public healthcare and charities would also be recommended to you.
How We Can Support You
We have a large number of helpful services available to help give you the best possible support when it comes to dealing with addiction.
Just some of the services we can offer includes:
Free confidential telephone assessment
Recommending CQC regulated residential addiction treatment providers
Arranging for an intervention, if needed
Insights into how different therapies and evidence based treatments work
How detoxification works and what is the most safest option
What type of rehab and detox programmes would be best suited for yourself or loved one
Recommendations of the best providers in your area
Why Choose Us?
We can help take the stress out of finding an addiction treatment provider by recommending only the best options available that fully suits your criteria.
The help and advice we can provide includes making sure that your journey towards recovery is one that can definitely be achieved.
Taking the step towards recovery can be incredibly tough but we are here to put your concerns at ease by giving you insights into the safety of undertaking residential addiction treatment and how it can put you on the path towards long lasting recovery from addiction.
Our team of advisors have extensive experience and knowledge about the subject of addiction and the treatment provided so if you have any questions then they will be more than happy to help.
Get started today by calling our friendly team today on 0800 012 6088.
How We Help
Finding the right treatment for your addiction can be difficult this is why we have created a service which takes the stress away which can be a massive relief when dealing with an addiction.
Self Referrals
Suffering with an addiction and being alone can be a horrific scenario for many. Whether you have a drug or alcohol addiction, we're here to help. Help Yourself
Family Referrals
Do you have concerns that a loved one may be affected by substance misuse? Have you spotted any signs and symptoms of a drug and alcohol… Help a Relative
Friend Referrals
Are you worried that a friend's alcohol or drug consumption has become out of control? For many individuals, substance abuse starts unintentionally… Help a Friend