Are you really struggling with a drug or alcohol problem? Has your life completely flipped down to the presence of a drug and alcohol addiction? Is your physical and psychological health suffering, down to excessive drug and alcohol abuse? Have your relationships taken a turn for the worst?
Plymouth
There are so many reasons why drug and alcohol abuse can cause distress and struggle. Your personal reason may not be noted above. Yet, through ongoing, consistent drug and alcohol abuse, there is a chance that you will be suffering in silence, hiding your emotions and challenges away from others.
While drugs and alcohol, in the moment, may make this situation easier to deal with, providing an escape, they are in fact enabling your addiction even more. Sooner or later, you will need to look for a new coping strategy, or those struggles will multiply, significantly reducing your quality of life.
Here's where drug and alcohol rehab can find its feet, acting as a lifeline for many. If you're struggling, rehab could be the lifeline you require to turn your life around. At Addiction Advocates, we are here to support you throughout your admission process, helping you have access to a drug and alcohol rehab in Plymouth.
Reach out today to activate that lifeline, no matter how mild or severe your drug and alcohol addiction may be.
The lifeline of drug and alcohol rehab
Rehab is a lifeline for most clients. Some are earlier on in their addiction journey, where luckily, they've spotted the signs of addiction, personally. However, for others, this is easier said than done, down to the clouded outlook caused by excessive, ongoing drug and alcohol abuse.
For those who struggle through addiction, no matter for what reason, rehab can offer a serious, reliable and sustainable way out. It can firstly tackle the causation of initial drug and alcohol consumption, helping to avoid relapse.
It can also work to improve quality of life, focusing on relationships, on support networks, on physical and psychological health, and responsibility. Addiction treatments, such as detoxification, CBT, stress management, art therapy and dual-diagnosis treatment will be used to achieve a safe way out.
Through this lifeline, many clients can turn their lives around. For some, rehab will be the last opportunity to do so, where other options have been exhausted, where ongoing drug and alcohol consumption will lead to detrimental impacts.
Whether you're currently at this point, where you're exhausted from failed withdrawal attempts and ongoing substance abuse, or whether your addiction has recently materialised, drug and alcohol rehab can support and guide you. Experience this by visiting a drug and alcohol rehab in Plymouth, offering everything you'll need to rehabilitate and exist for the future.
Visiting a drug and alcohol rehab in Plymouth
If you're searching for a lifeline, it's time to begin your search and selection process of a drug and alcohol rehabilitation centre. At Addiction Advocates, we can make this doable for you through our support and referral services.
To ensure that visiting a drug and alcohol rehab in Plymouth will benefit you, we will complete vast assessments pre-admission. This is very important, as some individuals will prefer greater privacy, while others will thrive through a local rehab programme.
Through assessments, we will understand your personal needs further from drug and alcohol rehab. This will include your budget, your necessary level and form of addiction treatment, and your readiness to recover. By combining this information, we can then place realistic recommendations around visiting a drug and alcohol rehab in Plymouth.
Advancing through the admission process, we can also make arrangements for you, marking the beginning of your rehab experience, exposing you to a sought-after lifeline.
Our services at Addiction Advocates
At Addiction Advocates, we can add great value to your rehab admission. Firstly, we offer ongoing support from the offset of your enquiry, ensuring that you feel guided and uplifted through this challenging time.
Many of our clients reach out with nowhere to turn, or no one else to source support from. We are here, ready and waiting to guide you through drug and alcohol rehabilitation.
Secondly, once you're in a place where rehab is welcomed, we can support you through your rehab admission. Assessments will be made, as outlined above, ensuring that we can source and secure the most suited drug and alcohol rehab in Plymouth for your needs.
This process, alone, can be difficult, especially if you are currently struggling. With our guidance, you can spend this time working on yourself, preparing for rehab on physical and psychological levels. Benefit from reassurance, from the ability to visit a reputable rehab clinic, from professional, compassionate support, up until your rehab journey begins.
Commit to long-term recovery post-rehab
Visiting a drug and alcohol rehab in Plymouth will be the only route, available to you, to reach long-term recovery. While lone detoxification, while free treatment services may seem desirable at first glance, they will not offer sustainable opportunities for sobriety.
Drug and alcohol rehab is designed with long-term recovery as the end goal. It offers clients everything they require to reach this point. From addiction treatment options and mental health support, to aftercare services, physical and psychological withdrawal, repair and recovery are likely.
However, in order to maintain this success, you must commit to long-term recovery after rehab, back in Plymouth. This is doable by utilising aftercare services, by using your relapse prevention plan when necessary, and by making lifestyle choices beyond drug and alcohol exposure.
Your selected rehab clinic will be on hand to help you with this transition, prioritising your ability to maintain long-term recovery.
Commitment is a big part of your recovery. It can dictate your experience post-rehab, where autonomy will be required. Committing to the whole process and the lifeline of drug and alcohol rehab will benefit you.
Reach out today to find the right drug and alcohol rehab in Plymouth, offering you this helping hand, this way out, this escape from a drug and alcohol-controlled future.
Latest News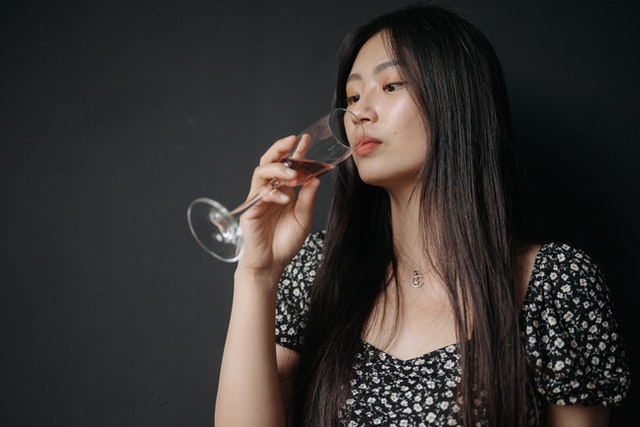 Alcoholism is one of the most harmful and impactful addiction diagnoses here in the UK. It's driven by the consumption and support
What We Offer
Free Telephone Assessment
This is done to assess what sort of help is needed so we can recommend an addiction treatment service that can provide the best help possible.
All calls are strictly confidential and are carried out by a trained healthcare professional.
No obligation recommendations are made after a full assessment of yourself or loved ones situation is fully made.
Recommendations include specialist addiction treatment programmes in CQC regulated facilities based throughout the UK.
If you are unable to afford private treatment then public healthcare and charities would also be recommended to you.
How We Can Support You
We have a large number of helpful services available to help give you the best possible support when it comes to dealing with addiction.
Just some of the services we can offer includes:
Free confidential telephone assessment
Recommending CQC regulated residential addiction treatment providers
Arranging for an intervention, if needed
Insights into how different therapies and evidence based treatments work
How detoxification works and what is the most safest option
What type of rehab and detox programmes would be best suited for yourself or loved one
Recommendations of the best providers in your area
Why Choose Us?
We can help take the stress out of finding an addiction treatment provider by recommending only the best options available that fully suits your criteria.
The help and advice we can provide includes making sure that your journey towards recovery is one that can definitely be achieved.
Taking the step towards recovery can be incredibly tough but we are here to put your concerns at ease by giving you insights into the safety of undertaking residential addiction treatment and how it can put you on the path towards long lasting recovery from addiction.
Our team of advisors have extensive experience and knowledge about the subject of addiction and the treatment provided so if you have any questions then they will be more than happy to help.
Get started today by calling our friendly team today on 0800 012 6088.
How We Help
Finding the right treatment for your addiction can be difficult this is why we have created a service which takes the stress away which can be a massive relief when dealing with an addiction.
Self Referrals
Suffering with an addiction and being alone can be a horrific scenario for many. Whether you have a drug or alcohol addiction, we're here to help. Help Yourself
Family Referrals
Do you have concerns that a loved one may be affected by substance misuse? Have you spotted any signs and symptoms of a drug and alcohol… Help a Relative
Friend Referrals
Are you worried that a friend's alcohol or drug consumption has become out of control? For many individuals, substance abuse starts unintentionally… Help a Friend