Drug Detox
Updated on 28/02/2023
Medically reviewed by
Dr Alexander Lapa (Psychiatrist)
Quitting drugs, which is achieved through a drug withdrawal, is the first step to beat your substance addiction. The withdrawal period has it's own challenges and is mentally and physically demanding, as withdrawal symptoms can be difficult to manage.
This first step of withdrawal is vital if you are going to recover from your long term addiction. While many individuals attempt to go cold turkey from drugs on their own, undergoing a withdrawal alone without a programme in place can be extremely dangerous and challenging to complete successfully.
So whilst detoxification is unfortunately a necessary step, the withdrawal process is crucial to overcome your addiction to harmful substances.
If you want to overcome your drug addiction, commit yourself to a drug detox programme to give yourself the best chance of successful recovery. Through our referral services here at Addiction Advocates, we can help you find the most suitable treatment centre which will reflect your needs, offering advanced medical detox programmes.
Get Treatment Advice Now
Speak to an expert
To get in touch with an expert, call or message us using the contact details provided below. Alternatively, you can complete our online enquiry form, and we will get straight back to you.
Do I Need Drug Addiction Treatment
A loved one, friends or colleagues can sometimes tell if someone they care about is experiencing a substance abuse issue. But it can still be difficult to pinpoint if the person who requires drug addiction treatment wants to discuss their problem, and drug addicts often prefer to hide their addiction and shy away from conversations about it.
This can be because an addict may feel weak or a sense of shame about having a drug addiction. Unfortunately, there is a negative stigma attached to drug addiction, and it can be misunderstood or change the perception of an individual.
There are however a number of signs which indicate that someone may require drug addiction treatment. Someone suffering from addiction's personality can completely change as a result of their substance abuse.
They may show an increased level of irritability and aggression, and their appearance and personal hygiene may suffer – they may become unkempt and disinterested in everyday tasks that were once important to them. Someone suffering from heroin addiction may lose weight quickly as a result of their addiction.
You may notice that a colleague who has previously worked hard and been a vital team member suddenly start to suffer in their performance to the extent where they may lose their job.
People suffering from Substance Use Disorder (SUD) are also very prone to experiencing financial difficulties, and it can be easy to spend hundreds of pounds on drugs daily. Unexplained changes in mood and habits can indicate the presence of drug addiction.
Someone suffering from addiction may also experience alterations to their mental health – drug addiction often goes hand in hand with mental health concerns, such as anxiety, paranoia and depression.
If drug addiction is causing personality changes, you need to receive drug addiction treatment to return back to your old self. Detox programmes at a rehab facility are the best method to achieve sobriety and gain a better quality of life again. Our team at Addiction Advocates can find you the best rehab facility to suit your needs. Contact us today.
Why Complete A Drug Detox?
As touched on above, to recover from a drug addiction, withdrawal from drugs is required. Without a structured and proven programme in place, physical withdrawal can be complicated and pose risks for further substance abuse in the future. Relapse is more likely to occur when detox is completed on your own.
The longer the period that you have used a particular drug for, the higher your body tolerance of the substance will be. This means that your body needs a higher dosage of the drug for it to have the same physical effect, which in turn creates the cycle of dependency as your body and mind craves higher amounts of the substance.
At a rehab detox, your drug dependence is tackled by stopping the intake of the drug your body is addicted to. To complete this detoxification as safely as possible, you will be medically assisted throughout the detox process with the guidance of trained professionals at a Care Quality Commission registered rehab facility.
To quit your drug abuse, a medical drug detox programme will be required. This process will remove all the toxins and damaging chemicals from the drugs in your system from your body. This will help the body to adjust to the lack of drugs and boost your motivation to progress to healing the mental side of addiction.
To prevent the chance of a future relapse, you need to fully cleanse your body from the drug you have become addicted to. Completing your drug detox at a registered rehab facility will give you the best chance of beating drug addiction long term.
The Importance Of Medical Supervision When Detoxing
While withdrawing from drugs, medical supervision is very important. Withdrawal can be a challenging time, no matter the severity of the addiction. It is also important to remember that pre-existing health problems and mental health issues may be present which increases the complexity of detox.
The key aim of drug detox is to kickstart your recovery process and remove traces of addictive substances from your body. At a rehab centre you have 24-hour supervision from a recovery team and your health and safety is prioritised as you work through the detoxification process.
Medically assisted detox will ensure that you are coping well with withdrawal symptoms and your physical and mental state is monitored at every step. Additionally, prescription drugs for withdrawal symptoms can be used if deemed appropriate to subside the worst of your side effects, helping you to be as comfortable as possible during this difficult process.
This sets detoxification at a rehab facility apart from self-detox at home where medical assistance is not available, as unfortunately lots of people do not manage to maintain withdrawal when doing the process solo. These failed detox attempts commonly result in further drug abuse and can decrease the motivation to try the recovery process again.
For the highest success rates and safety measures, consider a detox programme at inpatient or outpatient settings with a rehab facility. Find out more about our detox programme and admissions process today to kickstart your recovery.
Commonly Experienced Withdrawal Symptoms
Withdrawal symptoms can vary from person to person. This can depend on the type of abused substances, the timescale that these substances have been consumed for, and any pre-existing health problems. However, commonly experienced withdrawal symptoms within the first 48 hours of a drug detox include:
Physical side effects, such as: sweating, nausea, seizures, delirium tremens and flu-like symptoms.
Psychological side effects, such as: anxiety, depression, paranoia, irritability, insomnia and mood swings.
Drug cravings are also very likely to be experienced, both physically and mentally, which makes it difficult to continue with the detox process.
As withdrawal symptoms can be experienced chronically, medical supervision is maintained through your drug detox to give you the support you will need to continue with treatment. This will ensure that your health isn't at risk and motivates you to push through the most severe side effects.
The Types Of Drug Detox Programmes
At rehab there are two different types of drug detox programmes available; inpatient and outpatient treatment. In many cases, an inpatient drug detox will be required to help clients control the withdrawal process, and this form of treatment gets the best results for long term recovery.
However, outpatient detox programmes are also available and can work for people with lower tolerance levels.
Inpatient detox programme: Clients will reside within a selected drug rehab centre to complete an initial drug detox internally, followed by additional treatment options including traditional and holistic therapy. This is the safest and most effective route to detox, and ensures that recovery is maintained through the challenging periods of treatment.
Outpatient detox programme: This is where clients return home in between treatment sessions. Outpatient treatment can be very challenging, especially if temptations and triggers are in the home environment. Cravings can also be difficult to control while detoxing independently and increases the likelihood of relapse.
Although successful for some, the majority of clients will favour a targeted residential drug detox as it increases your chances of quitting the drug long term.
If you want to find out more about which forms of drug detox will offer the greatest recovery rates for you personally, feel free to reach out to our team here at Addiction Advocates.
Drug Detox Timescales
Depending on the severity of drug addiction, detox timescales will vary. Short-term detox programmes are available, and generally last between 7-14 days. Typically you will stay in rehab as an inpatient whist your body withdraws from any addictive substances and you will then prepare for life after rehab.
Long-term 28-day+ detox programmes are also available and the most recommended option. These programmes promote all-around recovery, initially focusing on the physical side effects during detoxification, followed by extensive therapy. This programme aims to teach you about your substance abuse, the triggers and the psychological element of addiction, and how to face the possible challenges that lie ahead in your long term recovery.
As all drug addictions vary, which is why drug detox timescales also differ for every individual. Get in touch to find out more details about drug detox.
Additional Treatment Options To Heal And Prevent Relapses
Although a drug detox programme is highly beneficial and proven to be successful in beating addictions, additional treatment options must be utilised alongside detox to heal and prevent future relapses. As drug addiction has huge impacts on the brain and endorphins, which is why long-term psychological support is also vital. At rehab, support groups, individual therapy, cognitive behavioural therapy, and holistic therapies are utilised to treat the mental element of addiction.
To give you the best chance of success post rehab, coping mechanisms will also be taught to prevent relapses in the outside world after rehab. This approach, combined with a medical detox programme, will offer you the best chance to withdraw from drugs both physically and mentally.
If you're hoping to withdraw from drugs for good, please contact our team here at Addiction Advocates today. We will complete referrals for you and encourage the most effective treatment options through rehab, including a comprehensive drug detox programme.
Frequently Asked Questions
What is a drug addiction?
Drug addiction, otherwise known as a substance misuse disorder, is a disease that tampers with the mind, body and behaviour of the sufferer. Someone suffering with a drug addiction will often complain of the inability to think of anything else other than acquiring or consuming the said drug. This inability to think of anything else often comes at the detriment of personal and professional responsibilities, and addicts will often neglect these responsibilities in the pursuit of the said drug.
How to talk to someone with a drug addiction?
Here, we'll provide you with some tips to talk to a drug addict. Be patient – Talking to someone with a drug addiction is difficult for both parties. It can be more difficult for the addict as it is a problem that they are trying to avoid. Its important to be patient. Provide practical and emotional support – Its important to be both practical in your approach but also empathic too. A good example of this would be to offer to attend a GP appointment with them, this is both practical in a step towards their recovery but also empathic in supporting them. Remain optimistic – Addiction can be a lonely place, and addicts can often feel like there is no hope. It is important for you to remain optimistic and make it clear that a life of sobriety can be achieved. Research – Researching the said drug addiction will equip you better to understand the complexities of addiction. It will also show the addict that you are committed to providing that emotional support which will be invaluable to them. Once you research addiction, you will understand that addiction is not a personality defect, or selfishness. It is a disease that affects the mind, body and behaviour of individuals.
What methods of drug addiction are available?
Substitute Prescriptions – These are opiate alternatives and are very common with those suffering from heroin addictions. The most common is Methadone and Buprenorphine. They help to stabilise your condition and prevent the withdrawal symptoms people commonly feel. Counselling – Also known as therapy, this comes in two forms, individual and group. Individual therapy is the most common form of counselling and will involve a drug addict and a counsellor talking about the addiction and getting down to the route cause of it, attempting to manage these issues. Group therapy is normally led by a former addict and will involve other addicts, it is here that the addict will be able to connect with other addicts so as not to feel alone in their journey to sobriety. Intense Rehabilitation – Commonly referred to as rehab, this is a care program that involves an addict attending a rehabilitation clinic which can administer the above treatments and more. They are often (but not always) residential, and in this case the addict would stay at the rehabilitation clinic for a period of time.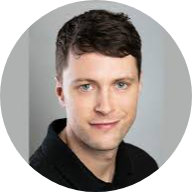 What do our previous clients think?
Really enjoyed my time at Asana lodge. Staff are great and most have previous experience of the afflictions that affect all the clients, so they can relate to the situation you are in. I feel ready now to tackle the outside world with all the skills I have learnt.
Thank you to all the staff at asana lodge from management to the cleaners, everyone made me feel so welcome and really went above and beyond to help me in my recovery. highly recommend anyone seeking help with addiction depression and anxiety to go to asana lodge and heal your mind body and soul.
Everyone at Cassiobury court have been very supportive with my recovery and I have learnt a lot over the past 14 days. I am taking away some good tools to help me with my addiction. I look forward to seeing the piers at the aftercare service.
I came to you desperate, feeling so depressed and anxious. I left feeling hopeful and grateful and excited about life. I can't believe the change in just 28 days.
Latest News
In the UK, there is a big drinking culture. Because of this, a lot of harmful behaviour and alcohol abuse
How We Help
Finding the right treatment for your addiction can be difficult this is why we have created a service which takes the stress away which can be a massive relief when dealing with an addiction.
Self Referrals
Suffering with an addiction and being alone can be a horrific scenario for many. Whether you have a drug or alcohol addiction, we're here to help.
Family Referrals
Do you have concerns that a loved one may be affected by substance misuse? Have you spotted any signs and symptoms of a drug and alcohol…
Friend Referrals
Are you worried that a friend's alcohol or drug consumption has become out of control? For many individuals, substance abuse starts unintentionally…