Are you currently looking for a drug and alcohol rehab in Tameside that can help you overcome your addiction?
Tameside
At Addiction Advocates, we can locate a suitable drug and alcohol rehab in Tameside for you.  We can also refer you to an appropriate rehab for treatment.
What Support Is Available for Individuals Struggling With Addictions?
Across Tameside, there are a number of rehabs, charities and support groups on hand to support individuals struggling with addictions.
If an addiction is impairing your life, it is in your best interest to first seek treatment via a drug and alcohol rehab in Tameside.  This is because attending rehab will enable you to begin to physically and psychologically recover from the various repercussions addictions have.  As you progress through detoxification and rehabilitation, rehab will essentially kickstart your recovery and prepare you for a long-term recovery.
Upon completing a rehab treatment programme, you will find that you are advised to take advantage of support groups such as Alcoholics Anonymous.
While many individuals think that support groups can be attended instead of rehab, it is imperative to understand that although attending a support group will provide you with a tremendous amount of support and guidance, they do not offer treatment for addictions.
What Types of Rehabs Are There in Tameside?
From NHS rehabs to private residential rehabs, as you search for a drug and alcohol rehab in Tameside, you will come to realise that there are many different rehabs available in the borough.
To help you understand the different types of drug and alcohol rehabs in Tameside, we have outlined each of the rehabs you are likely to come across below.
NHS Rehabs
NHS rehabs provide free rehabilitation treatment to individuals suffering from drug and alcohol addictions.  Often favoured, drug and alcohol rehabilitation provided by the NHS typically consists of counselling and therapy.
NHS rehabs have seen an increase in demand for treatment over the last few years.  Sadly, this increase in demand has stretched the NHS, and, as a result, individuals hoping to obtain NHS rehabilitation treatment often find themselves placed on somewhat extensive waiting lists.
If you would like to secure NHS treatment, you will need to make an appointment with your local doctor, who will be able to refer you.
Private Rehabs
Due to increasing demand for NHS rehabilitation, private rehabs across Tameside and the rest of the United Kingdom have become increasingly popular.
Private rehabs provide a wealth of treatment options to individuals from all walks of life on either an outpatient or inpatient basis.
Should you decide to take advantage of private rehabilitation treatment on an outpatient basis, you will be required to attend your chosen drug and alcohol rehab in Tameside during the day for treatment.  You will then return to your home in the evenings.
Unlike outpatient rehabilitation, inpatient rehabilitation sees individuals attend a private residential rehab.  Residential rehab requires patients to temporarily move into a facility as they undergo treatment.  While the thought of attending a residential rehab can be nerve-wracking, residential rehabs have much greater success rates as those struggling with addictions will be shielded from triggers and factors that could cause them to relapse during treatment.
What Type Of Rehab Should I Attend?
With a variety of drug and alcohol rehabs in Tameside, it can be challenging to ascertain what type of rehab you should personally attend.
Typically, your personal circumstances and your addiction recovery goals will dictate which rehab you attend.
If you are unsure of which rehab you should attend, we can help you determine whether an NHS or private rehab would be best for you.
What Treatment Is Available Via A Drug and Alcohol Rehab in Tameside?
Drug and alcohol rehabs across Tameside provide industry-leading treatment that is bespoke to your personal addiction and recovery needs.  However, the type of rehab you attend will ultimately determine the treatment that you are able to take advantage of.
For example, if you decide that attending an NHS rehab is the right choice for you, it is likely that you will be provided with regular therapy and counselling sessions.  As touched on above, you will also be advised to attend support groups.
Should you decide to attend a private drug and alcohol rehab in Tameside, you will encounter a wealth of different treatments, such as detoxification, one-to-one therapy, group therapy, psychological therapy and well-being therapy.
If you choose to attend a private drug and alcohol rehab, you will be provided with a personalised rehabilitation programme prior to commencing treatment.
This programme will be created by medical professionals who will listen to how your addiction has impaired your life and review your addiction's physical and psychological ramifications.  In doing so, they will be able to provide you with the treatment that you need to overcome your addiction.
If you would like to find out more about the treatment available via a drug and alcohol rehab in Tameside, we would encourage you to contact us.  In doing so, our team can discuss the rehabs that are available to you and provide you with a deeper insight into the treatments that are available.
Contact Addiction Advocates Today
At Addiction Advocates, we are here to support you every step of the way as you look to secure treatment at a drug and alcohol rehab in Tameside with our self-referral service.
Our self-referral service ensures that you are not alone as you begin to consider attending rehab.  It also guarantees that you have time to come to terms with your addiction and the thought of attending rehab.
If you are currently searching for a drug and alcohol rehab, why not let us take the weight from your shoulders? We can locate a suitable rehab for you and ensure that you are able to start treatment as soon as possible.
To find out more about how we can help you, call us today on 0800 012 6088.
Latest News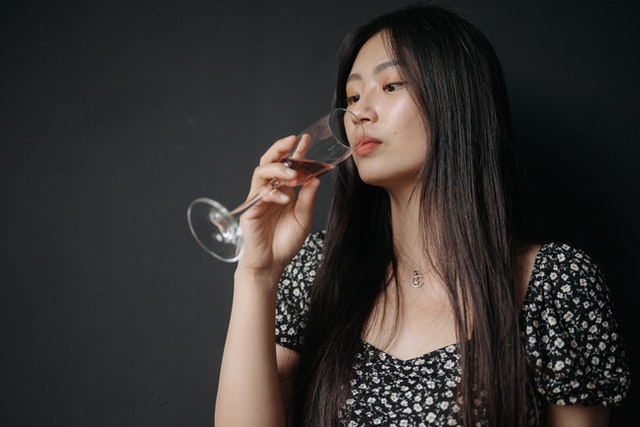 Alcoholism is one of the most harmful and impactful addiction diagnoses here in the UK. It's driven by the consumption and support
What We Offer
Free Telephone Assessment
This is done to assess what sort of help is needed so we can recommend an addiction treatment service that can provide the best help possible.
All calls are strictly confidential and are carried out by a trained healthcare professional.
No obligation recommendations are made after a full assessment of yourself or loved ones situation is fully made.
Recommendations include specialist addiction treatment programmes in CQC regulated facilities based throughout the UK.
If you are unable to afford private treatment then public healthcare and charities would also be recommended to you.
How We Can Support You
We have a large number of helpful services available to help give you the best possible support when it comes to dealing with addiction.
Just some of the services we can offer includes:
Free confidential telephone assessment
Recommending CQC regulated residential addiction treatment providers
Arranging for an intervention, if needed
Insights into how different therapies and evidence based treatments work
How detoxification works and what is the most safest option
What type of rehab and detox programmes would be best suited for yourself or loved one
Recommendations of the best providers in your area
Why Choose Us?
We can help take the stress out of finding an addiction treatment provider by recommending only the best options available that fully suits your criteria.
The help and advice we can provide includes making sure that your journey towards recovery is one that can definitely be achieved.
Taking the step towards recovery can be incredibly tough but we are here to put your concerns at ease by giving you insights into the safety of undertaking residential addiction treatment and how it can put you on the path towards long lasting recovery from addiction.
Our team of advisors have extensive experience and knowledge about the subject of addiction and the treatment provided so if you have any questions then they will be more than happy to help.
Get started today by calling our friendly team today on 0800 012 6088.
How We Help
Finding the right treatment for your addiction can be difficult this is why we have created a service which takes the stress away which can be a massive relief when dealing with an addiction.
Self Referrals
Suffering with an addiction and being alone can be a horrific scenario for many. Whether you have a drug or alcohol addiction, we're here to help. Help Yourself
Family Referrals
Do you have concerns that a loved one may be affected by substance misuse? Have you spotted any signs and symptoms of a drug and alcohol… Help a Relative
Friend Referrals
Are you worried that a friend's alcohol or drug consumption has become out of control? For many individuals, substance abuse starts unintentionally… Help a Friend