Crack cocaine, derived from the toxic substance of cocaine itself is a drug of choice, down to its quicker effects, its cheaper prices and its ease of consumption. Smoked and inhaled, instead of snorted like powdered cocaine, it's favoured for the euphoric and relaxing feelings it offers users.
While its harm rating is perceived lower than the hard stuff, its consumption however stands at a greater risk of addiction, as the effects of crack cocaine carry a short lifespan.
Addictions do tend to materialise quicker when short-lived drugs are abused, as the highs are extreme, increasing the motivation to encounter them once again. Yet down to shorter bouts of positive effects, chasing such feelings regularly is a commonality, which can rapidly turn into a behavioural addiction.
Withdrawing from crack cocaine can also be very challenging, which is why many individuals instead continue to fuel their addictions, rather than detox and aim to find positive coping strategies.
However, fuelling an addiction will only end one way, through damages, negativity, health concerns and high risks of life-limiting results.
Look to withdraw safely, through a manageable and doable process by considering crack cocaine addiction treatment & rehab services. Sometimes, deciding to take action can be the hardest part.
Utilise our support at Addiction Advocates to decide that enough is enough surrounding your crack cocaine habits.
Get In Touch
Are you suffering from Crack Cocaine Addiction and need help? Addiction Advocates are leading UK based experts in Drug Addiction and Rehabilitation Treatment. Find out how we can help by getting in touch with our friendly team today.
Am I addicted to crack cocaine?
You may be consuming crack cocaine. You may like the way that it makes you feel, commonly described as a relaxing stimulus. However, are you truly aware of what crack cocaine is doing to your body and mind?
Short-term, casual consumption will not result in significant harm, especially when users are aware and in control of consumption frequency and strength.
However, without such control, the positive attributes of crack cocaine will continuously be craved and chased, soon amounting to high-frequency consumption, increasing the risk of addiction. Considering how frequent and how severe your exposure to crack cocaine is, is therefore wise.
If you are chasing the highs, with minimal breaks, encountering withdrawal symptoms will be likely, developing physical and psychological associations will be likely, and experiencing the consequences of addiction will be likely.
The short lifespan of crack cocaine drives addiction risks, which you may be personally witnessing. If you are living in a consistent cycle, where consumption takes place, where withdrawal begins around 20 minutes later, and where further consumption is either craved or activated, you could well be addicted to crack cocaine.
Consider support if you are abusing any drug, and if appropriate, opt for crack cocaine addiction treatment & rehab, to alleviate your ongoing cycle of exposure.
Signs of crack cocaine addiction
Both physical and psychological signs of addiction are displayed through the abuse of crack cocaine. It impacts the body and mind in different ways, including side effects, while also commencing the development of longstanding health problems if pursued.
Short and long-term signs are also common, the initial encountered straight after consumption, and the latter an amalgamation of damage and impairment.
Short-term signs of crack cocaine addiction include:
Irritability
Hyperexcitability
Paranoia
Dilated eyes
Slurred speech
Symptoms of insomnia
Hallucinations
Intense cravings
Noticeable behavioural changes
Long-term signs of crack cocaine addiction include:
Short-term indicators
Organ damage/failure
Cardiovascular problems
Reproductive damage
Oral damage
Heart attack
Paranoia
Long-term behavioural changes
A lack of interest in life, relationships, and hobbies
The need to always be exposed to crack cocaine
The use of even stronger drugs
Memory loss
Cognitive impairments
Psychosis
Such signs are clear indicators of how damaging a crack cocaine addiction can be with longevity in mind.
While signs will fluctuate in strength and will present themselves at different times, these are clear warning signs of the engulfing position crack cocaine will have.
If you're feeling consumed, looking into crack cocaine addiction treatment & rehab should be a priority.
Crack cocaine addiction treatment & rehab
Treatment recommendations will differ for clients, all depending on their needs and the severity of the addiction. This is also the case when considering the flow and length of drug rehab, as a necessary standard and level must be encountered by each client to recover.
As a crack cocaine addiction can be difficult to break and withdraw from, a comprehensive approach to rehab will be required, including a crack cocaine detox, psychological treatment, and sustainable planning.
Detoxification
Slow and steady detoxification will be required to withdraw from crack cocaine. Withdrawal symptoms should be expected as high traces will likely reside down to the constant churn that follows crack cocaine abuse.
You will however be comfortable and safe down to the medical detox services which are offered through our associated treatment centres.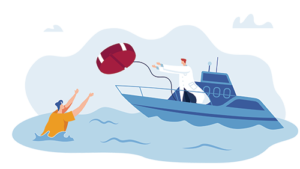 Therapy
Understanding the cause for consumption, along with the need to cope through crack cocaine will be the aim of therapy. Offered in many different forms, therapy will work through the psychological side of addiction, to help you detach and understand how severe ongoing exposure will be.
Here's where mental health vulnerabilities can also be worked through, as a dual diagnosis is a common theme throughout the signs of crack cocaine addiction.
Cognitive behavioural therapy, group therapy, 1 to 1 counselling, stress management and dialectical behavioural therapy are beneficial forms of addiction treatment.
Residential care
While withdrawing and working through addiction treatment, residential care will be offered to provide 360 support, maintain your motivation, uphold your physical and psychological health and also sustain your rehab results.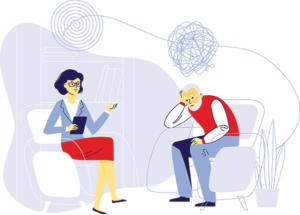 Relapse prevention planning
As crack cocaine is highly addictive, it can be easy to slip into old ways. A part of crack cocaine addiction treatment & rehab services that can assist with this is relapse prevention planning, which will help you understand how to prevent relapse, while also working through any triggers.
Aftercare
Aftercare will also be offered through rehab, to help with easing long-term addiction recovery. If this is your first time at the rehab, post-rehab processes will be very new to you, where support will be invaluable. From support groups to ongoing therapy sessions, you can maintain your efforts to remain free from crack cocaine.
Delaying your commitment to change will fuel a long-term crack cocaine addiction, influencing the above side effects. Yet, by instead completing crack cocaine treatment & rehab, you can prolong your experiences of sobriety. Select the latter with our support here at Addiction Advocates, to break the rapid cycle that crack cocaine motivates.
I came to you desperate, feeling so depressed and anxious. I left feeling hopeful and grateful and excited about life. I can't believe the change in just 28 days.
Get Help Now: 0800 123 4567
Get Help Now
Latest News

Poor mental health rates are actively increasing across the globe. While more and more individuals find themselves encountering the signs and symptoms of common
What We Offer
Free Telephone Assessment
This is done to assess what sort of help is needed so we can recommend an addiction treatment service that can provide the best help possible.
All calls are strictly confidential and are carried out by a trained healthcare professional.
No obligation recommendations are made after a full assessment of yourself or loved ones situation is fully made.
Recommendations include specialist addiction treatment programmes in CQC regulated facilities based throughout the UK.
If you are unable to afford private treatment then public healthcare and charities would also be recommended to you.
How We Can Support You
We have a large number of helpful services available to help give you the best possible support when it comes to dealing with addiction.
Just some of the services we can offer includes:
Free confidential telephone assessment
Recommending CQC regulated residential addiction treatment providers
Arranging for an intervention, if needed
Insights into how different therapies and evidence based treatments work
How detoxification works and what is the most safest option
What type of rehab and detox programmes would be best suited for yourself or loved one
Recommendations of the best providers in your area
Why Choose Us?
We can help take the stress out of finding an addiction treatment provider by recommending only the best options available that fully suits your criteria.
The help and advice we can provide includes making sure that your journey towards recovery is one that can definitely be achieved.
Taking the step towards recovery can be incredibly tough but we are here to put your concerns at ease by giving you insights into the safety of undertaking residential addiction treatment and how it can put you on the path towards long lasting recovery from addiction.
Our team of advisors have extensive experience and knowledge about the subject of addiction and the treatment provided so if you have any questions then they will be more than happy to help.
Get started today by calling our friendly team today on 0800 012 6088.
How We Help
Finding the right treatment for your addiction can be difficult this is why we have created a service which takes the stress away which can be a massive relief when dealing with an addiction.
Self Referrals
Suffering with an addiction and being alone can be a horrific scenario for many. Whether you have a drug or alcohol addiction, we're here to help. Help Yourself
Family Referrals
Do you have concerns that a loved one may be affected by substance misuse? Have you spotted any signs and symptoms of a drug and alcohol… Help a Relative
Friend Referrals
Are you worried that a friend's alcohol or drug consumption has become out of control? For many individuals, substance abuse starts unintentionally… Help a Friend