Cognitive Behavioural Therapy (CBT)
Updated on 19/01/2023
Medically reviewed by
Dr Alexander Lapa (Psychiatrist)
Cognitive behavioural therapy (CBT) is a popular form of counselling. CBT looks into people's negative thoughts about themselves and the world and how these thoughts lead them to act in a specific way.
CBT delves deep into thoughts, feelings and behaviours and has been proven to help addiction recovery and anxiety disorders.
Addiction Advocates provide CBT therapy sessions as they are highly effective in treating drug and alcohol addictions.
Get Treatment Advice Now
Speak to an expert
To get in touch with an expert, call or message us using the contact details provided below. Alternatively, you can complete our online enquiry form, and we will get straight back to you.
Does CBT Help With Addiction Recovery?
Yes. People often become addicted to drugs or alcohol for a reason, whether that's due to depression, negative influences or stress. CBT sessions are guided by a qualified CBT therapist. They will encourage you to talk about your thoughts, feelings and behaviours and how they led you to use alcohol or drugs such as heroin, cocaine and cannabis.
An effective talking therapy used in private drug and alcohol rehabilitation, CBT helps people cope with negative thought patterns and behaviours surrounding addiction by changing them into positives.
CBT can also help with:
Mental health problems such as bipolar disorder, anxiety, anger, personality disorders, depression, loneliness, schizophrenia and psychosis.
Obsessive-compulsive disorder (OCD). This can be thought-based, as well as rituals and checking.
Trauma
Sleep problems such as insomnia
Eating disorders (anorexia, bulimia, binge eating)
ADHD and ADD
Post-traumatic stress disorder (PTSD)
Family and social issues
How Does CBT Work In Addiction Recovery?
Cognitive behavioural therapy (CBT) is classed as short-term talking therapy, as you'll attend between five and 20 sessions; it's not spread out over one or two years. Despite the short treatment, you will come away with tools to last you for life.
There are always reasons why people become addicted to drugs or alcohol. Drug or alcohol use is a coping mechanism, and people often abuse substances to forget about their perceived problems.
Negative thoughts can govern people's lives, blocking out the positives. If your mind has become a melting pot of negativity, it will impact your mental health, making you feel depressed, anxious or angry. Your thoughts will often lead you to behave in a way that you know isn't good for you. In the case of addiction, this is using drugs or alcohol to excess, which will make you feel worse.
Cognitive behavioural therapy looks at your goals. It gives you a workable strategy that you can use to live a positive life, free from addiction and ways to avoid a relapse.
What Happens In CBT Sessions?
You'll likely have between five and twenty sessions with a qualified CBT therapist. Counselling sessions are usually once a week over a few months. If you need more intensive help with addiction recovery, you'll work with your therapist for up to six months.
You'll likely discover many things about yourself during therapy sessions that help you tackle challenging situations. Talking about drug addiction and mental health can be taxing, so you may feel emotional during and after your sessions. This is normal. Your therapist's job is to support you, so always let them know how you feel.
Your therapist will make you feel comfortable, creating a caring and therapeutic space to discuss your problems. Addiction counsellors are open-minded and non-judgemental, so don't worry about telling them your innermost thoughts and feelings.
You and your CBT therapist will investigate your drug or alcohol addiction and your thoughts, feelings and behaviours that surround it. You will discuss methods to change your negative beliefs and actions. And you'll have homework! It's your job to practice positive changes in the situations that trigger you. With lots of practice, the strategies you've learnt in CBT sessions can change your life for the better.
How Can I Get CBT for Addiction Recovery?
You can get CBT through Addiction Advocates. We are specialists in helping people recover from drug and alcohol addiction.
The NHS also offer free cognitive behavioural therapy. Ask your doctor for more information. If registered with a GP, you can also refer yourself through the NHS Improving Access to Psychological Therapies service (IAPT).
The waiting list for NHS services such as CBT therapy is usually long, anything up to six months. If you want to seek help for your addiction recovery sooner, consider private treatment. Sessions can be pricey, and they cost anything between £50 to £100 for an hour.
You must find a qualified therapist to help you with your addiction recovery. Proper CBT therapists have a degree and postgraduate qualifications. We recommend that you find someone registered and accredited with the BABCP (The British Association for Behavioural and Cognitive Psychotherapies.) Alternatively, you can find registered therapists through BACP (British Association for Counselling and Psychotherapy.)
What Are The Benefits Of CBT?
CBT is based on giving you strategies to change long-term negative or unhelpful beliefs about yourself, other people and the world into positive opinions and outlooks. CBT helps you change how you feel, think and behave if you're faced with specific problems that would typically have led you to take drugs or alcohol.
No one chooses to become addicted to drugs or alcohol. Past events and underlying mental health conditions shape people's perceptions of the world and themselves. People often get stuck in a cycle of negative or unhealthy thinking. Unhelpful thoughts become hard to shift.
CBT ultimately helps people make the right choices and live happier, more balanced lives.
It's a fantastic, drug-free option if mental health-related medication isn't right for you.
Can I Learn CBT Myself?
If you're not ready to work with a CBT therapist, you can learn CBT through books and online courses. Although these resources are helpful, we recommend face to face counselling with a therapist who has experience in treating drug and alcohol addictions.
What If CBT Doesn't Help My Addiction?
Don't worry. If CBT doesn't work for you, you can try many other addiction therapies, such as humanistic counselling and psychodynamic therapy.
Have you considered trying another CBT therapist? You must find someone you feel happy to talk to, and an initial phone chat is a great way to find someone you feel comfortable with.
References
[1] NHS Improving Access to Psychological Therapies - https://www.nhs.uk/service-search/mental-health/find-a-psychological-therapies-service/what-happens-when-you-refer-yourself
[2] BABCP - https://www.bacp.co.uk/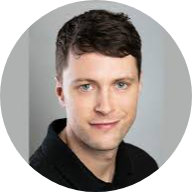 What do our previous clients think?
Really enjoyed my time at Asana lodge. Staff are great and most have previous experience of the afflictions that affect all the clients, so they can relate to the situation you are in. I feel ready now to tackle the outside world with all the skills I have learnt.
Thank you to all the staff at asana lodge from management to the cleaners, everyone made me feel so welcome and really went above and beyond to help me in my recovery. highly recommend anyone seeking help with addiction depression and anxiety to go to asana lodge and heal your mind body and soul.
Everyone at Cassiobury court have been very supportive with my recovery and I have learnt a lot over the past 14 days. I am taking away some good tools to help me with my addiction. I look forward to seeing the piers at the aftercare service.
I came to you desperate, feeling so depressed and anxious. I left feeling hopeful and grateful and excited about life. I can't believe the change in just 28 days.
Latest News
When most people think of drug addiction, they probably picture illegal drugs such as cocaine or heroin. Medicines including painkillers
How We Help
Finding the right treatment for your addiction can be difficult this is why we have created a service which takes the stress away which can be a massive relief when dealing with an addiction.
Self Referrals
Suffering with an addiction and being alone can be a horrific scenario for many. Whether you have a drug or alcohol addiction, we're here to help.
Family Referrals
Do you have concerns that a loved one may be affected by substance misuse? Have you spotted any signs and symptoms of a drug and alcohol…
Friend Referrals
Are you worried that a friend's alcohol or drug consumption has become out of control? For many individuals, substance abuse starts unintentionally…