Addiction support and treatment is limited in Dubai. Substance abuse is highly frowned upon, carrying strict regulations. Reasonably, both the stigma and laws of addiction make it difficult to accept and experience professional help.
Like many other individuals, a referral into a UK rehab will be encouraged if you're struggling. Through our services here at Addiction Advocates, we can help you find the proper support and treatment for your needs through private rehab.
Offered through inpatient programmes, a tailored rehab process can be worked through to overcome addiction's physical and psychological ties. Your personal needs will be fully accounted for to make your referral comfortable and worthwhile.
Contact our team to begin the process of accessing high-quality addiction support. If you are set on remaining local, we can also help you find an available drug and alcohol rehab in Dubai.
Get In Touch
Are you suffering from Addiction and need help? Addiction Advocates are leading UK based experts in Private Drug and Alcohol Rehabilitation Treatment. Find out how we can help by getting in touch with our friendly team today.
Addiction support in Dubai
Support will be available via a drug and alcohol rehab in Dubai. Yet, similarly to other countries within the UAE, services are limited, difficult to come by and arrange.
By remaining local, you may need to wait for the next available programme. Alternatively, you may need to select the most convenient. Both will be discouraged, as delays and unsuitable rehab programmes can be disruptive and ineffective.
Instead of waiting or jeopardising your personal needs, addiction support can be experienced further afield here in the UK. Here at Addiction Advocates, we've helped many individuals, even from Dubai, relocate for life-changing support. We can help you do just that through a referral, offering immediate access and tailored recovery programmes.
We can work around your needs to make sure that your commitment will be worth it to truly recover from a drug and alcohol addiction.
How to find a UK rehab clinic?
By reaching out, we can begin the process of finding a UK based rehab clinic. We're already prepared with an affiliation of CQC registered rehab clinics. Our job will be to recommend the most suitable based on your needs.
Through a telephone assessment, we can gauge your needs and requirements when considering support and addiction treatment. Awareness of your budget, the amount of time you have available, and your personal needs will also be present.
The admissions process will follow, where we will find the most suitable rehab clinic and arrange your referral. Your admissions date can also be sorted, your deposit can be made, and preparational steps can begin.
Understandably a daunting process to complete, we will make all arrangements for you to leave Dubai for rehab for a smooth and private admission.
The rehab process
The drug and alcohol rehab process will be tailored and worked around your needs. Yet, there are some definite milestones that you'll work towards to strengthen recovery.
The process usually takes 30 days through an inpatient programme. A residential stay will be recommended for you to feel comfortable, supported, and safe whilst you recover.
On admission, detoxification will firstly be recommended, which will cover the first 10 days.  Detoxing helps to remove drugs and alcohol from the body through a withdrawal process. It's safe to complete where medical assistance is provided, which will be the case through private rehab.
Rehabilitation will then be aimed for by working through a range of treatments and therapies. Psychological recovery is a must to avoid future relapse. Triggers must be understood, emotions must be digested properly, and coping strategies must be healthy. All can be worked through by completing individual therapy, cognitive behavioural therapy and further talking therapies.
The rehab process also focuses on planning for life back in Dubai. You'll need to make some changes to accommodate your new life and goals. Relapse prevention planning, a service through rehab, will assist with this, offering structure and some practical techniques.
The process ends with aftercare, which will be available to you from a drug and alcohol rehab in Dubai itself. Outpatient services will be offered to help you through your recovery goals.
What to expect from inpatient rehab?
Inpatient rehab is understandably an overwhelming and daunting idea. Yet, it's the most private and safest process to work through, to experience a relaxed and intimate recovery journey.
Your experience will last 30 days, where you'll have your setting to recover from. Support will be continuous to help you adjust and work through the rehab process. Treatments will also be daily to make sure that your time is proactive and progressive.
Inpatient rehab is very suitable for individuals who have unique needs, who have complicated symptoms or triggers, or who currently feel judged and stigmatised. A compassionate, personal and recovery designed programme will be waiting.
With commitment, an inpatient programme can offer a solid foundation to recover. You'll have the tools, the ongoing support, and the awareness to continue as sober.
To experience inpatient rehab in the UK, contact our team at Addiction Advocates. Whilst support may be available via a drug and alcohol rehab in Dubai; your needs will be prioritised through our services. To remain local, we can still assist, helping to find the most suitable treatment options within your surrounding area.
Frequently Asked Questions
Can poor Mental Health cause an Addiction?
Yes, poor mental health is a common cause for addiction. Drugs and alcohol are frequently used as a coping strategy, through mental health problems. Their positive effects can become addictive, unknowingly developing into a dependence. It can also work the other way, as addiction and mental illness are co-occurring disorders.
What is Dual Diagnosis Treatment?
Dual diagnosis treatment works to treat co-occurring disorders. It helps to treat addiction and poor mental health in tandem, to increase recovery rates and reduce relapse risks. We can help you access dual diagnosis treatment here at Addiction Advocates.
Is sobriety a possible goal?
Sobriety is a possible goal, achievable through rehab. It is a long-term commitment, which will require your ongoing focus. Yet it is possible with the right support, outlook, and tools.
Latest News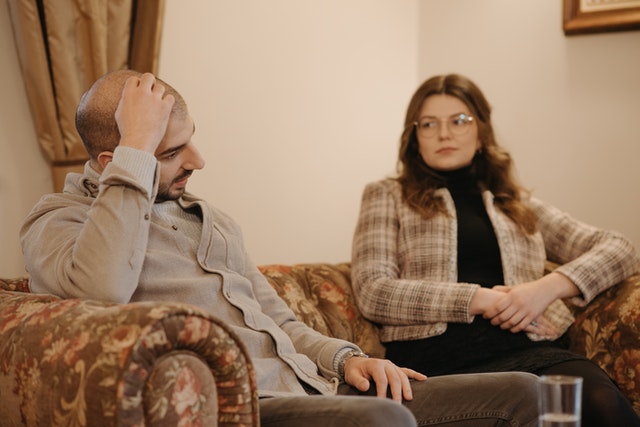 Addiction is a condition with many different layers. Those layers make it unpredictable and a highly personal illness to work through. The
How We Help
Finding the right treatment for your addiction can be difficult this is why we have created a service which takes the stress away which can be a massive relief when dealing with an addiction.
Self Referrals
Suffering with an addiction and being alone can be a horrific scenario for many. Whether you have a drug or alcohol addiction, we're here to help. Help Yourself
Family Referrals
Do you have concerns that a loved one may be affected by substance misuse? Have you spotted any signs and symptoms of a drug and alcohol… Help a Relative
Friend Referrals
Are you worried that a friend's alcohol or drug consumption has become out of control? For many individuals, substance abuse starts unintentionally… Help a Friend