Heroin Detox
Updated on 01/03/2023
Medically reviewed by
Dr Alexander Lapa (Psychiatrist)
Our rehab facilities offer personalised recovery programmes to fit all individuals who want to take the vital step to overcome heroin addiction.
Healing and recovery from substance addiction is a hard and personal choice. Our team will find an ideal heroin treatment facility which offers a suitable heroin treatment plan for you which suits your personal needs.
Get Treatment Advice Now
Speak to an expert
To get in touch with an expert, call or message us using the contact details provided below. Alternatively, you can complete our online enquiry form, and we will get straight back to you.
Dealing with Heroin Addiction
Many people are indirectly introduced to opioids through over the counter or prescription drugs. These drugs are targeted to serving pain-relieving purposes and are present in drugs like Vicodin and Percocet.
For many others who try an opiate drug, it starts as a single recreational use. This can often lead to an unhealthy addiction, as it only takes a minimal doses of heroin or other opiate drug to kick start a life-threatening journey of drug addiction.
The initial experience of heroin will provide the user with a euphoric rush and a sense of pleasure; this sensation is what usually gets you addicted to the drug in the first place. Once consumption becomes a routine, opiate drugs like heroin rapidly change the way the brain functions, causing powerful cravings, irrational thinking, and withdrawal symptoms.
Heroin is an extremely addictive drug that records high abuse rates and can be fatal. Individuals who abuse heroin may suffer from side effects, such as:
Constipation
Liver and kidney diseases
Abscesses
Gastrointestinal cramping
Fatal overdose.
Worse yet, withdrawing from heroin can be extremely hard and almost impossible for some. This is why it's vital to seek professional help in a reliable prescription drug rehabilitation centre.
That's where our team at Addiction Advocates comes in. Using our expertise and experience with a variety of cases, we recommend to you suitable heroin rehabs with treatment plans that are beneficial for every individual.
Heroin Addiction Treatment
At Addiction Advocates, we refer those in need of heroin rehab treatment to inpatient rehab facilities across the country. Once you get in touch with us, we will find the best rehab centre for you.
Combining industry-leading treatments such as detoxification, rehabilitation, relapse prevention and aftercare, inpatient rehab focuses on restoring brain and body health. The different elements of treatment each play a vital role in heroin addiction recovery.
The first step of rehab is the detoxification process which kick-starts recovery by initiating the withdrawal process. This is the stage where the body recovers from the toxins from heroin use.
After detox, rehabilitation then consists of psychological and well-being therapies. These treatments address the underlying cause of heroin addiction and ensure that coping strategies can be developed to reduce the risk of relapse in the future.
What to Expect in Heroin Detox Treatment
It is best to approach the entire healing process with realistic expectations of private rehab treatment.
Heroin is an extremely addictive drug, and it takes self-determination and care from family, support groups, and medical professionals to successfully recover from.
First, you'll go through a thorough assessment and some necessary tests; this is important when determining how severe your addiction is.
A suitable detox programme will then be recommended to help curb severe addictions to heroin.
If you're an individual who heavily abuses heroin and has experienced severe withdrawal symptoms, you will most likely go through a supervised medical detox with prescription medication to help with hard to manage withdrawal symptoms. The heroin detox process flushes the toxins from your body and ensures that you are fully sober in time for therapy and psychological treatment.
Will I Experience Heroin Withdrawal Symptoms?
Heroin withdrawal is usually experienced by individuals trying to stop their intake or who have not had access to the substance for various reasons. Such withdrawal symptoms prompt side effects which range from:
Nausea
Abdominal pain
Shaking
Sweating
Depression
Muscle aches and tremors
Intense cravings
Withdrawing from heroin at home is possible but a lot riskier than you may think. Inpatients have 24/7 support from medical professionals, who are there to assist in case any of your withdrawal symptoms become unbearable. Residential rehab also offers a safe and comfortable environment with trained medical personnel who know exactly what to do in case of any complications.
Additionally, pharmacological and psychological interventions will be available to patients with severe symptoms for optimal comfort and safety throughout the treatment. Therefore, we advise patients to proceed with medical detoxification at a residential rehab; this way, you have access to medical supervision, monitoring, and care around the clock.
Post-Detoxification Treatment
The treatment for heroin addiction doesn't end with the detoxification process, which is just the first stage. The entire rehab treatment usually lasts for 28 days on average; once the detox stage is completed, the main rehabilitation process begins.
Highly trained therapists lead patients through an emotional and psychological healing process after detox. This includes tackling the root cause of your addiction; skipping this stage may put you at the risk of a relapse.
Other relapse prevention treatments offered include intense therapy, cognitive behavioural therapy, group therapy, family therapy, contingency management, motivational enhancement therapy, hypnotherapy and more.
What Rehab Services Am I entitled To?
Heroin is generally known to relieve pain and provide a sense of euphoria, however when used in excess it can cause a feel-good drowsy feeling. Some people use heroin to deal with their anxiety, or depression disorders.
These are the reasons many find it hard to stop taking the substance, especially when they are in severe physical or mental pain. Luckily, rehab centres provide different treatment options to people who are willing to recover, including inpatient treatment and outpatient treatment.
Inpatient recovery programmes require that you are admitted into a residential rehab centre. We have various private residential rehabs that offer exceptional inpatient services, with a clean, positive environment to make your transition easier.
These residential heroin rehabs also provide 24-hour care and monitoring, which is especially important during the withdrawal process. All recovery staff are well-trained and experienced care providers, whose mission is to return you to good health.
Outpatient clinics are usually treatment centres close to your home residence, which work around personal schedules, yet still ensure proper care, detox plans as well as therapy and counselling sessions. Although outpatient services are beneficial, they aren't as intensive as inpatient and tend to see more instances of relapse.
At Addiction Advocates, we offer advisory services on what rehab service you should consider and which treatment centres would be best for you. Your final choice should be dependent on the nature of addiction, personal preferences, and individual needs. Contact us today to find out more about our services.
Have a Family Member Battling With a Heroin Addiction?
It's hard to sit by and watch a loved one suffer with an addiction; it's even harder watching them throw away a good life and using all their resources to sponsor their addiction to heroin. At Addiction Advocates, we can help organise intervention meetings while finding suitable treatment structures beneficial to their case.
We understand it won't be easy to convince or educate a family member addicted to heroin on the causes, effects, and treatments of substance abuse. It is worthwhile to try to get your loved ones back to a positive, happy, and drug abuse-free life. Learn more about family referrals.
Get in Touch
Contact us or send a message if you require a heroin detox programme. Our team will find you the best available treatment for you.
Call us on 0800 012 6088 or email us at info@addictionadvocates.com for more information about our services.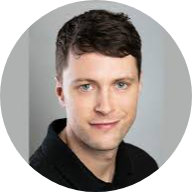 What do our previous clients think?
Really enjoyed my time at Asana lodge. Staff are great and most have previous experience of the afflictions that affect all the clients, so they can relate to the situation you are in. I feel ready now to tackle the outside world with all the skills I have learnt.
Thank you to all the staff at asana lodge from management to the cleaners, everyone made me feel so welcome and really went above and beyond to help me in my recovery. highly recommend anyone seeking help with addiction depression and anxiety to go to asana lodge and heal your mind body and soul.
Everyone at Cassiobury court have been very supportive with my recovery and I have learnt a lot over the past 14 days. I am taking away some good tools to help me with my addiction. I look forward to seeing the piers at the aftercare service.
I came to you desperate, feeling so depressed and anxious. I left feeling hopeful and grateful and excited about life. I can't believe the change in just 28 days.
Latest News
When most people think of drug addiction, they probably picture illegal drugs such as cocaine or heroin. Medicines including painkillers
How We Help
Finding the right treatment for your addiction can be difficult this is why we have created a service which takes the stress away which can be a massive relief when dealing with an addiction.
Self Referrals
Suffering with an addiction and being alone can be a horrific scenario for many. Whether you have a drug or alcohol addiction, we're here to help.
Family Referrals
Do you have concerns that a loved one may be affected by substance misuse? Have you spotted any signs and symptoms of a drug and alcohol…
Friend Referrals
Are you worried that a friend's alcohol or drug consumption has become out of control? For many individuals, substance abuse starts unintentionally…