Sleeping Pill Addiction Treatment & Rehab
Updated on 01/02/2023
Medically reviewed by
Dr Alexander Lapa (Psychiatrist)
Over the counter Sleeping Pills can be purchased from pharmacies and shops across the country to help adults get a better night sleep. Many Sleeping Pills, such as Zopiclone and Temazepam, are also prescribed by doctors.
In 2020, 8.4% of adults took sleeping pills in 30 days, either every day or most days to help them fall asleep.
Although effective in reducing insomnia and anxiety, medical advice states that Sleeping Pills should not be taken for more than four weeks, with the average patient prescribed Sleeping Pills for two to four weeks. Unbeknown to many, when consumed for longer than four weeks, the effects of Sleeping Pills gradually reduce. In turn, for an individual to take advantage of the benefits of Sleeping Pills, larger doses are required. Regrettably, this leads many to become reliant on Sleeping Pills.

Get Treatment Advice Now
Speak to an expert
To get in touch with an expert, call or message us using the contact details provided below. Alternatively, you can complete our online enquiry form, and we will get straight back to you.
Sleeping Pill Addiction
When a Sleeping Pill addiction comes to impair an individual's life, it is virtually impossible to recover without Sleeping Pill addiction treatment & rehab. Yet many go without treatment and instead succumb to their addiction.
Like other substance addictions, Sleeping Pill addictions intensify over time, causing various physical and psychological symptoms to emerge. The symptoms associated with frequent Sleeping Pill use and addictions signal that the body and brain cannot cope.
If you are worried that you may have developed a Sleeping Pill dependency, reviewing the symptoms listed below will help you determine whether you require Sleeping Pill addiction treatment & rehab.
Physical Symptoms
Drowsiness
Dry mouth
Dry throat
Dizziness
Digestive system problems
Changes in appetite
Psychological Symptoms
Intense cravings
Insomnia
Restlessness
Inpatient and Outpatient Sleeping Pill Addiction Treatment & Rehab Is Available
As you turn your thoughts to addressing your Sleeping Pill addiction and securing treatment, it is essential to consider that various rehabs can provide treatment. For example, NHS rehabs offer outpatient treatment for Sleeping Pill addictions. NHS outpatient rehabilitation and treatment often consists of a treatment plan that incorporates talking therapies and medication.
This treatment is free and has helped many individuals overcome Sleeping Pill addictions. Private inpatient rehabs also administer Sleeping Pill addiction treatment. Private inpatient rehab is provided in a residential setting. Private inpatient rehab sees patients undergo a personalised treatment programme within a safe and secure setting.
Unlike NHS rehabilitation, private inpatient rehab is not free and does come at a cost. However, inpatient Sleeping Pill addiction treatment & rehab is more advantageous.
Not only are relapse rates lower when inpatient treatment is sought, but recovery rates are much greater. The rehab you attend will depend on many factors, such as your personal requirements and the severity of your addiction.
To ensure that you can attend a rehab that can cater to your recovery needs, we can help you understand the rehabs available in your local area, the facilities and the treatment provided.
Not only will supporting you in this way enable you to make an informed decision, but it will give you the best possible chance of overcoming your addiction.
Sleeping Pill Detoxification
When Sleeping Pill addiction treatment & rehab is secured, the first stage of treatment consists of a medically induced detoxification. Detoxification helps the body and brain withdraw from Sleeping Pills by removing any harmful toxins that have been administered. Usually lasting seven days, detoxification should only be administered in a rehabilitation facility due to the withdrawal symptoms that often come hand-in-hand.
Sleeping Pill Rehabilitation
Although Sleeping Pill detoxification is highly effective and enables the body and brain to recover from the many repercussions of addiction, detoxification alone will not allow you to overcome your dependency.
As addictions are psychological disorders, to overcome your addiction, you will require rehabilitation.
Rehabilitation combines psychological and well-being therapies that are conducted in both one-to-one and group settings.
One-to-one therapies, such as cognitive behavioural therapy and dialectical behavioural therapy, will encourage you to delve into your addiction, address the cause of your addiction and understand how your addiction has impaired your life. These therapies will also assist you in managing any negative emotions and feelings.
Encouraged to change your perception, you will find that therapy helps you adopt a more positive outlook.
In turn, you will come to realise that Sleeping Pills do not benefit your life, and you will uncover how you can maintain long-term sobriety.
In contrast, group therapy will encourage you to share your addiction with others who are also progressing through Sleeping Pill addiction treatment & rehab.
During rehabilitation, you will also be introduced to sleep management therapy. Sleep management therapy will help you identify how you can get a good night sleep without administering Sleeping Pills.
If you decide to enter an inpatient rehab for Sleeping Pill addiction treatment, you will have the opportunity to participate in group activities and well-being therapies. These activities and therapies often include group walks, film nights, yoga, meditation, art therapy, drama therapy and music therapy.
Sleeping Pill Aftercare Support
Following a detoxification and rehabilitation Sleeping Pill addiction treatment & rehab programme, 12 months of free aftercare support is provided.
Aftercare support will encourage you to attend weekly catch up sessions to discuss your recovery and ascertain any areas that you may need additional support in. As part of your aftercare support, you may be offered further one-to-one cognitive behavioural therapy, and you may find that various recovery support groups are recommended.
Find Out More About Sleeping Pill Addiction Treatment & Rehab When You Contact Us
If you would like to find out more about Sleeping Pill addiction treatment & rehab, please call us directly.
In doing so, we can provide advice and guidance based on your personal needs. We can also help you distinguish how attending rehab will benefit you and the rehabs that can be attended in your hometown.
From here, if you would like to go ahead and secure Sleeping Pill addiction treatment, we can locate and refer you to a suitable inpatient or outpatient rehab on your behalf.
References
[1] In 2020, 8.4% of adults took sleeping pills in 30 days, either every day or most days to help them fall asleep - https://www.cdc.gov/nchs/products/databriefs/db462.htm
[2] with the average patient prescribed Sleeping Pills for two to four weeks. - https://www.nhs.uk/medicines/zopiclone/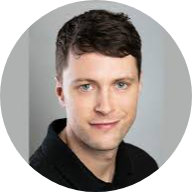 What do our previous clients think?
Really enjoyed my time at Asana lodge. Staff are great and most have previous experience of the afflictions that affect all the clients, so they can relate to the situation you are in. I feel ready now to tackle the outside world with all the skills I have learnt.
Thank you to all the staff at asana lodge from management to the cleaners, everyone made me feel so welcome and really went above and beyond to help me in my recovery. highly recommend anyone seeking help with addiction depression and anxiety to go to asana lodge and heal your mind body and soul.
Everyone at Cassiobury court have been very supportive with my recovery and I have learnt a lot over the past 14 days. I am taking away some good tools to help me with my addiction. I look forward to seeing the piers at the aftercare service.
I came to you desperate, feeling so depressed and anxious. I left feeling hopeful and grateful and excited about life. I can't believe the change in just 28 days.
Latest News
When most people think of drug addiction, they probably picture illegal drugs such as cocaine or heroin. Medicines including painkillers
How We Help
Finding the right treatment for your addiction can be difficult this is why we have created a service which takes the stress away which can be a massive relief when dealing with an addiction.
Self Referrals
Suffering with an addiction and being alone can be a horrific scenario for many. Whether you have a drug or alcohol addiction, we're here to help.
Family Referrals
Do you have concerns that a loved one may be affected by substance misuse? Have you spotted any signs and symptoms of a drug and alcohol…
Friend Referrals
Are you worried that a friend's alcohol or drug consumption has become out of control? For many individuals, substance abuse starts unintentionally…