Do you struggle to get through the day if you are unable to consume drugs or alcohol? Has a loved one, friend or even employer commented that they are worried about you?
If you have answered yes to any of the above questions, attending a drug and alcohol rehab in Windsor is in your best interest.
For many individuals, identifying that a drug or alcohol addiction is present is momentous. For a wealth of time, an addiction will have impaired their life.  As you wrap your head around the fact that drugs and alcohol have consumed your every waking moment, you will begin to understand the importance of seeking help from a drug and alcohol rehab in Windsor.
Nevertheless, you may feel somewhat worried about doing so. Not only will seeking support from a drug and rehab force you to come face to face with your addiction and the way it has impaired your life, but you may find yourself having to admit to those around you that you have been silently suffering.
Although your loved ones will rally around you to support you however they can, it is not uncommon for you to feel ashamed or embarrassed about discussing your addiction with them.
In fact, many individuals living with addictions will attempt to keep their internal battles a secret as they worry about how it would impact their loved one. Several others also fear that admitting to having an addiction will bring shame to their family.
What Will Happen To Me As I Enter Rehab?
Deciding that attending a drug and alcohol rehab in Windsor is in your best interest is a significant step in your recovery. However, it can also be somewhat daunting. From the treatment that is administered to the facilities provided, rehab presents several unknowns.
However, at Addiction Advocates, we are here to ensure that you have an understanding of the treatment, facilities and support you will have the ability to take advantage of as you enter a drug and alcohol rehab in Windsor.
The majority of the rehabs that we refer individuals to in Windsor are residential rehabs. This means that you will be required to complete your rehab treatment as an in-patient.
As you enter rehab, you will be welcomed by a recovery team. Your recovery team will be on hand to support you every step of the way. They will ensure that you are comfortable and will guarantee that any questions you have are answered.
On arrival, they will provide you with a tour of the facilities and will show you to your private bedroom. You will then meet with a team of medical professionals, who will conduct an admissions assessment to determine how severe your addiction is and the treatment that will best support you. In doing so, your treatment programme will be created.
As your treatment plan is created and discussed with you, you will come to realise that your programme will be split into three stages; detoxification, rehabilitation and aftercare.
Below, we have outlined each of these stages to offer you a greater understanding of what your treatment programme may consist of. Please keep in mind that the treatment provided within each stage will differ based on your personal needs.
Drug and Alcohol Detoxification
Detoxification is the first stage of treatment that you will encounter as you embark on your journey to a substance-free life. This stage of treatment will see you withdraw from the substance that you have become addicted to.
Detoxification may cause you to feel slightly uncomfortable, you may even feel unwell. However, this is entirely normal as your body begins to withdraw, and toxins are removed from your system.
Drug and Alcohol Rehabilitation
Having successfully withdrawn and detoxed from a substance, you will be welcomed to commence the rehabilitation stage of your treatment programme. Rehabilitation will see you regularly participate in one-to-one and group therapy sessions.
One-to-one therapy sessions will provide you with an outlet to discuss how your addiction has impaired your life. They will further ensure that you develop a wealth of coping strategies to mitigate the chance of relapse.
Group therapy sessions will encourage you to share your experiences with your peers. You will also have the opportunity to listen to how addictions have impaired the lives of others.
Drug and Alcohol Aftercare
As you overcome your addiction and prepare to leave rehab, the final stage in your recovery will consist of aftercare.
Many rehabs provide 12-months of free aftercare support to ensure that those in recovery have the chance to take advantage of therapy, support groups and advice as they return to their everyday lives.
How Our Referral Services Can Support You
We take the stress and pressure of finding a rehab from your shoulders, giving you more time to come to terms with your addiction and prepare yourself for entering rehab.
When you decide that you are ready to refer yourself to a rehab in Windsor, all you need to do is pick up the phone and give us a call. Our admissions team will be on hand to listen to your struggles with substances and answer any questions you have.
They will also ask you a couple of questions to help determine the treatment that you may need. Although discussing your addiction and answering our questions may seem nerve-wracking, please do not let this put you off of seeking help.
With an understanding of your addiction, our team will then source a suitable drug and alcohol in Windsor for you and refer you for treatment. You will then be required to enter the rehab selected on an appropriate day to start your treatment.
Contact Us Today
If you are ready to leave your addiction firmly in your past and live a happier and healthier life, please do not hesitate to contact us today.
Latest News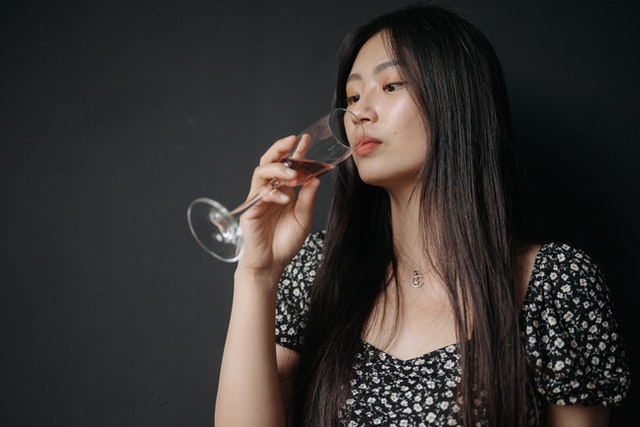 Alcoholism is one of the most harmful and impactful addiction diagnoses here in the UK. It's driven by the consumption and support
What We Offer
Free Telephone Assessment
This is done to assess what sort of help is needed so we can recommend an addiction treatment service that can provide the best help possible.
All calls are strictly confidential and are carried out by a trained healthcare professional.
No obligation recommendations are made after a full assessment of yourself or loved ones situation is fully made.
Recommendations include specialist addiction treatment programmes in CQC regulated facilities based throughout the UK.
If you are unable to afford private treatment then public healthcare and charities would also be recommended to you.
How We Can Support You
We have a large number of helpful services available to help give you the best possible support when it comes to dealing with addiction.
Just some of the services we can offer includes:
Free confidential telephone assessment
Recommending CQC regulated residential addiction treatment providers
Arranging for an intervention, if needed
Insights into how different therapies and evidence based treatments work
How detoxification works and what is the most safest option
What type of rehab and detox programmes would be best suited for yourself or loved one
Recommendations of the best providers in your area
Why Choose Us?
We can help take the stress out of finding an addiction treatment provider by recommending only the best options available that fully suits your criteria.
The help and advice we can provide includes making sure that your journey towards recovery is one that can definitely be achieved.
Taking the step towards recovery can be incredibly tough but we are here to put your concerns at ease by giving you insights into the safety of undertaking residential addiction treatment and how it can put you on the path towards long lasting recovery from addiction.
Our team of advisors have extensive experience and knowledge about the subject of addiction and the treatment provided so if you have any questions then they will be more than happy to help.
Get started today by calling our friendly team today on 0800 012 6088.
How We Help
Finding the right treatment for your addiction can be difficult this is why we have created a service which takes the stress away which can be a massive relief when dealing with an addiction.
Self Referrals
Suffering with an addiction and being alone can be a horrific scenario for many. Whether you have a drug or alcohol addiction, we're here to help. Help Yourself
Family Referrals
Do you have concerns that a loved one may be affected by substance misuse? Have you spotted any signs and symptoms of a drug and alcohol… Help a Relative
Friend Referrals
Are you worried that a friend's alcohol or drug consumption has become out of control? For many individuals, substance abuse starts unintentionally… Help a Friend