Sadly, the idea of accepting support for addiction and mental health issues is seen as weak, which is therefore avoided by many.
This outlook has been developed and secured through the stigmatisation of such conditions, which has made it extremely challenging for sufferers to warm to drug and alcohol rehabilitation.
Bromsgrove
Here at Addiction Advocates, we're passionate about changing this outlook, with the intentions to showcase the bravery and strength of accepting our support and the support of our affiliated rehab clinics.
If you currently feel weak, if you currently feel anxious, or if you currently feel judged, we encourage you to reach out, share your worries and work with our team with the capability to see rehab in a different light.
Rehab isn't for the weak. It's here for those who hope to change their lives around, by sustainably detaching from drugs and alcohol, and the potential recovery of mental health issues.
It's here to offer strength, to offer empowerment and to offer motivation through the long-term addiction recovery journey. You can change yours by visiting a drug and alcohol rehab in Bromsgrove through our services.
How can you help me with my addiction?
At Addiction Advocates, we stand as rehab referral specialists, offering both emotional and admission support. Our services carry many benefits linked to easing your awareness of rehab, your acceptance of rehab and your rehab experience.
We start the process by getting to know you, by understanding your attachment to drugs and alcohol, and by prioritising your needs. This step is important to provide insight, secure suitability, and ensure that our referrals are sound and reliable.
From here, in tandem with offering emotional support and pre-rehab planning tips, we're equipped to search through our affiliation of CQC standard rehab clinics, to find the right one for your needs. Offering reassurance, confidence and security, our help can set you up for an efficient and personal experience of rehab.
At this moment we can assess the suitability of selecting a drug and alcohol rehab in Bromsgrove. Within such steps, we can direct you in the right way if localised recovery isn't for you, or if it is, we can push ahead with pre-admission arrangements, to ease your transition.
Ultimately, we stand as a helping hand, to increase your awareness of rehab as a necessary step, and to ensure that such a step is proactive, safe and personal for you.
Can you secure my admission into a drug and alcohol rehab in Bromsgrove?
Yes, as we've highlighted above, we work with you to form and promote the most effective rehab programme accessible to you. Once we've found an appropriate drug and alcohol rehab in Bromsgrove, or alternatively a further treatment centre from our affiliation, the next step will be to secure your admission.
We appreciate how daunting and overwhelming this step can be alone, where security can feel limited. We understand the necessity of urgency, privacy and confidentiality throughout the rehab admission process. You can expect these standards by using our services, to activate your drug and alcohol rehab admission.
Is it weak to accept support?
Accepting support is the opposite of weak. It's understandable why you may feel this way, down to the ingrained stigma of addiction and mental health issues. We appreciate why you may be finding it hard to let down your barriers. However, sourcing and accepting support is in fact a sign of strength, passion and of commitment to change.
You will not be defined as weak through our services or of those via our affiliated rehab clinics. You will be surrounded by positivity, empowerment and motivation to provide a recovery was driven and safe environment.
It is important to consider your surroundings and relationships right now, along with your exposure to such negativity, as both can impact your acceptance of rehab.
Prior to your admission, we will help you with your mindset to ensure that you're prepared and ready for drug and alcohol rehabilitation.
Why am I struggling to open up about my drug and alcohol problems?
Opening up about drug and alcohol problems is one of the biggest obstacles experienced by recovering addicts. The causation of addiction is commonly a sensitive and personal issue, which for many can be difficult to revisit and expose.
While you may be struggling, it is important that you do take small steps to release your barriers. Emotional intervention, support and management are key steps of rehab that must be visited to detach from drugs and alcohol on psychological levels.
Therapy will be advocated to work on your outlooks, your coping strategies and your mental state. With this in mind, starting today, slowly opening up to loved ones or our team will be beneficial.
Please remember that our services are confidential and compassionate, where you'll be treated with respect and discretion throughout your rehab admission.
Will therapy help me mentally and emotionally?
Most definitely. By visiting a drug and alcohol rehab in Bromsgrove, you will be encouraged to complete a range of therapy sessions, formatted in different ways to activate release and rebuild. You'll complete the likes of cognitive behavioural therapy, family therapy, group therapy and stress management to tap into and strengthen your mental and emotional wellbeing.
As we've shared above, it can be tough to open up and trust strangers with your sensitive details. Yet, as an ingrained step of rehab, it is important that you can see the value of therapy, as an essential addiction treatment, paired with drug and alcohol detoxification.
Your mental health, emotions and outlooks can aggravate your addiction, can improve your recovery changes, and can dictate your future. By visiting a drug and alcohol rehab in Bromsgrove, you'll have the chance to work on your outlooks and emotions, to react positively, rather than via drug and alcohol abuse. You can control your future and long-term recovery capabilities by finding the strength to open up.
Our team at Addiction Advocates will be here to support you and to provide an emotional crutch while you prepare for rehab. Reach out today with full assurance of privacy.
Latest News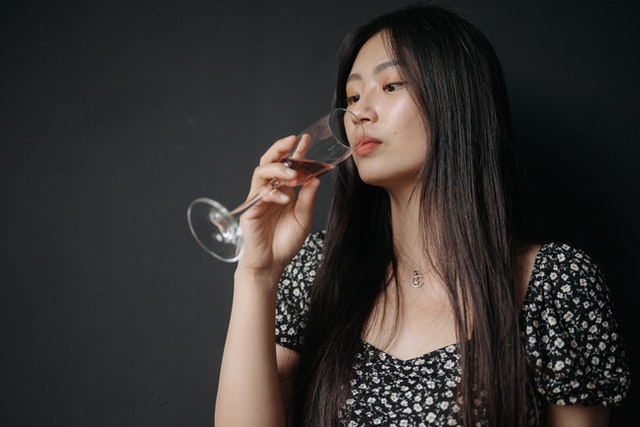 Alcoholism is one of the most harmful and impactful addiction diagnoses here in the UK. It's driven by the consumption and support
What We Offer
Free Telephone Assessment
This is done to assess what sort of help is needed so we can recommend an addiction treatment service that can provide the best help possible.
All calls are strictly confidential and are carried out by a trained healthcare professional.
No obligation recommendations are made after a full assessment of yourself or loved ones situation is fully made.
Recommendations include specialist addiction treatment programmes in CQC regulated facilities based throughout the UK.
If you are unable to afford private treatment then public healthcare and charities would also be recommended to you.
How We Can Support You
We have a large number of helpful services available to help give you the best possible support when it comes to dealing with addiction.
Just some of the services we can offer includes:
Free confidential telephone assessment
Recommending CQC regulated residential addiction treatment providers
Arranging for an intervention, if needed
Insights into how different therapies and evidence based treatments work
How detoxification works and what is the most safest option
What type of rehab and detox programmes would be best suited for yourself or loved one
Recommendations of the best providers in your area
Why Choose Us?
We can help take the stress out of finding an addiction treatment provider by recommending only the best options available that fully suits your criteria.
The help and advice we can provide includes making sure that your journey towards recovery is one that can definitely be achieved.
Taking the step towards recovery can be incredibly tough but we are here to put your concerns at ease by giving you insights into the safety of undertaking residential addiction treatment and how it can put you on the path towards long lasting recovery from addiction.
Our team of advisors have extensive experience and knowledge about the subject of addiction and the treatment provided so if you have any questions then they will be more than happy to help.
Get started today by calling our friendly team today on 0800 012 6088.
How We Help
Finding the right treatment for your addiction can be difficult this is why we have created a service which takes the stress away which can be a massive relief when dealing with an addiction.
Self Referrals
Suffering with an addiction and being alone can be a horrific scenario for many. Whether you have a drug or alcohol addiction, we're here to help. Help Yourself
Family Referrals
Do you have concerns that a loved one may be affected by substance misuse? Have you spotted any signs and symptoms of a drug and alcohol… Help a Relative
Friend Referrals
Are you worried that a friend's alcohol or drug consumption has become out of control? For many individuals, substance abuse starts unintentionally… Help a Friend