Fentanyl Addiction Treatment & Rehab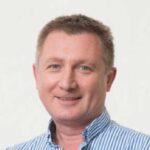 Updated on 14/03/2023
Medically reviewed by
Dr Alexander Lapa (Psychiatrist)
Fentanyl is a potent and synthetic opioid. Up to 50 times stronger than heroin, Fentanyl is highly addictive and is often used as a replacement for painkillers such as morphine.
Illegal street drugs and heroin are often laced with Fentanyl, making the risk of overdose high. Unfortunately, Fentanyl is responsible for many drug-related deaths in the UK, but it's an epidemic in America.
Fentanyl is used in patches, tablets, injections, sprays, and lozenges and is prescribed by doctors but increasingly sold illegally.

Get Treatment Advice Now
Speak to an expert
To get in touch with an expert, call or message us using the contact details provided below. Alternatively, you can complete our online enquiry form, and we will get straight back to you.
Why is Fentanyl Addictive?
All opioids are addictive, but Fentanyl is much stronger than heroin and morphine, making it a risky choice. Opioids target brain receptors and work by swapping the feeling of pain with one of euphoria. The brain starts to crave the 'high' that Fentanyl gives it, leading users to take more before becoming addicted.
As it's such an effective painkiller, chronic pain sufferers often continue to use Fentanyl without realising how addictive it is.
Signs of Fentanyl Addiction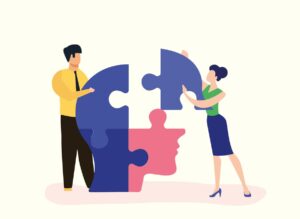 Signs and symptoms of addiction vary; some addicts hide their addiction well, with few or no people knowing. For others, addiction is more challenging to hide, affecting behaviours and physical appearance.
If you suspect that someone you know is addicted, here are some obvious physical signs to look out for:
Looking generally unwell, unkept and run down
Dull hair and pale skin
Weight loss or gain
Small pupils or sunken eyes
Flu-like symptoms such as a cough or cold
Mouth ulcers and sores
Swelling in ankles, feet and hands
Symptoms of Fentanyl Addiction
If you're struggling with addiction, you'll likely experience many physical side effects and struggles with your mental health. Common symptoms include:
Irregular heartbeat and breathing difficulties
Constipation
Tingling in hands and feet
A pounding noise in the ears
Upset stomach, chest pain or chest tightness
Blurred vision
Confusion, mood changes or feeling anxious
Loss of appetite
Dry mouth
Fainting
Fentanyl addiction can lead to rapid mental health decline, particularly if you are already struggling to manage a pre-existing condition.
Regular users experience increased anxiety, depression, paranoia and anger, sometimes leading to bipolar disorder, schizophrenia, hallucinations and self-harm.
Fentanyl Drug Detox and Withdrawal Process
In most cases, a stay in private drug and alcohol rehab involves a drug detox. Drug detox is essential, as it gets drugs out of your system and prepares you for therapy and healing. Detox usually lasts a week, and it'll be one of the first things you do when you arrive.
We won't deny it: detoxing from any drug is difficult, but you won't be alone. You'll be in the care of medically trained doctors, psychologists and addiction nurses who will ensure you're comfortable. Your mental and physical health will temporarily decline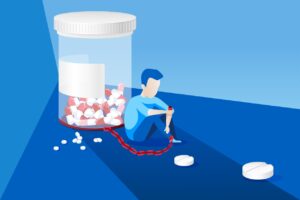 during a drug detox – this is all part of the withdrawal process. Your body will crave Fentanyl, so you'll experience unpleasant side effects when you withdraw.
During detox, you'll be looked after by specialist addiction staff. They may prescribe temporary medication to help ease withdrawal symptoms and cravings, reducing your dose over time.
How Private Rehab Treats Drug Addiction
When drug addiction starts to take over people's lives, it's time to enter drug rehab. Sometimes addicts refer to themselves, but most often, friends and family intervene and get the ball rolling. Drug addicts are often reluctant to start recovery as they can't imagine life without drugs. Some are embarrassed and think they can break their addiction without professional help when this is what they need the most.
Addicts often feel broken when they arrive at a rehab clinic, with declining health, finances and relationships making everyday tasks a struggle. Private drug rehab helps people beat their addiction through intensive therapies that focus on healing the mind and body.
Private rehab clinics focus on tailored addiction plans and look at individual cases rather than using a blanket approach.
Rehab lasts anything from 28 days to three months, and determining how long you'll stay depends on lots of factors:
The length and intensity of your addiction. Have you been abusing Fentanyl for years, or is it a recent habit? How much do you take a day, and how do you use it?
Do you need help intensive help with your mental health, or is it more about repairing your body?
Financial considerations. Can you fully fund your stay, or do you need friends and family to help you? Is work paying?
Family and work commitments. Can you take time off work? What about family responsibilities?
Addiction Support And Counselling
Rehab transforms lives and helps people break free from destructive behaviours. As a rehab patient, you'll be expected to attend daily counselling in the form of individual or group therapy. Led by experienced psychologists, counselling sessions, such as CBT (cognitive behavioural therapy), look into the reasons behind addictive behaviours and give patients strategies and tools to help them avoid abusing drugs in the future.
Some patients are daunted about group therapy, but it's a safe and non-judgmental space, and sharing experiences and being around others on the same recovery journey is hugely beneficial.
Patients learn coping strategies and feel a sense of relief when they share addiction stories.
We offer free aftercare for up to a year when you leave rehab. You can access support groups and family therapy near you, a 24-hour dedicated helpline and a host of other resources to help you live a drug-free life.
Get Help For Fentanyl Addiction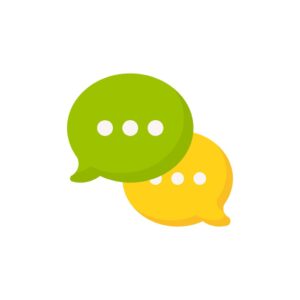 If you're ready to start tackling a Fentanyl addiction or want to chat things through, our Addiction Advocates admissions team is available 24/7 to answer your questions. When you call us, the staff will ask you a few questions so they can suggest a suitable treatment plan.
Make sure you give honest answers, and don't be embarrassed – our team have worked in the addiction field for years, and some even have direct experience of addiction.
Our phone line is open round the clock, so why not call us on 0800 012 6088. If you'd like us to call you back, just text HELP to 83222.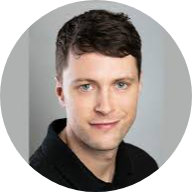 What do our previous clients think?
Really enjoyed my time at Asana lodge. Staff are great and most have previous experience of the afflictions that affect all the clients, so they can relate to the situation you are in. I feel ready now to tackle the outside world with all the skills I have learnt.
Thank you to all the staff at asana lodge from management to the cleaners, everyone made me feel so welcome and really went above and beyond to help me in my recovery. highly recommend anyone seeking help with addiction depression and anxiety to go to asana lodge and heal your mind body and soul.
Everyone at Cassiobury court have been very supportive with my recovery and I have learnt a lot over the past 14 days. I am taking away some good tools to help me with my addiction. I look forward to seeing the piers at the aftercare service.
I came to you desperate, feeling so depressed and anxious. I left feeling hopeful and grateful and excited about life. I can't believe the change in just 28 days.
Latest News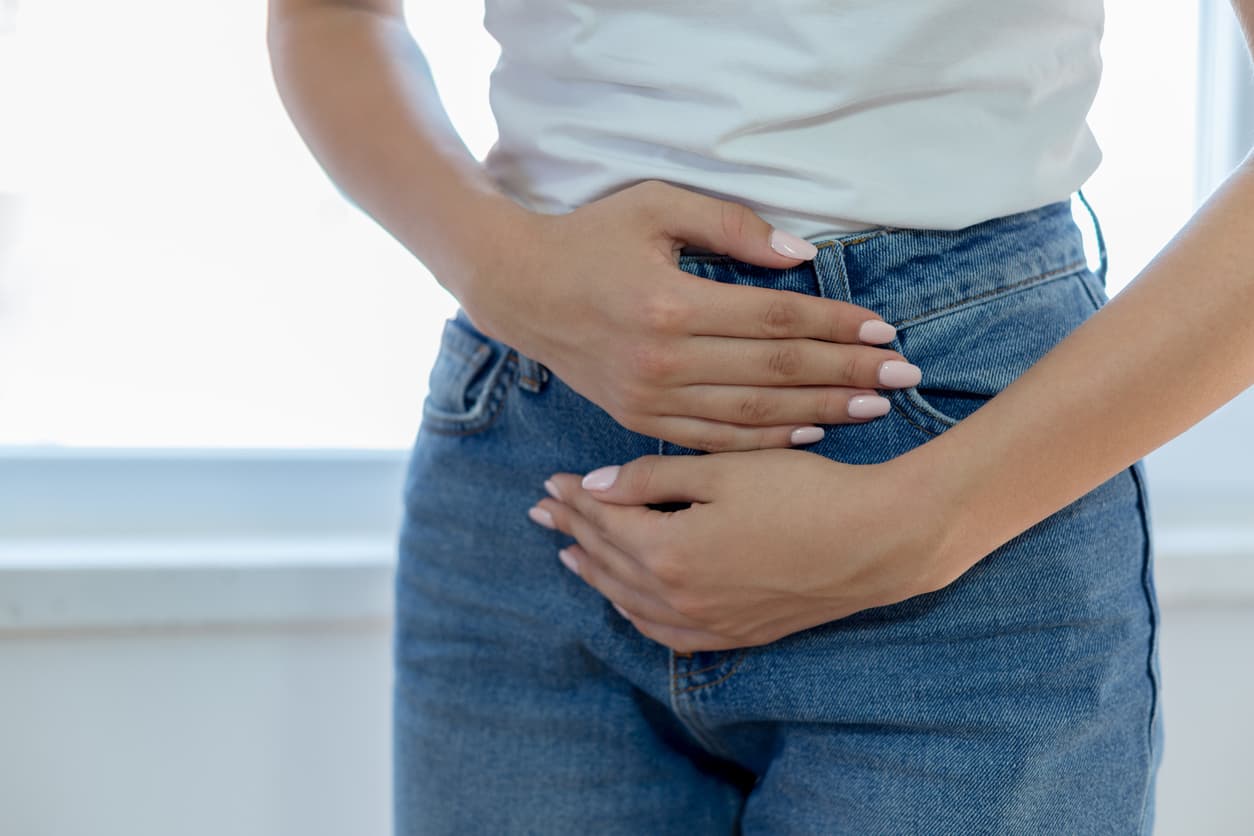 Beer is a popular beverage that people of all ages enjoy. However, many people have also noticed that beer makes
How We Help
Finding the right treatment for your addiction can be difficult this is why we have created a service which takes the stress away which can be a massive relief when dealing with an addiction.
Self Referrals
Suffering with an addiction and being alone can be a horrific scenario for many. Whether you have a drug or alcohol addiction, we're here to help.
Family Referrals
Do you have concerns that a loved one may be affected by substance misuse? Have you spotted any signs and symptoms of a drug and alcohol…
Friend Referrals
Are you worried that a friend's alcohol or drug consumption has become out of control? For many individuals, substance abuse starts unintentionally…