Ambien Addiction Treatment & Rehab
Updated on 19/01/2023
Medically reviewed by
Dr Alexander Lapa (Psychiatrist)
Ambien, or Zolpidem as it is otherwise referred to, is a sleeping pill that helps many adults overcome sleep problems such as insomnia. Prescribed by medical professionals, Ambien is only usually administered for a short period.
However, due to the side effects associated with Ambien, an increase in the number of people developing an Ambien dependency has been noted. If you have reason to believe that you are dependent on Ambien, you must seek professional help at rehab for Ambien addiction.
Likewise, if you are concerned that a loved one has become dependent on Ambien, you must understand the available Ambien addiction treatment and rehab options.
To help you understand Ambien addictions, treatment & rehab, we have provided a wealth of information for you to review below. However, we would encourage you to contact us directly to ensure that personalised advice and guidance can be provided.
Get Treatment Advice Now
Speak to an expert
To get in touch with an expert, call or message us using the contact details provided below. Alternatively, you can complete our online enquiry form, and we will get straight back to you.
References
[1] in serious cases memory loss and hallucinations - https://www.nhs.uk/medicines/zolpidem/
[2] Ambien is only typically prescribed for up to four weeks - https://www.nhs.uk/medicines/zolpidem/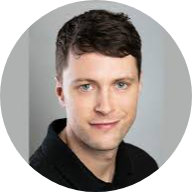 What do our previous clients think?
Really enjoyed my time at Asana lodge. Staff are great and most have previous experience of the afflictions that affect all the clients, so they can relate to the situation you are in. I feel ready now to tackle the outside world with all the skills I have learnt.
Thank you to all the staff at asana lodge from management to the cleaners, everyone made me feel so welcome and really went above and beyond to help me in my recovery. highly recommend anyone seeking help with addiction depression and anxiety to go to asana lodge and heal your mind body and soul.
Everyone at Cassiobury court have been very supportive with my recovery and I have learnt a lot over the past 14 days. I am taking away some good tools to help me with my addiction. I look forward to seeing the piers at the aftercare service.
I came to you desperate, feeling so depressed and anxious. I left feeling hopeful and grateful and excited about life. I can't believe the change in just 28 days.
Latest News
When most people think of drug addiction, they probably picture illegal drugs such as cocaine or heroin. Medicines including painkillers
How We Help
Finding the right treatment for your addiction can be difficult this is why we have created a service which takes the stress away which can be a massive relief when dealing with an addiction.
Self Referrals
Suffering with an addiction and being alone can be a horrific scenario for many. Whether you have a drug or alcohol addiction, we're here to help.
Family Referrals
Do you have concerns that a loved one may be affected by substance misuse? Have you spotted any signs and symptoms of a drug and alcohol…
Friend Referrals
Are you worried that a friend's alcohol or drug consumption has become out of control? For many individuals, substance abuse starts unintentionally…