Self Referrals
Updated on 28/10/2022
Medically reviewed by
Dr Alexander Lapa (Psychiatrist)
Opting for a lone experience of addiction is very likely. Many individuals abusing addictive substances will try to cope independently, along with personal recovery attempts. Although it is understandably an easier choice, any degree of addiction shouldn't be dealt with alone.
Through our self-referrals here at Addiction Advocates, we can help you through the initial stages of recovery. You'll be set up for a proactive and positive road to addiction rehabilitation by opting for professional support.
Although taking this initial step may feel challenging, you'll benefit greatly through our self-referrals. The value you'll experience will outweigh the initial tests of acknowledging your problem with drugs and/or alcohol.
Get Treatment Advice Now
Speak to an expert
To get in touch with an expert, call or message us using the contact details provided below. Alternatively, you can complete our online enquiry form, and we will get straight back to you.
Why consider self-referrals into rehab?
Hiding your side effects from addiction can be dangerous. Closing the door on personal and professional support can hinder your recovery chances. Attempting to deal with the side effects of addiction self-sufficiently is exhausting.
Through our self-referrals, you can experience support throughout every step of your addiction recovery journey. From acknowledging your drug and alcohol addiction and sharing your experiences with others to finding a suitable rehab facility to reside in, great value is awaiting through our self-referrals.
By shunning away from the opportunities of self-referrals into rehab, your consumption will likely worsen. You'll find it challenging to mask your reality from others while also giving in to your physical and psychological cravings.
Attempting to work through the ongoing mental battle between future consumption and rehabilitation opportunities can be mentally draining. Through our self-referrals, you can receive immediate guidance, helping the rehabilitation contender win.
How we can help you here at Addiction Advocates
Through our self-referrals, we can help you by:
Listening to your experiences with drugs and alcohol while also considering your addiction recovery goals.
Considering your budget and requirements for self-referrals into rehab.
Recommending the most effective next steps to move you towards your addiction recovery goals.
Providing self-referrals to the most suitable rehab facilities.
Recommending recovery driven treatment options and the highest quality of care.
Answering any questions or concerns you may have about self-referrals and the rehab process.
Guiding you throughout your selection, along with your initial steps of rehab.
Offering support for both you and your family members through this challenging time.
Understandably, self-referrals can feel like a daunting step to take. However, by acknowledging your problems with drugs and alcohol, with the help of recovery specialists, you'll be left in safe hands. Through our self-referrals, you'll have access to our immediate support, covering the initial recovery process while having the reassurance that you're completing the most effective route to addiction recovery.
If you have any questions regarding self-referrals or general rehab concerns, feel free to contact our team at Addiction Advocates. We are here to guide, motivate and care through rehab self-referrals.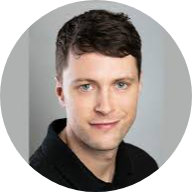 What do our previous clients think?
Really enjoyed my time at Asana lodge. Staff are great and most have previous experience of the afflictions that affect all the clients, so they can relate to the situation you are in. I feel ready now to tackle the outside world with all the skills I have learnt.
Thank you to all the staff at asana lodge from management to the cleaners, everyone made me feel so welcome and really went above and beyond to help me in my recovery. highly recommend anyone seeking help with addiction depression and anxiety to go to asana lodge and heal your mind body and soul.
Everyone at Cassiobury court have been very supportive with my recovery and I have learnt a lot over the past 14 days. I am taking away some good tools to help me with my addiction. I look forward to seeing the piers at the aftercare service.
I came to you desperate, feeling so depressed and anxious. I left feeling hopeful and grateful and excited about life. I can't believe the change in just 28 days.
Latest News
How does Narcotics Anonymous work? It's our team question we receive frequently from those looking for additional support. In this article,
How We Help
Finding the right treatment for your addiction can be difficult this is why we have created a service which takes the stress away which can be a massive relief when dealing with an addiction.
Self Referrals
Suffering with an addiction and being alone can be a horrific scenario for many. Whether you have a drug or alcohol addiction, we're here to help.
Family Referrals
Do you have concerns that a loved one may be affected by substance misuse? Have you spotted any signs and symptoms of a drug and alcohol…
Friend Referrals
Are you worried that a friend's alcohol or drug consumption has become out of control? For many individuals, substance abuse starts unintentionally…