If you're hoping to complete a detox programme, but have low awareness of what to expect, this is the ideal time to gain greater insight into the benefits and processes of drug and alcohol detoxification.
Maybe you're unaware of whether you need to complete a comprehensive rehab programme; again, this will be the time to gain awareness.
Or maybe you're hoping to learn what to expect from visiting a drug and alcohol rehab in Chelsea and Kensington; again, now is the time to do your research.
Chelsea and Kensington
At Addiction Advocates, we are here for you, armed with information, with realism, with experience and with guidance around drug and alcohol rehabilitation. Standing as rehab referral specialists, we know what it takes to excel through rehab, in which preparation and awareness are very important.
You can boost your awareness around every aspect of rehab, with our guidance, helping you warm to the idea of addiction treatment, of detoxification, of residential rehab and of long-term recovery.
In tandem, we can make all arrangements for you, from finding the most fitting rehab in the Chelsea and Kensington borough, along with planning your admission.
Learn more about your up-and-coming encounter with drug and alcohol rehabilitation by reading our below Q&A, or alternatively reach out with your questions. Now, the moment you feel gravitated towards addiction recovery, is the time to boost your awareness.
What should I expect from a drug and alcohol detox programme?
A drug and alcohol detox programme is a necessary step within the addiction recovery process. It is a step which motivates physical withdrawal from addictive substances, by removing toxins from the body.
Over time, there's a strong likelihood that an excessive quantity of drugs and alcohol will be present in the body. Through its presence, it can be very difficult for an individual to detach themselves from the effects of substance abuse. With this in mind, a detox programme must be completed to remove all remaining traces.
You should expect a medically recommended and safe detox process via a drug and alcohol rehab in Chelsea and Kensington. This is one key benefit of opting for professional help, by knowing that your withdrawal will be controlled and slow, while impactful when considering your addiction recovery journey.
We must highlight the likelihood of withdrawal symptoms, which present themselves as a form of shock. As tolerances are reduced, it's understandable to see why a variety of physical and psychological withdrawal symptoms present themselves.
Those symptoms will be the hardest part of detoxification, which can luckily be controlled and observed through drug and alcohol rehab.
Will I need to complete a comprehensive rehab programme?
If you're suffering from substance abuse, where independent physical links to drugs and alcohol are present, there's a likelihood that a detox programme will be enough to suppress cravings.
However, all depending on your response to detoxification, and whether emotional causation is present, you may require further intervention.
If you're however suffering from a drug and alcohol addiction, where both physical and psychological links are present, yes, completing a comprehensive rehab programme will be mandatory.
This is down to the fact that drugs and alcohol impact both the body and brain. Significant adaptations are commonly the end result of drug and alcohol abuse.
A range of addiction treatment options must therefore be completed to revert those changes, while also working on relapse prevention.
A comprehensive rehab programme is much more than a tool to promote withdrawal and repair. It acts as an all-round motivator for a greater quality of life, helping you sustain sober living back in the borough of Chelsea and Kensington.
Can I visit a drug and alcohol rehab in Chelsea and Kensington?
Yes, if you're hoping to visit a drug and alcohol rehab in Chelsea and Kensington, this is doable. Yet, before you set your sights firmly on remaining local, it is important that we firstly complete an assessment of your drug and alcohol addiction, along with your personal experiences around substance abuse.
This will then guide the way on whether remaining locally will benefit your long-term recovery prospects.
If a Chelsea and Kensington located rehab clinic will work for you, we can commence your admission process, soon helping you access addiction treatment services, emotional support, and life-changing tools to not only promote sobriety, but a better life.
How long will it be before I can go back to normal life?
Post-rehab, life will change. Unfortunately, reverting to your old norm will be discouraged, as here's where drug and alcohol cravings reside. While this may be difficult to digest, post-rehab, you will need to make some changes to your lifestyle in order to remain sober.
This is part and parcel of recovering from addiction, where normalising a sustainable approach to remain drug and alcohol-free is required. This is doable by making changes to your health, your outlook, your relationships, your environments and your actions. Through change, you'll soon have a new normal life where you can continue to thrive.
If you're currently stuck in the idea of reverting back to substance abuse, visiting a drug and alcohol rehab in Chelsea and Kensington will do you the world of good.
What is a relapse, and am I at risk?
After completing a rehab programme, there's a strong chance that you'll return home, ready and confident to pursue sober living. However, through this vast change, there are risks of relapse.
A relapse is where the improvements that you have made can revert slightly. For some, a relapse will show itself emotionally. For others, it can advance to physical drug and alcohol consumption.
We must add that relapse risks are common within the first few months of recovery, as you climatise to your new normal.
While relapse may feel like a failure, it is in fact a sign that greater guidance and structure is required, offering growth opportunities, away from drugs and alcohol.
If you do experience a relapse, there are proactive ways to work through it, available through rehab and through aftercare services.
By boosting your awareness, you'll naturally feel a greater connection to drug and alcohol rehab. This is the aim, to help you benefit from the value of rehab from the offset. Boost yours with our guidance at Addiction Advocates.
Latest News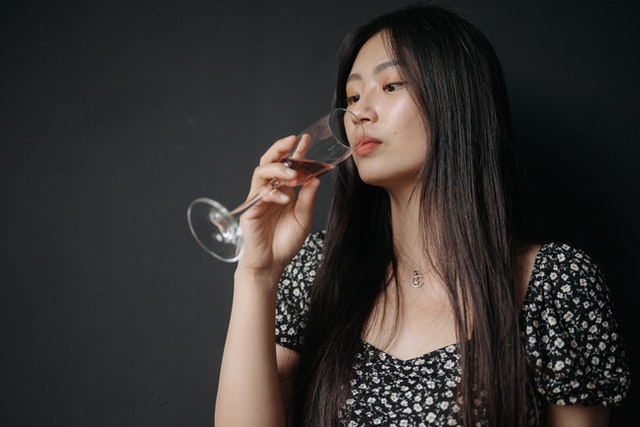 Alcoholism is one of the most harmful and impactful addiction diagnoses here in the UK. It's driven by the consumption and support
What We Offer
Free Telephone Assessment
This is done to assess what sort of help is needed so we can recommend an addiction treatment service that can provide the best help possible.
All calls are strictly confidential and are carried out by a trained healthcare professional.
No obligation recommendations are made after a full assessment of yourself or loved ones situation is fully made.
Recommendations include specialist addiction treatment programmes in CQC regulated facilities based throughout the UK.
If you are unable to afford private treatment then public healthcare and charities would also be recommended to you.
How We Can Support You
We have a large number of helpful services available to help give you the best possible support when it comes to dealing with addiction.
Just some of the services we can offer includes:
Free confidential telephone assessment
Recommending CQC regulated residential addiction treatment providers
Arranging for an intervention, if needed
Insights into how different therapies and evidence based treatments work
How detoxification works and what is the most safest option
What type of rehab and detox programmes would be best suited for yourself or loved one
Recommendations of the best providers in your area
Why Choose Us?
We can help take the stress out of finding an addiction treatment provider by recommending only the best options available that fully suits your criteria.
The help and advice we can provide includes making sure that your journey towards recovery is one that can definitely be achieved.
Taking the step towards recovery can be incredibly tough but we are here to put your concerns at ease by giving you insights into the safety of undertaking residential addiction treatment and how it can put you on the path towards long lasting recovery from addiction.
Our team of advisors have extensive experience and knowledge about the subject of addiction and the treatment provided so if you have any questions then they will be more than happy to help.
Get started today by calling our friendly team today on 0800 012 6088.
How We Help
Finding the right treatment for your addiction can be difficult this is why we have created a service which takes the stress away which can be a massive relief when dealing with an addiction.
Self Referrals
Suffering with an addiction and being alone can be a horrific scenario for many. Whether you have a drug or alcohol addiction, we're here to help. Help Yourself
Family Referrals
Do you have concerns that a loved one may be affected by substance misuse? Have you spotted any signs and symptoms of a drug and alcohol… Help a Relative
Friend Referrals
Are you worried that a friend's alcohol or drug consumption has become out of control? For many individuals, substance abuse starts unintentionally… Help a Friend