There are more people suffering from a drug and alcohol addiction than ever before. Kettering and the surrounding areas are not immune from this increase in addiction levels.
Kettering
Most people are unaware that addiction is an increasing problem in society and there's a concerning lack of public understanding of the issues at hand about drug or alcohol addiction.
It has become too easy to hide an addiction in our country. And we don't want people to shy away from their issues. Addiction Advocates are here to help you to confront your problem.
We can show you how to live your life free from the vice like grip of a drug or alcohol addiction and can put you on the path to a long-term recovery.
Please call us today on 0800 012 6088 or text help to 83222 and we can have a no obligation discussion about your addiction and how we can help you to move forwards.
A summary of addiction
For someone who doesn't suffer from an addiction, it can be difficult to understand how and why people become addicted to drugs or alcohol in the first place. How can someone continue to use substances that they know are harmful? Unfortunately, when an addiction takes hold, logic and reason quickly disappear to be replaced by insatiable urges for more drugs or alcohol.
An extremely complex mental health condition, addiction is an illness that requires medical diagnosis. It leaves its victims feeling lost, and unable to find help.
One of the biggest indicators that someone is suffering from an addiction is that an addict knows how much drugs or alcohol is damaging them, but they still can't help themselves in looking for their next hit of drugs or next alcoholic drink.
Sadly, the development of an addiction is all too easy. Substance abuse combines with mental health issues and for certain kinds of people, the long-term results are often horrible. Substance abuse, particularly of alcohol, can begin from highly normal social situations.
Socialising in the United Kingdom regularly involves people drinking alcohol and people drink and take drugs, legal or otherwise, to derive pleasure.
Most people are happy enough to "try anything once" but other people will continue to drink to excess and experiment with drugs to the detriment of their health.
Something that begins as a short lived "high" may quickly spiral out of control. It's a scary fact that some drugs are immediately addictive. Most who try a drug for the first time are not prepared for this, or the negative results of their experimentation.
Addiction can begin with something as small as peer pressure and it can also form as someone attempts to suppress troubling, negative emotions that are caused by mental health conditions or troubles at home as examples.
The role of the brain
There is still a lot for us to understand about the human brain – it's a powerful organ that still holds mysteries to scientists. It is in fact so powerful, it can completely take control of someone suffering from an addiction.
The brain will recognise substances that give it, and your body, good feelings. It quickly understands what constitutes as a reward and over a period of time, substances that feel good initially will soon change the chemical makeup of the brain.
Instead of associating short-lived pleasure to substances, the brain will instead emit strong signals to keep taking drugs or alcohol.
Rehab with Addiction Advocates
With local charity solutions and the NHS having long waiting lists, Addiction Advocates can help you to overcome your addiction right away.
With a 28-day commitment to a treatment program in our residential rehab centre, we will be able to diagnose you with an addiction and identify the best way forward for your recovery.
After an initial consultation via the telephone, we will arrange for you to check in to our state-of-the-art rehab centre and introduce you to your key workers. You will also have a comprehensive physical and psychological assessment.
Your addiction treatment will begin with a course of detox. The time you spend in the detox clinic is an essential part of ridding yourself of the influence of drugs and alcohol for good.
Your detox will undoubtedly be a difficult period of your treatment. As the presence of drugs or alcohol is removed from your system, your body will display a series of withdrawal symptoms. These can range from uncomfortable to dangerous, and we'll be able to help you with a medically assisted detox if required.
Drug and alcohol rehabilitation
When your detox has been completed, you'll be able to take part in therapy sessions. Your treatment program will be created with you as an individual in mind and will be tailored to your recovery goals.
You will be able to undergo individual therapy sessions, such as Cognitive Behavioural Therapy (CBT) and group sessions. These sessions are an opportunity for us to treat any underlying mental health conditions that may have sparked your addiction in the first instance.
Group therapy also gives you the opportunity to share your experience with other recovering addicts and learn from theirs. This positive peer pressure motivates you to stick at your recovery during the difficult periods you'll endure.
When you leave our care, we'll draw up a secondary care program that will aid your ongoing, long-term recovery in the trying year after your rehab treatment.
We'll provide you with access to our highly trained staff and put you in touch with local support groups.
Addiction Advocates have room to help without delay
There's no wait for a space with Addiction Advocates, we can provide you with treatment options without delay. So if you have concerns about whether or not you are experiencing an addiction, or are perhaps concerned about the behaviour of a loved one, then please reach out to Addiction Advocates today.
We understand it's a difficult call and a difficult conversation, but it could genuinely change your life for the better.
If you're looking for drug and alcohol rehab near you in Kettering please call us today on 0800 012 6088 or text help to 83222 for immediate assistance.
Latest News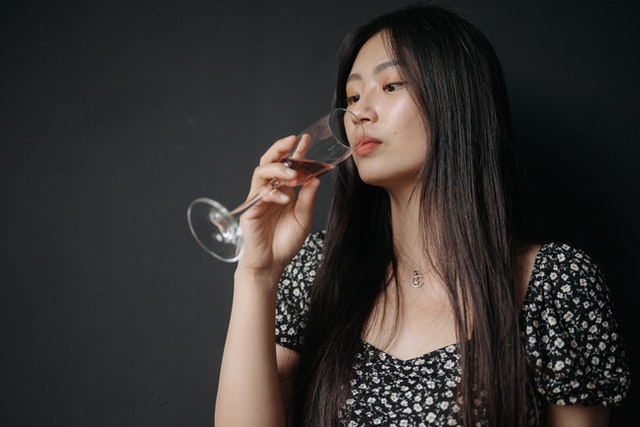 Alcoholism is one of the most harmful and impactful addiction diagnoses here in the UK. It's driven by the consumption and support
What We Offer
Free Telephone Assessment
This is done to assess what sort of help is needed so we can recommend an addiction treatment service that can provide the best help possible.
All calls are strictly confidential and are carried out by a trained healthcare professional.
No obligation recommendations are made after a full assessment of yourself or loved ones situation is fully made.
Recommendations include specialist addiction treatment programmes in CQC regulated facilities based throughout the UK.
If you are unable to afford private treatment then public healthcare and charities would also be recommended to you.
How We Can Support You
We have a large number of helpful services available to help give you the best possible support when it comes to dealing with addiction.
Just some of the services we can offer includes:
Free confidential telephone assessment
Recommending CQC regulated residential addiction treatment providers
Arranging for an intervention, if needed
Insights into how different therapies and evidence based treatments work
How detoxification works and what is the most safest option
What type of rehab and detox programmes would be best suited for yourself or loved one
Recommendations of the best providers in your area
Why Choose Us?
We can help take the stress out of finding an addiction treatment provider by recommending only the best options available that fully suits your criteria.
The help and advice we can provide includes making sure that your journey towards recovery is one that can definitely be achieved.
Taking the step towards recovery can be incredibly tough but we are here to put your concerns at ease by giving you insights into the safety of undertaking residential addiction treatment and how it can put you on the path towards long lasting recovery from addiction.
Our team of advisors have extensive experience and knowledge about the subject of addiction and the treatment provided so if you have any questions then they will be more than happy to help.
Get started today by calling our friendly team today on 0800 012 6088.
How We Help
Finding the right treatment for your addiction can be difficult this is why we have created a service which takes the stress away which can be a massive relief when dealing with an addiction.
Self Referrals
Suffering with an addiction and being alone can be a horrific scenario for many. Whether you have a drug or alcohol addiction, we're here to help. Help Yourself
Family Referrals
Do you have concerns that a loved one may be affected by substance misuse? Have you spotted any signs and symptoms of a drug and alcohol… Help a Relative
Friend Referrals
Are you worried that a friend's alcohol or drug consumption has become out of control? For many individuals, substance abuse starts unintentionally… Help a Friend