Previously classified as a legal high, Spice is a synthetic cannabinoid that has emerged in the United Kingdom within the last ten years.  An artificial drug, Spice combines various chemicals that, when consumed, present side effects and euphoric sensations similar to that of drugs, including Cannabis.
Sadly, Spice consumption has regrettably led to more than a quarter of a million hospital admissions in the last few years.
Although many are able to secure medical assistance and treatment when it is needed, more than 600 deaths a year have been linked to Spice use and abuse.
Get In Touch
Are you suffering from a Spice Addiction and need help? Addiction Advocates are leading UK based experts in Rehabilitation Treatment. Find out how we can help by getting in touch with our friendly team today.
While Spice comes hand-in-hand with a plethora of life-changing side effects, these are often overlooked.
Instead, Spice users abuse the synthetic drug in a bid to relieve mental health disorders, such as anxiety and stress, and continue to defer Spice addiction treatment & rehab.
Regrettably, frequent Spice use can lead to Spice addictions. Like other drug addictions, Spice addictions can be deadly when Spice addiction treatment & rehab is not secured.
Signs and Symptoms Of Spice Addictions
Spice addictions can be difficult to identify.  However, there are many signs and symptoms that medical professionals and recovery specialists will look out for to ascertain whether a Spice addiction is impairing an individual's life.
Signs and symptoms related to Spice addictions are typically physical and psychological. Yet, due to the very nature of Spice, many behavioural symptoms also arise and impair an individual's control over their body and actions.
The symptoms commonly associated with Spice addictions include the following;
Reduced control over body movements
Inability to move
Heart palpitations
Increased heart rate
Breathing problems
Drowsiness
Headaches
Dizziness
Nausea
Hallucinations
Paranoia
Extreme confusion
Irritability
Mood swings
Depression
Anxiety
When the symptoms above come to light, they often indicate that the body and brain are unable to cope.  Although some of the symptoms alleviate naturally, many are long-lasting and highlight irreversible internal damage.
Spice Addiction Treatment
Although Spice addictions ultimately control an individual's every waking moment, Spice addictions can successfully be overcome with the support of Spice addiction treatment & rehab.
While addiction treatment & rehab is not a simple nor a quick fix, many individuals have overcome their struggles with Spice and made a long-term recovery thanks to the professional addiction treatment that is readily available across the country.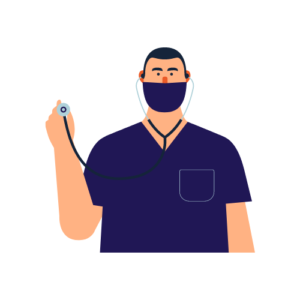 Typically, Spice addiction treatment combines detoxification and rehabilitation. These particular treatments are highly effective when administered in a rehab as they encourage the brain and body to withdraw from Spice.
Detoxification and rehabilitation also ensure that individuals progressing through Spice addiction treatment & rehab can overcome the psychological control Spice has.
Sadly, the number of people taking advantage of Spice addiction treatment & rehab remains somewhat minimal. Instead, due to stigmas associated with addictions and rehab, many attempt to recover independently.
However, doing so is extremely dangerous. This is because withdrawal symptoms come hand-in-hand with detoxification.
When those struggling with a Spice addiction attempt to withdraw from Spice alone, withdrawal symptoms, such as increased anxiety, hallucinations, nausea and persistent headaches, often lead to relapse.
Yet, when treatment is administered in a rehabilitation facility, withdrawal symptoms can be treated. In turn, those progressing through treatment find that they are able to overcome their addiction.
Treatment For Spice Addiction Must Be Obtained
Like many others, if you are struggling with a Spice addiction, you may find yourself contemplating your options regarding Spice addiction treatment & rehab. Yet, for various reasons, you may have previously deferred treatment.
Although we understand that securing treatment for a Spice addiction is difficult, and can often be daunting, treatment for a Spice addiction must be obtained.
Without treatment, long-term side effects and health complications will gradually arise. You will find your life significantly impaired, and you will sadly put your life at risk.
Attending A Rehab For Spice Addiction Treatment
Across the United Kingdom, inpatient and outpatient rehabs provide treatment for Spice addictions. Provided by both the NHS and private health care organisations, rehabilitation is crucial if an individual is to overcome their struggles with Spice.
However, securing Spice addiction is not always as easy as many perceive it to be. This is because various factors must be considered when searching for and locating a suitable rehab.
For example, the severity of a Spice addiction must be considered to determine whether inpatient or outpatient rehab is suitable. The psychological effects an individual comes to experience also needs to be taken into consideration.
In addition to the above, as inpatient and outpatient rehab comes at a cost when secured via a private rehab, an individual's financial circumstances will be a deciding factor.
Inpatient Spice Addiction Treatment & Rehab
Favoured by many, inpatient Spice addiction treatment & rehab provides advantageous recovery results.
Should you attend an inpatient rehab for Spice addiction treatment, you can expect industry-leading treatments, state of the art facilities, around the clock care and support and a peaceful environment in which you can relax and recuperate.
Outpatient Spice Addiction Treatment & Rehab
Outpatient Spice addiction treatment & rehab is provided by the NHS and private providers.
Should attending an outpatient rehab be deemed suitable, you will undergo treatments including detoxification and one-to-one therapies such as cognitive behavioural therapy.
Although we typically refer individuals to inpatient rehabs, at Addiction Advocates, we can ensure that you are able to secure outpatient Spice addiction treatment & rehabilitation if inpatient rehabilitation is not suitable for you.
Contact Us To Find Out More About Spice Addiction Treatment & Rehab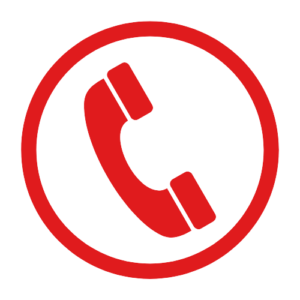 If you are ready to find out more about the Spice addiction treatment & rehab that can be secured throughout the United Kingdom, we recommend contacting us as soon as possible.
In doing so, we can provide you with a wealth of information that will help you determine whether you require Spice addiction treatment & rehab. If you do, we can locate and refer you to a suitable rehab for treatment.
Sources
https://www.theguardian.com/cities/2019/oct/29/spice-so-called-zombie-drug-uk-poorest-communities
https://www.thesun.co.uk/news/10278443/spice-epidemic-record-high-zombie-drug-strains-cannabis/
I came to you desperate, feeling so depressed and anxious. I left feeling hopeful and grateful and excited about life. I can't believe the change in just 28 days.
Get Help Now: 0800 123 4567
Get Help Now
Latest News

Poor mental health rates are actively increasing across the globe. While more and more individuals find themselves encountering the signs and symptoms of common
What We Offer
Free Telephone Assessment
This is done to assess what sort of help is needed so we can recommend an addiction treatment service that can provide the best help possible.
All calls are strictly confidential and are carried out by a trained healthcare professional.
No obligation recommendations are made after a full assessment of yourself or loved ones situation is fully made.
Recommendations include specialist addiction treatment programmes in CQC regulated facilities based throughout the UK.
If you are unable to afford private treatment then public healthcare and charities would also be recommended to you.
How We Can Support You
We have a large number of helpful services available to help give you the best possible support when it comes to dealing with addiction.
Just some of the services we can offer includes:
Free confidential telephone assessment
Recommending CQC regulated residential addiction treatment providers
Arranging for an intervention, if needed
Insights into how different therapies and evidence based treatments work
How detoxification works and what is the most safest option
What type of rehab and detox programmes would be best suited for yourself or loved one
Recommendations of the best providers in your area
Why Choose Us?
We can help take the stress out of finding an addiction treatment provider by recommending only the best options available that fully suits your criteria.
The help and advice we can provide includes making sure that your journey towards recovery is one that can definitely be achieved.
Taking the step towards recovery can be incredibly tough but we are here to put your concerns at ease by giving you insights into the safety of undertaking residential addiction treatment and how it can put you on the path towards long lasting recovery from addiction.
Our team of advisors have extensive experience and knowledge about the subject of addiction and the treatment provided so if you have any questions then they will be more than happy to help.
Get started today by calling our friendly team today on 0800 012 6088.
How We Help
Finding the right treatment for your addiction can be difficult this is why we have created a service which takes the stress away which can be a massive relief when dealing with an addiction.
Self Referrals
Suffering with an addiction and being alone can be a horrific scenario for many. Whether you have a drug or alcohol addiction, we're here to help. Help Yourself
Family Referrals
Do you have concerns that a loved one may be affected by substance misuse? Have you spotted any signs and symptoms of a drug and alcohol… Help a Relative
Friend Referrals
Are you worried that a friend's alcohol or drug consumption has become out of control? For many individuals, substance abuse starts unintentionally… Help a Friend