Here at Addiction Advocates, we are an expert rehab referral service that can help you to receive the perfect rehab treatment programme for your personal needs. Find out more about how our team can help by ringing 0800 012 6088.
Deciding to choose recovery from drug or alcohol addiction is not something you do overnight. However, once the decision has been made, there is a good chance that you will make a full recovery. Asking the right questions means understanding what you are looking for and the types of rehab you may want.
We are by your side to ensure that you can make informed decisions about the choice of rehab in Wickford.
We appreciate that addiction is not easy to solve alone; it can be potentially dangerous to try and accomplish this. We have access to many incredible clinics nationwide. Therefore, we are here to refer you to a centre that aligns with your needs. Once we have identified your needs, we will put you in contact with the right people.
There are different types of addiction and different levels of severity. We will communicate with you in a non-judgmental way, with your best interests at our core. We pride ourselves on helping all people with addiction find the best pathway.
Many treatment plans are available, so it is vital to determine the best type for your addiction.
Get In Touch
Are you suffering from Addiction and need help? Addiction Advocates are leading UK based experts in Private Drug and Alcohol Rehabilitation Treatment. Find out how we can help by getting in touch with our friendly team today.
How Does Rehab Work?
There are different types of rehab. There is inpatient or outpatient rehab. Inpatient rehab is a paid-for service, whilst outpatient care can be found in the public sector from the likes of the NHS. However, the two are very different.
We are very much ready to assist you with your quest to recover. We can refer you to a clinic that holistically, spiritually and physically suits you. Once you have completed the necessary assessments, you can choose a rehab clinic in Wickford or in any city of your choice.
Inpatient rehab requires you to spend a designated amount of time at the clinic, undergoing the treatments that have been planned. It may last days or weeks. Often, follow-up care will continue for months afterwards. You will be granted access to a very secure and highly coveted aftercare plan. Every person suffering from addiction greatly benefits from this.
What Happens During Alcohol and Drug Rehab in Wickford
Alcohol and drug rehab offers multiple benefits. Firstly, you will be assessed, including a full physical and mental assessment. Any underlying traumas will be flagged up, and any medical conditions that have been precipitated by your addiction will be duly treated.
During the first week, you will undergo detoxification. You will have access to therapies and treatments to alleviate your withdrawal symptoms. The goal is to make detox as painless as possible and allow a seamless transition into the next phase of your rehab programme.
After the medical care is taken care of, you will gain access to a programme of workshops and therapeutic meetings. There will be individual and group approaches to recovery. Learning to deal with your dependency disorders and integrate as needed. Your friends and family may be part of your recovery process.
Inpatients are encouraged to participate in every activity and learn to feel part of a group. Once you can challenge your addiction, the treatments offered will be even more beneficial, and your road to recovery will be quicker and more effective.
Addiction Therapy & Treatment Options in Wickford
There are different phases of addiction therapy available in Wickford. This is the same for any rehab clinic. You will have access to different types of treatments and therapies. These therapies and treatments will serve you well as tools for the future.
You will have access to 24/7 support and care. The different types of therapy include holistic, physical and spiritual phases.
Medical Care and Treatment
Your general and addiction medical care are guaranteed by experienced doctors. We will ensure that you find a clinic that offers impeccable medical care and focuses on mental health. Not only will you go through an intensive detoxification programme, but you will also have access to medical care.
Therapy Sessions
You will be treated for any mental illnesses in addition to your addiction. Therapy and counselling on addiction-related topics are held often, and you will have access to any physical therapies to aid your recovery.
Psychotherapy and Cognitive Behavioural Therapy are among the most common types of therapies for addiction. Your therapist is the contact person for all your concerns, questions and crises. You can talk to her about personal experiences and develop a new outlook on life.
You will work through any disorders slowly and meticulously. You will encounter diagnostics and further develop any treatment goals.
You will also have access to a stellar aftercare plan. We appreciate this importance and will always match you with a clinic that offers incredible aftercare plans. You are in good hands when you choose us to refer to you. We look at all elements of your addiction and create an action plan that succeeds.
Medical Alcohol and Drug Detox
A detox cure can treat people who have a dependence on alcohol or drugs. It can also greatly assist with symptoms of withdrawal. This type of detox is available during inpatient rehab. These alcoholic detoxification treatments will take place in a clinic or hospital and can last up to 2 and 4 weeks.
During this cure, you may receive drug treatment and psychological monitoring. You will be able to overcome the dependency this way because you are detoxing safely. Going 'cold turkey can be extremely dangerous, so this method of detox is preferred. You must do this in a safe environment.
That is why you can match with a clinic that offers this type of service. We will ensure that you have optimum communication and do not feel alone. We are here to help. We appreciate that the first step towards recovery is often the hardest.
That is why we are with you every step of the way. You don't have to worry about feeling alone anymore get help with our drug or alcohol rehab. Your chance for recovery starts here and now; call us today on 0800 012 6088.
Frequently Asked Questions
Is addiction a mental illness or disease?
Addiction is a very complex disorder and so the specific characterisation of it is largely dependent upon the conditions from which it has developed within the individual suffering from it. However, this chronic illness can be conquered with the help of trained medical professionals no matter how severe it is.
Due to the fact that addiction is a chronic illness, the threat of relapse will always be there. Although, learning how to keep the threat of relapse at bay will come to be second nature with the help of relapse prevention planning at a professional rehabilitation centre.
How do you deal with withdrawal symptoms?
As mentioned previously, withdrawal is not something that should be attempted at home without medical support. Attending a rehabilitation centre with a detox clinic where you can have your withdrawal symptoms managed through careful medication is the safest way to experience drug and/or alcohol detox.
References
[1] NHS - https://www.nhs.uk/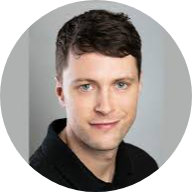 How We Help
Finding the right treatment for your addiction can be difficult this is why we have created a service which takes the stress away which can be a massive relief when dealing with an addiction.
Self Referrals
Suffering with an addiction and being alone can be a horrific scenario for many. Whether you have a drug or alcohol addiction, we're here to help.
Family Referrals
Do you have concerns that a loved one may be affected by substance misuse? Have you spotted any signs and symptoms of a drug and alcohol…
Friend Referrals
Are you worried that a friend's alcohol or drug consumption has become out of control? For many individuals, substance abuse starts unintentionally…