Amphetamine Addiction Treatment & Rehab
Updated on 31/01/2023
Medically reviewed by
Dr Alexander Lapa (Psychiatrist)
Amphetamine drugs are stimulants, where the majority are categorised as Class B substances, illegal for recreational use and distribution.[1]
In some minor cases, amphetamines are used for medical purposes to treat and suppress symptoms of the likes of ADHD. However, whether abused or prescribed, they are highly addictive due to many physical and psychological fixations.
Known to impact the central nervous system, resulting in increased alertness and stimulation, users favour the euphoria that amphetamines offer without needing to abuse even more potent substances.
However, like many other addictive drugs, the addiction cycle can begin rapidly and adapt to the organic functioning and feelings of the body and brain.
Misusing or abusing amphetamine drugs can be very dangerous, induce social, behavioural, physical and psychological changes, and result in lasting cognitive damage when exposed for long periods.
Not to mention the risk that withdrawal from amphetamine incurs on dual diagnosis rates, where significant energy and highs result in lethargy and lows.
Professional detoxification and psychological intervention will be necessary as independent withdrawal from amphetamine drugs will be ineffective and dangerous. From cognitive behavioural therapy to detoxing and relapse prevention, amphetamine addiction treatment & rehab can help suppress the alerting fixation of such drugs.
Fully equipped to help, we can guide you at Addiction Advocates to source and secure appropriate treatment.
Get Treatment Advice Now
Speak to an expert
To get in touch with an expert, call or message us using the contact details provided below. Alternatively, you can complete our online enquiry form, and we will get straight back to you.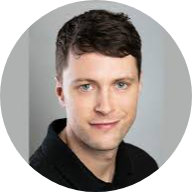 What do our previous clients think?
Really enjoyed my time at Asana lodge. Staff are great and most have previous experience of the afflictions that affect all the clients, so they can relate to the situation you are in. I feel ready now to tackle the outside world with all the skills I have learnt.
Thank you to all the staff at asana lodge from management to the cleaners, everyone made me feel so welcome and really went above and beyond to help me in my recovery. highly recommend anyone seeking help with addiction depression and anxiety to go to asana lodge and heal your mind body and soul.
Everyone at Cassiobury court have been very supportive with my recovery and I have learnt a lot over the past 14 days. I am taking away some good tools to help me with my addiction. I look forward to seeing the piers at the aftercare service.
I came to you desperate, feeling so depressed and anxious. I left feeling hopeful and grateful and excited about life. I can't believe the change in just 28 days.
Latest News
When most people think of drug addiction, they probably picture illegal drugs such as cocaine or heroin. Medicines including painkillers
How We Help
Finding the right treatment for your addiction can be difficult this is why we have created a service which takes the stress away which can be a massive relief when dealing with an addiction.
Self Referrals
Suffering with an addiction and being alone can be a horrific scenario for many. Whether you have a drug or alcohol addiction, we're here to help.
Family Referrals
Do you have concerns that a loved one may be affected by substance misuse? Have you spotted any signs and symptoms of a drug and alcohol…
Friend Referrals
Are you worried that a friend's alcohol or drug consumption has become out of control? For many individuals, substance abuse starts unintentionally…