Amphetamine Addiction Treatment & Rehab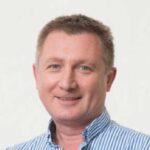 Updated on 17/09/2021
Medically reviewed by
Dr Alexander Lapa (Psychiatrist)
Amphetamine drugs are stimulants, where the majority are categorised as Class B substances, illegal for recreational use and distribution.
In some minor cases, amphetamines are used for medical purposes to treat and suppress symptoms of the likes of ADHD. However, whether abused or prescribed, they are highly addictive due to many physical and psychological fixations.
Known to impact the central nervous system, resulting in increased alertness and stimulation, users favour the euphoria that amphetamines offer without needing to abuse even more potent substances.
However, like many other addictive drugs, the addiction cycle can soon begin rapidly, down to those favoured effects, adapting the organic functioning and feelings of the body and brain.
Misusing or abusing amphetamine drugs can be very dangerous, induce social, behavioural, physical and psychological changes, and result in lasting cognitive damages when exposed for long periods.
Not to mention the risk that withdrawal from amphetamine incurs on dual diagnosis rates, where significant energy and highs result in lethargy and lows.
Professional detoxification and psychological intervention will be necessary as independent withdrawal from amphetamine drugs will be ineffective and dangerous. From cognitive behavioural therapy to detoxing and relapse prevention, amphetamine addiction treatment & rehab can help suppress the alerting fixation of such drugs.
Fully equipped to help, we can guide you at Addiction Advocates to source and secure appropriate treatment.
Get In Touch
Are you suffering from Amphetamine Addiction and need help? Addiction Advocates are leading UK based experts in Drug Addiction and Rehabilitation Treatment. Find out how we can help by getting in touch with our friendly team today.
Addictive traits of amphetamine drugs
Amphetamine drugs cause exhilarating highs. They are favoured for the energy, the alertness, and the lasting feelings of euphoria that they induce.
While appropriate for prescriptions to support conditions such as narcolepsy and ADHD, such levels of artificial alertness can be highly inappropriate and dangerous if experienced for the long term.
Health concerns are, of course, linked to amphetamine abuse, which will retune both physical and psychological functioning, from organic and optimal states to wired, adjusted and ineffective processes.
Users will long for the highs and energy brought on by amphetamine exposure. To stay awake for longer, perform better, feel energised, and increase motivation are some of the intentions behind amphetamine consumption.
As the drug delivers such feelings, users continue to be exposed to amphetamine drugs. However, paired with the lows that withdrawal induces and the physical and psychological cravings that the drug causes, it's clear to see how addictive their presence becomes.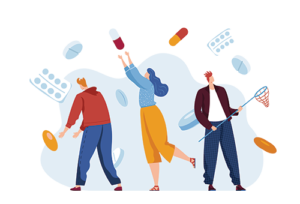 As long-term exposure can result in social problems, behavioural changes, and physical and psychological damages, with a significant focus on mental health issues and cognitive impairment, safe withdrawal is urged.
The brain's structures can be so adapted by amphetamine that short yet excessive exposure can result in life-limiting side effects.
To curb such risks, sourcing and completing amphetamine addiction treatment & rehab services will be essential to manage symptoms, deter addiction and control the rebound effect.
Signs of amphetamine addiction
Down to the strong effects of amphetamine, a degree of addiction can develop quickly, which will showcase itself through some common signs. Signs of amphetamine addiction are both physical and psychological, which you should take seriously if encountered through consumption.
Signs of amphetamine addiction include:
Insomnia
Hallucinations
Anxiety and panic
Increased energy
Decreased appetite
Memory loss
Behavioural changes such as a loss of interest in life
Using amphetamine illegally and purchasing it consistently
Misusing an amphetamine prescription
Financial problems from excessive consumption
Depression
Paranoia
Extreme highs followed by aggressive lows
Withdrawal symptoms
While in the moment, the positives may feel like they outweigh the negatives, over time, amphetamine exposure will influence the above signs and symptoms, making it challenging to manage alone.
Instead, opt for support through amphetamine addiction treatment & rehab.
Causes of amphetamine addiction
Some amphetamine addictions can amount from misusing medical prescriptions, usually found when controlling challenging behavioural conditions. However, most addiction diagnoses are found where the drug has been illegally used for its positive attributes.
Addiction, especially to illegal substances, can be brought on by environments, social pressures, mental health issues, everyday stresses, toxic situations or trauma, and genetics.
Some individuals will display pre-existing risks of addiction susceptibility, showcasing how involuntary addiction is as a condition.
However, common causations are linked to a lack of coping, where amphetamines are pinned as an outlet of energy, positivity, and distraction to work through stressors and pre-existing mental health issues and pain.
As amphetamines, as stimulants, ooze happy chemicals, it's clear to see how their usage through challenges can be latched onto by the brain for support, causing an addiction.
Addiction is complex, no matter the causation or drug to hand. Professional withdrawal and intervention should be looked into in all instances, as without such guidance, a spiral of negativity, addiction, and cognitive impairment is likely. Seek amphetamine addiction treatment & rehab services to withdraw safely and sustainably.
Amphetamine addiction treatment & rehab steps
Steps are in place through rehab to alleviate the impacts of amphetamine addiction. Suitable addiction treatment and rehab recovery steps will be offered to you if you're suffering, withdrawing, rebuild and cope with greater positivity behind you.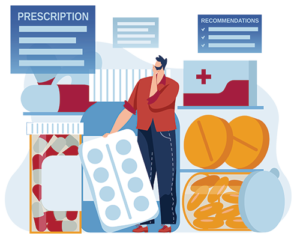 Amphetamine detoxification
Amphetamine addiction treatment & rehab will begin with a detox process to remove the drug from the system. As it is a powerful drug, it's essential that this process is slow and controlled to deter lasting withdrawal symptoms.
Psychological treatment
Psychological treatment will work to understand the cause behind drug abuse and restore outlooks and internal messaging linked to amphetamine consumption.
Cognitive behavioural therapy, dialectical behavioural therapy, stress management, and dual diagnosis treatment are appropriate forms used throughout rehab. To break the cycle of addiction, this step will be necessary, ideally on a residential basis, to detach from the drug's positive reinforcements.
Aftercare
Aftercare will be provided through a comprehensive rehab programme to help with post-rehab coping. It can be difficult at first to withdraw from a drug and maintain sobriety.
If your amphetamine addiction is strong, you'll benefit from aftercare, relapse prevention planning and ongoing therapy to reduce the risk of relapse. No matter the reason for consuming amphetamine drugs, they can be lethal when abused and used in the wrong way.
Amphetamine addiction treatment & rehab services will help you through the challenges of addiction and avoid a future of suffering.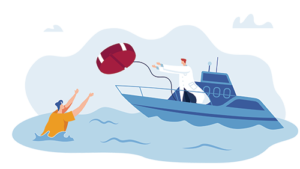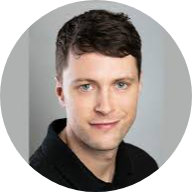 What do our previous clients think?
Really enjoyed my time at Asana lodge. Staff are great and most have previous experience of the afflictions that affect all the clients, so they can relate to the situation you are in. I feel ready now to tackle the outside world with all the skills I have learnt.
Thank you to all the staff at asana lodge from management to the cleaners, everyone made me feel so welcome and really went above and beyond to help me in my recovery. highly recommend anyone seeking help with addiction depression and anxiety to go to asana lodge and heal your mind body and soul.
Everyone at Cassiobury court have been very supportive with my recovery and I have learnt a lot over the past 14 days. I am taking away some good tools to help me with my addiction. I look forward to seeing the piers at the aftercare service.
I came to you desperate, feeling so depressed and anxious. I left feeling hopeful and grateful and excited about life. I can't believe the change in just 28 days.
Latest News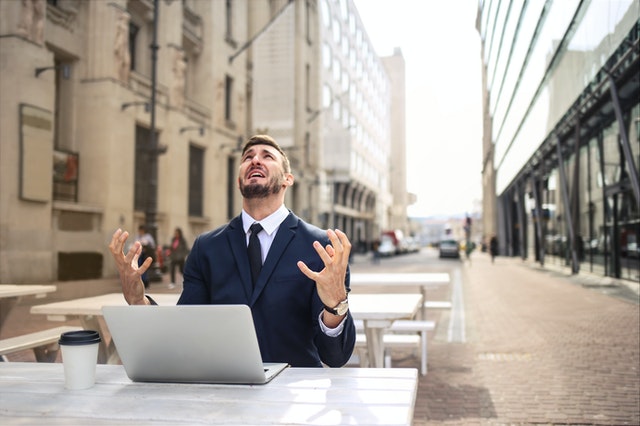 Stress is something that everyone faces on a regular basis in their life. Despite the negative connotations that come with
How We Help
Finding the right treatment for your addiction can be difficult this is why we have created a service which takes the stress away which can be a massive relief when dealing with an addiction.
Self Referrals
Suffering with an addiction and being alone can be a horrific scenario for many. Whether you have a drug or alcohol addiction, we're here to help. Help Yourself
Family Referrals
Do you have concerns that a loved one may be affected by substance misuse? Have you spotted any signs and symptoms of a drug and alcohol… Help a Relative
Friend Referrals
Are you worried that a friend's alcohol or drug consumption has become out of control? For many individuals, substance abuse starts unintentionally… Help a Friend