The very fact that you have found your way to this page and are reading this means that you are making the first important steps towards overcoming addiction, be it for yourself or for a friend or loved one.
Ipswich
Accepting that you may need treatment to help overcome drug addiction or alcohol addiction is the first step towards a healthy life — and, while the rest of the journey may seem daunting, with the help of Addiction Advocates rehab in Ipswich, you should be able to not only enjoy an efficient recovery, but a long-term recovery!
Do I Really Need Rehab?
As mentioned previously, the fact that you have arrived on this page means that you have accepted that you may need assistance when it comes to overcoming your addiction. This is absolutely nothing to be ashamed of. There are countless people out there who contact us at Addiction Advocates unsure of whether rehab can really help them, but the answer is normally always, yes.
Sadly, there is no simple "cure-all" when it comes to the problem of addiction. However, with the help of Addiction Advocate's medical professionals and state-of-the-art therapies in our residential rehabs in Ipswich, you will be better primed to overcome your addiction at its root.
Be better equipped to deal with the cravings going forward, and be much more likely of remaining clean once you have left our residential rehab and are back in your home environment.
Alternatively, you may be concerned about a friend or loved one's struggle with addiction. If this is the case, then we do offer help with family and friend referrals which can take the form of offering professional assistance with an intervention.
Watching a friend or family member's life be negatively affected by drug and/or alcohol abuse can be heartbreaking, but contacting us today for advice on how to approach your loved one about their addiction could be the very best thing that you do for them.
What Does Rehab Entail?
Chances are that if you have looked around on the internet for possible treatments for addiction then you may have been slightly overwhelmed by the amount of various different types of treatments that are on offer across the UK.
However, by choosing one of Addiction Advocates' private residential rehabilitation centres, such as the one in the Ipswich area, then you can benefit from a single period stay where you will be able to experience a blend of different therapy approaches which will treat your mind and body in order to help you best overcome your addiction.
We appreciate that each person will be confronting very personal challenges different from other people, so we will make sure that you have a treatment plan that best suits your individual journey.
One of the first things that you will encounter during your stay at one of our facilities, will be our highly advanced detox clinic!
Detox Safely And Effectively With Us
Drug or alcohol detox can not only be a very scary prospect for some addicts, but it can also cause complications which may threaten the life of an addict if detoxification is experienced without professional help — such as the help offered at our facilities.
Addiction Advocates' unique detoxification programmes have been tried and tested over many years and are overseen by experienced medical professionals. No matter what addiction you are overcoming, we will be able to provide you with the support, both medical and otherwise, that you require to safely detox.
Due to the fact that detoxing from certain substances, such as alcohol and most drugs, can cause an addict to present symptoms such as increased blood pressure, vomiting, anxiousness, hallucinations, delirium tremens and other dangerous side effects, extreme caution should be taken with detoxing at home.
Detoxification is a difficult and worrying process for someone to go through, but at one of Addiction Advocates' detox clinics, we can help you experience the process in comfort and manage any side effects so that you can start your journey to recovery in the most healthy way possible.
What Therapies Will You Be Able To Benefit From By Staying With Us?
At our rehabilitation centres, we focus on a holistic approach to treatment. Addiction is a complex issue, and so with a combination of treatments that take a mental and physical approach to combating your addiction, we believe that you will be able to benefit from a more well-rounded and long-lasting recovery.
Programmes such as our cognitive behavioural therapy (CBT) combined with other one-to-one and group session with our therapists will help uncover the root psychological cause of the development of your substance abuse disorder, and will in turn help us to develop techniques to help you break out of the cycle of addiction and avoid falling back into this cycle in the future.
Furthermore, you will also be able to benefit from wellness activities, as well as courses such as art therapy and stress management which will also strengthen your recovery. All in all, we believe in a psychological and physical approach to your recovery. And, by implementing a dual-diagnosis treatment structure, you will be much better equipped to start living your healthiest life.
Look Into Addiction Advocates' Rehabs Near You In Ipswich Today
Accepting that you need help, and will massively benefit, from attending drug and alcohol rehab is a great first step towards getting your life back on the best possible track. However, the next and arguably most important step, is actually calling us and starting your recovery.
We have a dedicated team who will be waiting to receive your call and get you onto the best course possible as soon as we can, so call today on 0800 012 6088, text HELP to 83222, email us at [email protected], or contact us through our website.
Latest News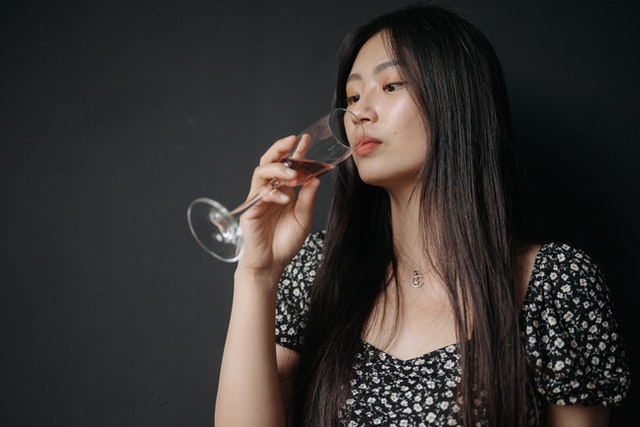 Alcoholism is one of the most harmful and impactful addiction diagnoses here in the UK. It's driven by the consumption and support
What We Offer
Free Telephone Assessment
This is done to assess what sort of help is needed so we can recommend an addiction treatment service that can provide the best help possible.
All calls are strictly confidential and are carried out by a trained healthcare professional.
No obligation recommendations are made after a full assessment of yourself or loved ones situation is fully made.
Recommendations include specialist addiction treatment programmes in CQC regulated facilities based throughout the UK.
If you are unable to afford private treatment then public healthcare and charities would also be recommended to you.
How We Can Support You
We have a large number of helpful services available to help give you the best possible support when it comes to dealing with addiction.
Just some of the services we can offer includes:
Free confidential telephone assessment
Recommending CQC regulated residential addiction treatment providers
Arranging for an intervention, if needed
Insights into how different therapies and evidence based treatments work
How detoxification works and what is the most safest option
What type of rehab and detox programmes would be best suited for yourself or loved one
Recommendations of the best providers in your area
Why Choose Us?
We can help take the stress out of finding an addiction treatment provider by recommending only the best options available that fully suits your criteria.
The help and advice we can provide includes making sure that your journey towards recovery is one that can definitely be achieved.
Taking the step towards recovery can be incredibly tough but we are here to put your concerns at ease by giving you insights into the safety of undertaking residential addiction treatment and how it can put you on the path towards long lasting recovery from addiction.
Our team of advisors have extensive experience and knowledge about the subject of addiction and the treatment provided so if you have any questions then they will be more than happy to help.
Get started today by calling our friendly team today on 0800 012 6088.
How We Help
Finding the right treatment for your addiction can be difficult this is why we have created a service which takes the stress away which can be a massive relief when dealing with an addiction.
Self Referrals
Suffering with an addiction and being alone can be a horrific scenario for many. Whether you have a drug or alcohol addiction, we're here to help. Help Yourself
Family Referrals
Do you have concerns that a loved one may be affected by substance misuse? Have you spotted any signs and symptoms of a drug and alcohol… Help a Relative
Friend Referrals
Are you worried that a friend's alcohol or drug consumption has become out of control? For many individuals, substance abuse starts unintentionally… Help a Friend