Prescription Drug Addiction Treatment & Rehab
Updated on 15/12/2022
Medically reviewed by
Dr Alexander Lapa (Psychiatrist)
Whether misused unintentionally, consumed above personal recommendations for more significant effect, or purchased and abused without such guidelines, prescription drugs can all amount to addiction. While safe for consumption through individual prescriptions, antidepressants and pain relief can be extremely dangerous and addictive if abused.
Although prescription drugs are seen as less invasive, when matched up against illegal substances, excessive and continuous exposure to their makeup can amount to a behavioural addiction.
Standing just as toxic, just as harmful, and just as life-changing as further fixations, prescription drug addiction can result in physical and psychological damage, changes to overall life, and the risk of further vulnerabilities.
In the moment of consumption, relieving pain, suppressing mental health issues, or feeding cravings may seem like the right thing to do through the accessibility of prescription drugs.
Yet, amounting to addiction, and many other problems, seeing prescription drugs as suppressants, as escapism and as relief will, in fact, aggravate addiction risk. Instead, it's important to consider pain management, open up about your struggles, look at suitable therapies, and encounter prescription drug addiction treatment & rehab.
We at Addiction Advocates are equipped to guide you towards the positive step of rehabilitation, deterring future increments of prescription drug misuse and addiction.
Understandably, you may be struggling through pre-existing illnesses or problems. Yet, instead of relying on prescription drugs, it's time to find a better way to manage your symptoms and struggles.

Get Treatment Advice Now
Speak to an expert
To get in touch with an expert, call or message us using the contact details provided below. Alternatively, you can complete our online enquiry form, and we will get straight back to you.
Why are prescription drugs addictive?
Even with a prescription attached to them, substances of medical use are still drugs. With this in mind, they present addictive tendencies down to their makeup and their direction of use.
Prescription drugs are mainly addictive down to the role that they play. For example, a prescription may be required to manage a pain disorder. Over time, a personal tolerance will develop, down to the consistent use of the prescription.
This will result in a placebo effect, meaning that the drug itself will carry less impact, which is why many individuals automatically up their dosage, without any thought. Through doing that, they will be giving into physical and psychological cravings, which if fuelled consistently, again increasing dosage, can advance the risk of addiction.
As prescription drugs are important for those suffering, they will lean on them, to manage their pre-existing illness, which will unknowingly be managing cravings in tandem.
This process can also be encountered by those who abuse prescription drugs with the intent, as their strength and toxicity are high when consumed in large quantities.
Prescription drugs are seen to be harmless, which they are to a degree when considering sensible use. However, once they are misused or abused, they become just as dangerous as illicit drugs, impacting health, wellbeing and increasing addiction risks.
If you're experiencing the signs of prescription drug addiction, it is important to take it seriously, as you would with further addictions.
Taking action by accepting prescription drug addiction treatment & rehab will be encouraged, to help you truly manage your pain or work through your overarching addiction.
Signs of prescription drug addiction
It can be difficult to personally spot the misuse of prescription drugs, especially on an initial basis, as you may see them as a source of relief through pain management. However, there are clear signs of addiction to look out for, which reflects changes to your physical and psychological responses to such prescription drugs.
Signs of prescription drug addiction include:
The inability to stop consuming drugs
Working through prescriptions quicker than forecasted
Asking for more drugs, sooner
Encountering additional side effects, beyond any pre-existing illness
Requiring the use of prescription drugs to operate or to complete everyday tasks
Sleep issues
Physical health signs, such as headaches, nausea, and a general sense of feeling hangover
Mental health symptoms such as depression and anxiety
Behavioural changes, down to the priority of prescription drug abuse
Isolation from others
Withdrawing from general life to consume drugs
Seeing prescription drugs as a coping strategy
Prescription drug addiction can amount to a wealth of reasons, both intentionally and unintentionally. The majority do develop down to the misuse of prescriptions.
However, pre-existing addictive tendencies, combined with environments, stress and genes can all contribute to its development, which will soon showcase the above signs.
Again, in the event of any signs, it will be very wise to consider prescription drug addiction treatment & rehab for some direction throughout this time. We can assist with this here at Addiction Advocates.
Accessing prescription drug addiction treatment centres
Finding such help may feel very overwhelming. However, via treatment centres, prescription drug addiction treatment services will be readily available to you and fully appropriate to promote recovery.
Even if your fixation is mild, a degree of detoxification will benefit you, along with completing a degree of management, to decrease future risk of misuse.
If you are however struggling, a comprehensive rehab programme will be advised, gauge your causation, diminish your causation and its weight, promote healthy coping, activate withdrawal, rebuild psychologically and strengthen relapse prevention.
Through the likes of detoxification, dialectical behavioural therapy, dual diagnosis treatment, stress management and support groups, prescription drug addiction treatment & rehab programmes will be appropriate and fully personal.
As prescription drugs are heavily linked to pre-existing health issues, it's also important to consider pain management, or the management of symptoms, to understand how support can be provided, without the reliance on prescription drugs.
Prescription drug addiction treatment & rehab programmes
At Addiction Advocates, we're here to advise you on the most appropriate form of care and treatment, to work through your prescription drug addiction. Through an associate rehab clinic, we can help you secure a treatment programme that will alleviate the hold that prescription drugs are inducing.
It's understandable to justify the use of prescription drugs. Yet their misuse can result in addiction and also the rebound effect, in fact aggravating your initial cause for consumption.
Work through prescription drug addiction treatment & rehab to truly feel better, without the risk or development of addiction.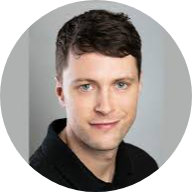 Latest News
Many people perceive drug or alcohol rehab to be a lonely place. It's understandable that you'd want to bring a
How We Help
Finding the right treatment for your addiction can be difficult this is why we have created a service which takes the stress away which can be a massive relief when dealing with an addiction.
Self Referrals
Suffering with an addiction and being alone can be a horrific scenario for many. Whether you have a drug or alcohol addiction, we're here to help.
Family Referrals
Do you have concerns that a loved one may be affected by substance misuse? Have you spotted any signs and symptoms of a drug and alcohol…
Friend Referrals
Are you worried that a friend's alcohol or drug consumption has become out of control? For many individuals, substance abuse starts unintentionally…