By visiting our website here at Addiction Advocates, we will assume that you're warming to the idea of professional drug and alcohol rehabilitation. We will also presume that you have a number of questions around our services, around how we can help you, and around rehab in itself as a recovery journey.
Hertfordshire
If this is the case, please be reassured that you are in the right place, by working with rehab referral specialists, understanding what it takes to reach long-term recovery. With this in mind, we invite you to share your questions or concerns around visiting a drug and alcohol rehab in Hertfordshire, along with reviewing our most commonly asked questions below.
By increasing your awareness of what to expect from drug and alcohol rehab, we can vouch for the improved experience you will encounter. Greater clarity will provide you with a realistic outlook on what you can achieve through drug and alcohol rehabilitation, helping to turn that idea into your up and coming reality.
Will recovering from a drug and alcohol rehab in Hertfordshire be realistic for me?
Recovering locally can be a realistic choice. However, before stating how and why it is vital that you select residential rehab if you are aiming to remain in Hertfordshire.
If you're suffering from an addiction, there is a strong likelihood that you'll be experiencing physical and psychological connections to drugs and alcohol. Those connections will also be linked to the likes of social or environmental stimulus. The stimulus of a sort will exist in your everyday life. With this in mind, in order for recovery to be realistic, you must remove yourself from influential stimuli, ultimately reducing your exposure to drugs and alcohol.
Reasonably, leaving home may carry anxieties. Home comforts may be craved while withdrawing from drugs and alcohol. Yet, through our associated rehab clinics, comfort, homely settings and optimal recovery journeys can be experienced through residential rehab.
The most important factor when remaining locally is that you select a suitable rehab clinic and programme. Through our services, we can guide you with your selection, helping you secure a drug and alcohol rehab in Hertfordshire which makes long-term recovery a realistic goal for you.
Why is professional drug and alcohol detoxification recommended?
Detoxification is the process where remaining drug and alcohol traces will be removed from the body. This addiction treatment will motivate physical withdrawal, instigating the first step of drug and alcohol rehabilitation.
Through a controlled, medical setting, this addiction treatment is effective and safe. It will influence reliable withdrawal rates. However, by hoping to reduce or stop consumption levels, alone, from home, withdrawal rates are much lower.
Avoiding professional drug and alcohol detoxification by following a cold turkey approach can be dangerous, can be difficult to overcome, and can impact your mental health. Physical and psychological withdrawal symptoms are very common, acting as an obstacle, reducing the ability to fully withdraw.
Down to the unrealistic probabilities of withdrawal, alone, professional support should always be sourced, ideally via a drug and alcohol rehab in Hertfordshire. By doing so, you can successfully withdraw on a physical level, soon advancing towards further addiction treatment options, available through rehab.
Will I need therapy?
As outlined above, detoxification will usually mark the beginning of drug and alcohol rehabilitation. Yet, following on from this, there is a strong likelihood that you will need therapy.
Individuals who suffer from physical and psychological connections to drugs and alcohol will carry an addiction diagnosis. This will mean that causations, cravings, side effects and triggers are present on physical and psychological levels. Detoxification can tackle physical withdrawal. Yet, this will not motivate psychological withdrawal.
To heal mentally, opening up about experiences with drugs and alcohol, along with sharing their place in your life will be required. This is possible through therapy, cognitive behavioural therapy and support groups.
Alongside therapy, alternative addiction treatment options will be recommended to help with coping strategies, to boost the quality of life, and to also strengthen long-term recovery rates. Stress management, art therapy, dual-diagnosis treatment and relapse prevention are a few drug and alcohol treatment services also encouraged through rehab.
Why should I use Addiction Advocates?
At Addiction Advocates, we understand the experience you are currently going through. We appreciate how overwhelming this time can be, either making drug and alcohol rehabilitation a desire or a vulnerable encounter.
To help you see the value of visiting a drug and alcohol rehab in Hertfordshire, by seeing it as a desire, we can step in by offering our services. We can offer support through your admission, helping you warm to rehab, to prepare for rehab, and to accept rehab. From here, we can complete assessments to identify the most suitable drug and alcohol rehab in the Hertfordshire area.
By using our services, you'll be reassured that the most suited rehab experience is pending for you, along with encountering an efficient and secure admission into rehab.
Initially, you may struggle to open up. Yet, it is necessary to benefit from drug and alcohol rehabilitation. Open up to professionals here at Addiction Advocates.
What does relapse prevention entail?
Relapse prevention is a weighty part of rehab. You may successfully withdraw from drugs and alcohol; you may learn to cope post-rehab. Yet, what happens if you are faced with drug and alcohol cravings?
This is where relapse prevention can support you, by guiding you to the next best steps, helping to uphold your drug and alcohol-free reality. Through rehab, you'll form a relapse prevention plan, which will include helplines, motivation to maintain sobriety, contact details of your support network, and details of local support services.
Utilising this plan, alongside aftercare services can help to ease your transition back home to Hertfordshire while securing your capabilities of long-term recovery.
Naturally, you'll have further questions around drug and alcohol rehabilitation, along with your recovery rates. To address your concerns, reach out today at Addiction Advocates. By doing so, your journey towards sobriety can begin, helping you safely and feasibly learn to live without drugs and alcohol.
Latest News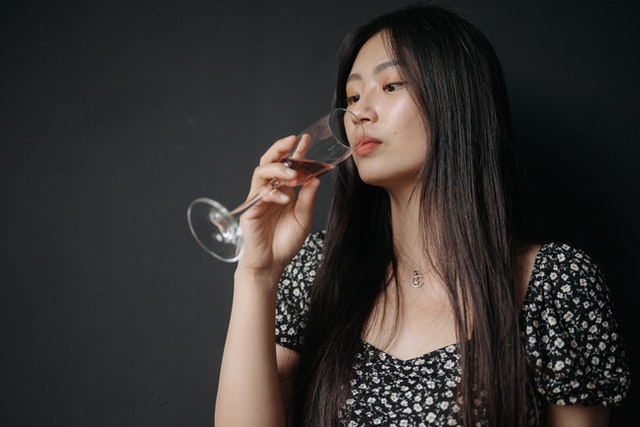 Alcoholism is one of the most harmful and impactful addiction diagnoses here in the UK. It's driven by the consumption and support
What We Offer
Free Telephone Assessment
This is done to assess what sort of help is needed so we can recommend an addiction treatment service that can provide the best help possible.
All calls are strictly confidential and are carried out by a trained healthcare professional.
No obligation recommendations are made after a full assessment of yourself or loved ones situation is fully made.
Recommendations include specialist addiction treatment programmes in CQC regulated facilities based throughout the UK.
If you are unable to afford private treatment then public healthcare and charities would also be recommended to you.
How We Can Support You
We have a large number of helpful services available to help give you the best possible support when it comes to dealing with addiction.
Just some of the services we can offer includes:
Free confidential telephone assessment
Recommending CQC regulated residential addiction treatment providers
Arranging for an intervention, if needed
Insights into how different therapies and evidence based treatments work
How detoxification works and what is the most safest option
What type of rehab and detox programmes would be best suited for yourself or loved one
Recommendations of the best providers in your area
Why Choose Us?
We can help take the stress out of finding an addiction treatment provider by recommending only the best options available that fully suits your criteria.
The help and advice we can provide includes making sure that your journey towards recovery is one that can definitely be achieved.
Taking the step towards recovery can be incredibly tough but we are here to put your concerns at ease by giving you insights into the safety of undertaking residential addiction treatment and how it can put you on the path towards long lasting recovery from addiction.
Our team of advisors have extensive experience and knowledge about the subject of addiction and the treatment provided so if you have any questions then they will be more than happy to help.
Get started today by calling our friendly team today on 0800 012 6088.
How We Help
Finding the right treatment for your addiction can be difficult this is why we have created a service which takes the stress away which can be a massive relief when dealing with an addiction.
Self Referrals
Suffering with an addiction and being alone can be a horrific scenario for many. Whether you have a drug or alcohol addiction, we're here to help. Help Yourself
Family Referrals
Do you have concerns that a loved one may be affected by substance misuse? Have you spotted any signs and symptoms of a drug and alcohol… Help a Relative
Friend Referrals
Are you worried that a friend's alcohol or drug consumption has become out of control? For many individuals, substance abuse starts unintentionally… Help a Friend