Sometimes, the greatest motivator to accept professional support will be to consider the reality of ongoing drug and alcohol abuse. The detriment that substance abuse can carry, for the long-term, can increase the desirability of visiting a rehab clinic.
However, understandably, the unfamiliar reality of visiting a drug and alcohol rehab in Weston Super Mare can act as an obstacle, causing vulnerabilities for many.
Weston Super Mare
This is exactly why deciding to recover can be a difficult decision to make. There are two potential realities to consider, one of which is known to cause ongoing suffering, and one of which is associated with many misconceptions or new experiences.
However, in order to overcome addiction, a significant change must be made, which supports the decision to step outside of your comfort zone for a time of rehab.
To help you through this decision, at Addiction Advocates, below we've provided a breakdown on what it's likely to lead a future controlled by drugs and alcohol, and what it's also like to commit to one of our affiliated rehab clinics. By comparing both experiences, we hope to motivate your desires to withdraw from drugs and alcohol, safely and professionally.
Our guidance will not stop there, also here to help you select the most fitting form of rehab, available in your local area of Weston Super Mare.
Embrace the opportunity to be free from drugs and alcohol, free from the addict stereotype, and free from the detriment caused by long-term addiction.
Currently, you may feel uneasy when considering drug and alcohol withdrawal. Yet, with the right support, it is possible, helping to select the most beneficial reality of sobriety.
The reality of ongoing drug and alcohol abuse
Currently, your side effects or withdrawal symptoms may be bearable. This is commonly the case where the positive effects of drugs and alcohol are still experienced. Yet, over time, those positives will begin to subsidies, as the controlling and addictive tendencies of drugs and alcohol take over.
Of course, experiences with addiction will differ for each individual. Some will have greater control over their consumption, some will have stronger coping strategies and willpower, some will fall at the first hurdle of withdrawal symptoms, and some will live in denial.
Down to varying experiences, an exact picture of long-term substance abuse cannot be painted. Yet, for definite, great suffering on physical and psychological levels is likely.
Health concerns are common for addicts, money worries are common for addicts, legal issues are common for addicts, broken relationships to a degree are common for addicts, reduced quality of life is common for addicts, and a lack of self-awareness and worth are common for addicts.
Down to the average reality of long-term drug and alcohol abuse, it's easy to see why rehabilitation offerings are highly promoted, to detach from the negatives of drugs and alcohol.
The reality of visiting a drug and alcohol rehab in Weston Super Mare
There are many misconceptions built up around drug and alcohol rehab, which will commonly blur opinions around its reality. When in fact, those opinions are incorrectly formed, with little experience of rehab itself.
Drug and alcohol rehab provides a capable reality which motivates addiction recovery efforts. Understandably, there are many worries linked to transitioning over to a residential drug and alcohol rehab in Weston Super Mare.
However, that transition is necessary to motivate change, known to provide greater opportunities to detach from drugs and alcohol.
The reality of visiting a rehab clinic will depend on which rehab clinic you select. Yet through our services, you can expect a warm and welcoming admission, all catered around your personal needs, offering comfort, respite and convenience.
Rehab itself is in place to guide clients through withdrawal, through recovery, through restoration, through heightened wellbeing efforts, and through secure steps to prevent relapse. You can experience this reality, providing a clear route out from the grasp of drugs and alcohol.
Completing a comprehensive rehab programme can provide you with a safe, healthy and positive future. Yet, ongoing drug and alcohol abuse will provide you with the opposite.
It's time to consider whether a short-term sacrifice will be worth it when considering your future, or whether your current habits matter more.
Making it happen with our guidance at Addiction Advocates
If you're aiming for freedom, we can help you with this intention here at Addiction Advocates. Through our specialist guidance, we can assist you with pre-rehab planning, we can direct you towards the most feasible and suitable form of rehab, and we can secure your admission, making the reality of rehab, real.
Our greatest service is that we can connect you with our leading range of affiliated rehab clinics, exposing you to the highest level of care out there. This is how we can help you find a drug and alcohol rehab in Weston Super Mare which respects your needs.
Rehab is about your recovery journey and your future. Secure a positive encounter for both by utilising our services, offering reliability and reassurance through a challenging time of drug and alcohol abuse.
Choosing to become free from drugs, alcohol and their controlling nature
Drugs and alcohol are highly controlling substances, down to their natural formation. Once they come in contact with the brain reward system, their positive effects are transmitted, slowly building the blocks of an addiction.
In order to become free from drugs and alcohol, completing rehab is necessary, down to the wide range of addiction treatment services, on offer. Here you will work towards freedom by physically withdrawing from drugs and alcohol, by overcoming emotional battles and ties to drugs and alcohol, and by learning to live without their presence.
All goals are possible through a fitting and high-quality rehab offering, which we can guide you towards at Addiction Advocates.
Understandably, it can be difficult to pick between two unfamiliar realities. Yet, we encourage you to consider the most worthwhile experience which will benefit your long-term future.
Visiting a drug and alcohol rehab in Weston Super Mare will be recommended here, which we can arrange for you, soon becoming your way out from addiction.
Latest News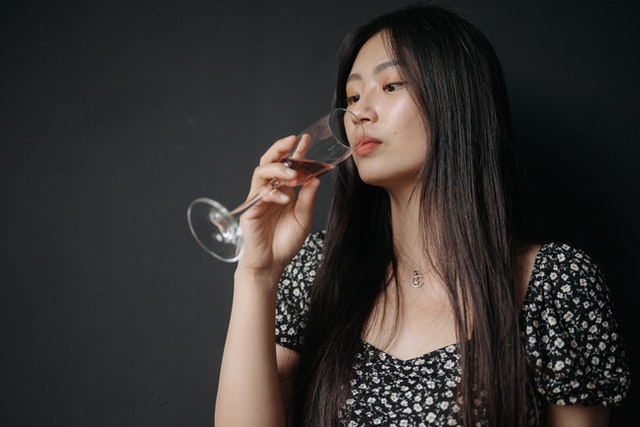 Alcoholism is one of the most harmful and impactful addiction diagnoses here in the UK. It's driven by the consumption and support
What We Offer
Free Telephone Assessment
This is done to assess what sort of help is needed so we can recommend an addiction treatment service that can provide the best help possible.
All calls are strictly confidential and are carried out by a trained healthcare professional.
No obligation recommendations are made after a full assessment of yourself or loved ones situation is fully made.
Recommendations include specialist addiction treatment programmes in CQC regulated facilities based throughout the UK.
If you are unable to afford private treatment then public healthcare and charities would also be recommended to you.
How We Can Support You
We have a large number of helpful services available to help give you the best possible support when it comes to dealing with addiction.
Just some of the services we can offer includes:
Free confidential telephone assessment
Recommending CQC regulated residential addiction treatment providers
Arranging for an intervention, if needed
Insights into how different therapies and evidence based treatments work
How detoxification works and what is the most safest option
What type of rehab and detox programmes would be best suited for yourself or loved one
Recommendations of the best providers in your area
Why Choose Us?
We can help take the stress out of finding an addiction treatment provider by recommending only the best options available that fully suits your criteria.
The help and advice we can provide includes making sure that your journey towards recovery is one that can definitely be achieved.
Taking the step towards recovery can be incredibly tough but we are here to put your concerns at ease by giving you insights into the safety of undertaking residential addiction treatment and how it can put you on the path towards long lasting recovery from addiction.
Our team of advisors have extensive experience and knowledge about the subject of addiction and the treatment provided so if you have any questions then they will be more than happy to help.
Get started today by calling our friendly team today on 0800 012 6088.
How We Help
Finding the right treatment for your addiction can be difficult this is why we have created a service which takes the stress away which can be a massive relief when dealing with an addiction.
Self Referrals
Suffering with an addiction and being alone can be a horrific scenario for many. Whether you have a drug or alcohol addiction, we're here to help. Help Yourself
Family Referrals
Do you have concerns that a loved one may be affected by substance misuse? Have you spotted any signs and symptoms of a drug and alcohol… Help a Relative
Friend Referrals
Are you worried that a friend's alcohol or drug consumption has become out of control? For many individuals, substance abuse starts unintentionally… Help a Friend