Depression Rehab & Treatment
Updated on 20/01/2023
Medically reviewed by
Dr Alexander Lapa (Psychiatrist)
If you're currently feeling depressed, it's important to understand the type of depression you're experiencing, along with healthy ways to control your symptoms.
To truly work through depression, and its exact type, alternative psychological treatment may be necessary, ensuring that the underlying causation can be worked through. By avoiding this approach to depression treatment, living through distress, an emotional rollercoaster and the side effects from medication is likely.
Through our help here at Addiction Advocates, we can offer recommendations for depression treatment, helping to reduce and control common symptoms of depression.
For the most effective way to manage and move beyond your depression, completing a depression rehab programme, specifically designed for mental health conditions will be recommended.
Get Treatment Advice Now
Speak to an expert
To get in touch with an expert, call or message us using the contact details provided below. Alternatively, you can complete our online enquiry form, and we will get straight back to you.
Types of depression
Unknowing to a large proportion of individuals, there are different types of depression, all carrying specific characteristics. Understanding which level and type of depression you're experiencing is very important when considering the selection of depression treatment. It is however important to remember that depression is a complex condition, where differing and new forms continuously emerge. Likewise, depression can be a symptom of alternative health problems or conditions, standing as a dual diagnosis.
Here is a quick overview of the most common characteristics, forming depression diagnoses:
Persistent Depression: When have a long-term depression we call this persistent depression. Symptoms can vary over this time with bad days and can last for years without seeking help.
Atypical Depression: Atypical depression is where individuals are commonly depressed but a positive happening can temporarily improve their mood.
Melancholic Depression: Melancholic depression is a severe form of depression. People who suffer from this often have suicidal thoughts and extreme feelings of hopelessness and despair.
Seasonal Pattern: Known as SAD, here is where depression is motivated as the seasons change. Many individuals feel depressed and display sadness through the colder and darker months.
Anxious Distress: Here you have a feeling something terrible is going to happen and it starts to affect your daily routine. You may become withdrawn and have trouble going about your usual day carrying this weight.
As there are many different types of depression, it is important that psychiatric assessments are made, along with the consideration of completing a depression rehab programme. It's also important to remember that depression can range from mild depression, where minimal symptoms are displayed, causing minute impacts on life, to moderate depression, where impacts will be experienced, yet to some degree can be controlled; clinical depression, where depressive episodes and disruptive symptoms of depression fuel life.
If you do feel sad, low in mood, demotivated and irritable, over a long period of time, sourcing depression treatment will be recommended.
Depression and its causation
Depression is a standalone condition. There are a vast number of personal situations that can influence it, from relationships and careers to health problems and bereavement. However, there is also a likelihood that depression may be a symptom of further conditions, known as the causation. For example, individuals who already suffer from pre-existing mental health issues are susceptible to experiencing a degree of depression. This will be down to their feelings, outlook and potentially the medication they take. In tandem, depression can be a symptom of behavioural habits, such as substance abuse and gambling disorders, down to cognitive imbalances and changes.
Although this may mean that depression isn't the primary source for a diagnosis in every case, any degree of depression should be taken seriously. Without depression treatment, those negative thoughts or associations can advance for the worst, influencing chronic mental health issues, suicidal thoughts or secondary conditions.
With this in mind, if you're suffering from depression, it is important to understand that without help, this can influence a dual diagnosis, requiring further rehabilitation. Treatments for depression should be promoted, alongside talking therapies and addiction treatment, offering complete physical and psychological repair.
Considering depression rehab programmes
In many cases, those suffering from depression will be provided with prescription anti-depressants, including selective serotonin reuptake inhibitors. For some individuals, this will treat depression, or at least control its symptoms.
However, for those experiencing chronic symptoms of depression, greater treatment will be required. By completing a depression rehab programme, offering a wide range of psychiatric treatment options, greater success rates will be available, along with the opportunity to work through initial causations.
Through depression rehab programmes and specific treatments, additional treatment for a dual diagnosis will also be available, ensuring that symptoms can be diminished, reducing future relapses.
Although this may feel like a big step to take, where anti-depressants may do the trick, long-term, a sustainable plan is required. Unfortunately, medication should only be used for the short-term, resulting in future depressive episodes. To avoid this, opting for a comprehensive depression treatment programme will offer results for now and for the future.
Depression treatment readily available
By completing a depression rehab programme, you will have access to treatment options with mental health recovery in mind. From cognitive behavioural therapy and electroconvulsive therapy to repetitive transcranial magnetic stimulation, psychotherapy and group therapy, there are a wide range of options to consider.
Depression treatment options will be recommended based on personal requirements, the type of depression present, symptoms and whether a dual diagnosis is active. However, there is a common consensus that talking therapies, brain repair and non-traditional approaches focusing on stimulation are beneficial for most individuals.
To find out which depression treatment options will help to alleviate your symptoms, feel free to complete an initial free assessment with our help.
Self-help tips to reduce depression
To improve the success rates of depression rehab and treatments, self-help tips are recommended, including:
The maintenance of an optimal sleeping pattern
Regular exercise
Finding positive coping mechanisms
Speaking to loved ones
Maintaining a healthy diet
Considering the underlying causation, fuelling your depression
With these small steps, you'll slowly control your depression, helping to improve recovery rates of rehab programmes. This, alongside suitable depression treatment, will be valuable, helping to realign your emotions, outlook and behaviours. But most importantly, help you feel positive and happy.
Reach out today to benefit from our referral services, finding the most suitable methods to treat depression.
Depression treatment FAQ's
Depression is a mental health condition that can effect anyone of us at any time. Whilst it is completely normal for us all to sense some feelings of stress and sadness from time to time, when this starts to effect the way you live your day to day life, you may be dealing with depression. It is important to seek professional help if you think you may be struggling with depression. Contact our team today.
Signs and symptoms of depression.
Depression can effect us all and in may different ways depending on the type of depression and the individual. Common signs to look out for when dealing with depression are
Anger
irritability
Sadness
Hopelessness
Who is at risk of developing depression?
Everyone is at risk of experiencing some sort of depression in their life. Most of us will experience mild symptoms that will pass without the need for professional help.
However for some individuals, depression can manifest and without professional help keep getting worse. Some factors that may contribute to the likely hood of someone developing depression may be:
Previous trauma
Family history of depression
Stressful life events
Stressful work life
Relationship breakdown
Discussing your situation may help you to feel better, so reach out to our professional caring team today.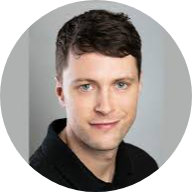 What do our previous clients think?
Really enjoyed my time at Asana lodge. Staff are great and most have previous experience of the afflictions that affect all the clients, so they can relate to the situation you are in. I feel ready now to tackle the outside world with all the skills I have learnt.
Thank you to all the staff at asana lodge from management to the cleaners, everyone made me feel so welcome and really went above and beyond to help me in my recovery. highly recommend anyone seeking help with addiction depression and anxiety to go to asana lodge and heal your mind body and soul.
Everyone at Cassiobury court have been very supportive with my recovery and I have learnt a lot over the past 14 days. I am taking away some good tools to help me with my addiction. I look forward to seeing the piers at the aftercare service.
I came to you desperate, feeling so depressed and anxious. I left feeling hopeful and grateful and excited about life. I can't believe the change in just 28 days.
Latest News
How does Narcotics Anonymous work? It's our team question we receive frequently from those looking for additional support. In this article,
How We Help
Finding the right treatment for your addiction can be difficult this is why we have created a service which takes the stress away which can be a massive relief when dealing with an addiction.
Self Referrals
Suffering with an addiction and being alone can be a horrific scenario for many. Whether you have a drug or alcohol addiction, we're here to help.
Family Referrals
Do you have concerns that a loved one may be affected by substance misuse? Have you spotted any signs and symptoms of a drug and alcohol…
Friend Referrals
Are you worried that a friend's alcohol or drug consumption has become out of control? For many individuals, substance abuse starts unintentionally…