Cannabis (Marijuana) Addiction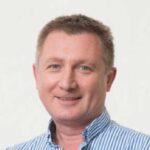 Updated on 16/09/2021
Medically reviewed by
Dr Alexander Lapa (Psychiatrist)
What Is A Cannabis (Marijuana) Addiction?
A Cannabis (Marijuana) addiction or a Cannabis Use Disorder (CUD), as they are medically referred to, are psychological substance disorders that essentially see individuals become reliant on the short term effects of Cannabis use.
Upon consumption, Cannabis helps many individuals relax and feel calm for a short period.  However, these short term effects gradually diminish.
Over time, the brain becomes dependent on the effects that consuming Cannabis provides, leaving many to experience intense cravings.  These cravings ultimately signal that a Cannabis (Marijuana) Addiction has developed.
What Causes A Cannabis (Marijuana) Addiction?
Cannabis (Marijuana) addictions arise from many different factors.  However, mental health disorders are one of the leading causes.
This is because, as touched on above, Cannabis use reduces the symptoms and pessimistic feelings associated with mental health disorders.
Other causes of a Cannabis (Marijuana) addiction include, but are not limited to the following:
Peer pressure

Problematic Cannabis use
Genetics
Abuse
Trauma
Bereavement
Irrespective of the cause of a Cannabis (Marijuana) addiction, various treatment options are available for people from all walks of life to take advantage of.
Signs and Symptoms Of A Cannabis (Marijuana) Addiction
Due to their very nature, Cannabis misuse and dependency's give way to several physical and psychological symptoms.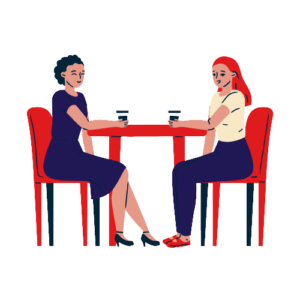 Identifying the symptoms of Cannabis (Marijuana) addiction is of utmost importance.  However, many fail to familiarise themselves with the symptoms that indicate that professional treatment is needed.
Below, we have outlined several common symptoms of Cannabis misuse and dependency.
Fatigue

Bloodshot eyes
Dry mouth
Increased appetite
Reduced interest in appearance
Paranoia

Poor judgement
Irritability
Mood swings
Agitation
Insomnia
Changes to routine

Secretive behaviour
Isolation
Changes in interests
Financial difficulty
Broken relationships
Though the symptoms noted above are commonly associated with Cannabis abuse and addictions, it is important to remember that the signs and symptoms vary from person to person.
Some individuals will only experience a few of the physical and psychological symptoms, while others will come to encounter a multitude of symptoms.
Treatment Options for Cannabis (Marijuana) Addiction
Treatment options for Cannabis (Marijuana) addictions greatly vary and depend on the rehab attended, the severity of addiction, the symptoms an individual experiences. The physical and psychological impact addiction has had.
Usually, treatment for Cannabis (Marijuana) addiction includes:
Psychological therapy
Well-being therapy
Detoxification is the first stage in addiction treatment. Medically induced detox initiates the withdrawal process, which essentially removes harmful toxins from the body and brain. Following detoxification, rehabilitation treatment programmes are encountered.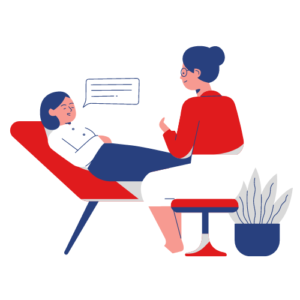 Rehabilitation treatment programmes include cognitive behavioural therapy and counselling sessions. Combined, these particular treatments ensure that underlying causes of addiction can be identified and overcome.
As Cannabis (Marijuana) addictions often arise due to mental health disorders, some individuals require dual diagnosis treatment. This particular treatment sees an individual simultaneously progress through addiction and mental health treatment to maximise their recovery efforts.
Although the above treatments are exceptionally beneficial, no one person is the same. Likewise, no one addiction is the same. Considering this, customised treatment programmes are supplied to those who require treatment.
Get Help Today by Contacting Addiction Advocates
Regardless of the severity of your Cannabis addiction, the symptoms you have come to experience and the length of time your cannabis dependency has been present, we can support you.
Through the employment of our self-referral service, we will distinguish the treatment that will benefit you, and we will locate a suitable rehab on your behalf.
To secure our help, call us today on 0800 012 6088. Alternatively, please chat with us online today and request a callback.
Frequently Asked Questions
What Are The Side Effects Of Cannabis Use?
Cannabis use and abuse are associated with various short and long-term side effects. The short-term side effects of Cannabis use include reduced concentration, memory problems, reduced reaction time and increased heart rate. These particular side effects alleviate within ten hours. The long-term side effects of Cannabis use include reduced mental health, poor cognitive function, heart problems, lung cancer and organ failure. These side effects are long-lasting and often require medical treatment.
How Long Does Cannabis (Marijuana) Addiction Treatment Take?
Cannabis (Marijuana) addiction treatment typically takes between 28 and 90 days to complete. The intensity of addiction and how an individual responds to treatment will ascertain how long treatment is required. If you are personally in need of addiction treatment, you must consider that recovering from a Cannabis (Marijuana) addiction is a lifelong process. With this in mind, we advise that you avoid putting a time frame on your addiction treatment and recovery.
Is Support Available Upon Completing Cannabis (Marijuana) Addiction?
Yes, upon completing Cannabis (Marijuana) addiction treatment, you will be equipped with 12-months of aftercare and a relapse prevention plan. Aftercare support will see you encouraged to attend weekly group therapy sessions at your chosen rehab. Recovery support groups will also be recommended.
References
[1] consistently used and abused drug in the United Kingdom - https://www.ons.gov.uk/peoplepopulationandcommunity/crimeandjustice/articles/drugmisuseinenglandandwales/yearendingmarch2020
[2] 29.6% of adults in England and Wales take advantage of the side effects that Cannabis has each year. - https://www.statista.com/statistics/976850/cannabis-use-in-the-uk/
[3] more than 55,000 people require Cannabis (Marijuana) addiction treatment in any given year due to the physical and psychological ramifications of Cannabis abuse and dependency. - https://www.bbc.co.uk/news/uk-47950785
[4] more than - https://digital.nhs.uk/data-and-information/publications/statistical/statistics-on-drug-misuse/2020/part-1-hospital-admissions-related-to-drug-misuse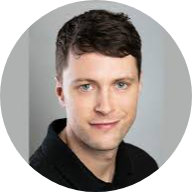 What do our previous clients think?
Really enjoyed my time at Asana lodge. Staff are great and most have previous experience of the afflictions that affect all the clients, so they can relate to the situation you are in. I feel ready now to tackle the outside world with all the skills I have learnt.
Thank you to all the staff at asana lodge from management to the cleaners, everyone made me feel so welcome and really went above and beyond to help me in my recovery. highly recommend anyone seeking help with addiction depression and anxiety to go to asana lodge and heal your mind body and soul.
Everyone at Cassiobury court have been very supportive with my recovery and I have learnt a lot over the past 14 days. I am taking away some good tools to help me with my addiction. I look forward to seeing the piers at the aftercare service.
I came to you desperate, feeling so depressed and anxious. I left feeling hopeful and grateful and excited about life. I can't believe the change in just 28 days.
Latest News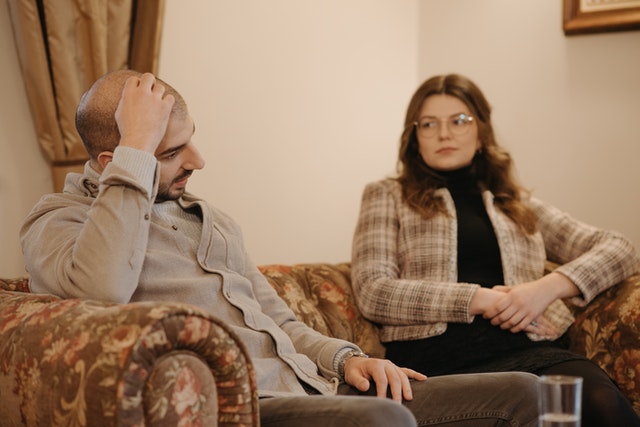 Addiction is a condition with many different layers. Those layers make it unpredictable and a highly personal illness to work through. The
How We Help
Finding the right treatment for your addiction can be difficult this is why we have created a service which takes the stress away which can be a massive relief when dealing with an addiction.
Self Referrals
Suffering with an addiction and being alone can be a horrific scenario for many. Whether you have a drug or alcohol addiction, we're here to help. Help Yourself
Family Referrals
Do you have concerns that a loved one may be affected by substance misuse? Have you spotted any signs and symptoms of a drug and alcohol… Help a Relative
Friend Referrals
Are you worried that a friend's alcohol or drug consumption has become out of control? For many individuals, substance abuse starts unintentionally… Help a Friend