Drug addictions are one of the most common yet dangerous fixations to be encountered. Some are however more prevalent than others, presenting greater awareness of their cause, signs, and risks. Some of those include addictions to alcohol, cocaine, and anti-depressant.
However, there are other drug addictions that impact the lives of many, which are yet to experience such awareness, making them harder to diagnose and treat.
Are you misusing prescription drugs? Are you relying on a drug that is rarely promoted, yet offers positive effects for yourself? Are you battling through common drug addiction side effects, yet lack direction on how to recover?
As there are a wealth of drug addiction types, down to the mass majority of substances that carry addictive traits, it can feel very overwhelming when encountering experiences of those who are classed as 'other' drug addictions.
Those of which are niche, are unaware to many and are perceived as low risk, reflecting specific prescription drug addictions for example.
Knowing where to turn to in the event of drug addiction signs and symptoms is very important, no matter how uncommon your addiction may be or how unfamiliar the drug's makeup may be.
A degree of addiction treatment and support will be available to you, through drug rehab, to overcome your physical and psychological addiction.
At Addiction Advocates, we're here to shine the light on other drug addictions, to help increase awareness of the type of support you can access, no matter how alone you may feel.
Get In Touch
Are you suffering from any Drug Addiction and need help? Addiction Advocates are leading UK based experts in Drug Addiction and Rehabilitation Treatment. Find out how we can help by getting in touch with our friendly team today.
Risks of developing a drug addiction
Any degree of drug addiction can be very dangerous and damaging. Drugs themselves are highly toxic, known to cause artificial changes to both the body and brain, which in some cases, can be irreversible.
Commonly, through consumption, the positives of those drugs will be focused on. It's understandable why withdrawal symptoms or consequences will not motivate initial use.
However, once an addiction does develop, by chasing the highs and experiencing the positive reinforcement that consumption offers, those negatives do then motivate ongoing use, to reach for the positives.
Yet, under the surface, those risks will be present, aggravating addiction susceptibilities, increasing the chance of mental health issues, placing users in the position of dual diagnosis, and causing many health worries.
Initially, drug abuse may feel worth it. Yet long-term drug addictions will not be worth the hassle. This is understood when considering common types of addiction, yet unfortunately, other drug addictions, such as prescription drug fixations are downplayed.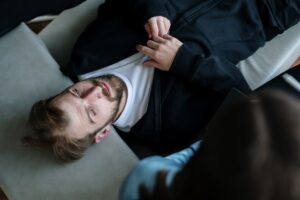 Signs of drug addictions
While every drug addiction will be unique, therefore carrying specific signs and symptoms, there are common signs to look out for, no matter the drug you are abusing.
Changes in behaviour, of the negative sort, are linked to excessive drug abuse
Mental health changes, experiencing signs of depression, anxiety, and obsession
Physical health problems, from hangover-like symptoms to the concerns of physical conditions
Prioritising drug abuse and associated exposure over everyday responsibilities, routine, and connections
Withdrawing from hobbies, relationships, and usually desired events/activities
Experiencing financial struggles, to fund addiction
In the case of prescription drug addiction, finishing prescriptions in advance while attempting to secure more
Isolating behaviour
Irritability, withdrawal symptoms in between consumption and emotional turmoil
While many individuals will wonder how long drug addictions can be encountered, prior to developing such signs, all experiences will be different. This will also be the case when considering the exact encounters of signs, from their contents to their effect.
Yet ultimately, common substance use disorders, including other drug addictions will develop with clarity of such signs, rapidly and strongly if enabled.
Common drug addiction diagnoses
There are a wide plethora of drug addiction diagnoses that are encountered every single day here in the UK.
The most common surround prescription medications such as painkillers and anti-depressants, legal substances such as alcohol, and illicit drugs such as cocaine, heroin, cannabis, and amphetamines.
All are dangerous in their own ways, resulting in fluctuating side effects and consequences. However, the common consensus is that a diagnosis will result in negativity, suffering and in aggravated behaviours without considering addiction support.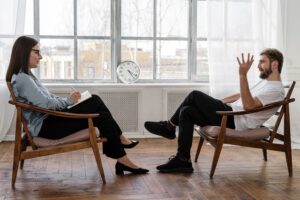 Other drug addictions and their risks
Alongside addictions that carry greater awareness, there are some other drug addictions that are less common.
Down to this, many individuals either overlook the signs of addiction, disbelieve the probability of addiction, or feel lost when considering recovery steps.
An addiction can in fact develop around any drug which displays addictive tendencies. From legal highs to drugs used for medical purposes, and to illegal substances, all can be addictive if abused, if consistently consumed and if a positive reinforcer is attached.
For example, if you're abusing a drug that helps you emotionally cope, that will be the reinforcer, of offering stability and management. Again, if you're using a drug for greater levels of confidence, that will be the driving force that can easily amount to an addiction.
It is very important to be aware of this, as the drug itself may seem harmless, yet paired with the emotional connection it offers, can increase the risk of other drug addictions.
Treating specific drug addictions
As addiction recovery can be complex, especially if you're encountering an addiction that is less common, treatment will always be personalised. Through our services here at
Addiction Advocates, we work with an association of treatment centres, specialising in drug addiction recovery.
Down to the personal and ever-changing nature of drug addictions, you can therefore expect to complete treatments that are appropriate for your addiction type.
Your side effects, your triggers, your reinforcers, and your experiences will be taken into account, to encounter the most effective form of addiction treatment.
While you can expect to complete detoxification, cognitive behavioural therapy, relapse prevention planning and further talking therapies, a unique mix will be encouraged to truly benefit your recovery.
With this in mind, if you are encountering a fixation that is seen as other drug addictions, help is still available, even if awareness is low across the masses.
Specialists will be here for you, to increase your personal awareness, to help you work through treatment, and to help you understand how to manage drug addiction exposure for the future.
Contact our team if you're feeling alone, worried, or ready to embark on drug addiction recovery.
Latest News

Poor mental health rates are actively increasing across the globe. While more and more individuals find themselves encountering the signs and symptoms of common
What We Offer
Free Telephone Assessment
This is done to assess what sort of help is needed so we can recommend an addiction treatment service that can provide the best help possible.
All calls are strictly confidential and are carried out by a trained healthcare professional.
No obligation recommendations are made after a full assessment of yourself or loved ones situation is fully made.
Recommendations include specialist addiction treatment programmes in CQC regulated facilities based throughout the UK.
If you are unable to afford private treatment then public healthcare and charities would also be recommended to you.
How We Can Support You
We have a large number of helpful services available to help give you the best possible support when it comes to dealing with addiction.
Just some of the services we can offer includes:
Free confidential telephone assessment
Recommending CQC regulated residential addiction treatment providers
Arranging for an intervention, if needed
Insights into how different therapies and evidence based treatments work
How detoxification works and what is the most safest option
What type of rehab and detox programmes would be best suited for yourself or loved one
Recommendations of the best providers in your area
Why Choose Us?
We can help take the stress out of finding an addiction treatment provider by recommending only the best options available that fully suits your criteria.
The help and advice we can provide includes making sure that your journey towards recovery is one that can definitely be achieved.
Taking the step towards recovery can be incredibly tough but we are here to put your concerns at ease by giving you insights into the safety of undertaking residential addiction treatment and how it can put you on the path towards long lasting recovery from addiction.
Our team of advisors have extensive experience and knowledge about the subject of addiction and the treatment provided so if you have any questions then they will be more than happy to help.
Get started today by calling our friendly team today on 0800 012 6088.
How We Help
Finding the right treatment for your addiction can be difficult this is why we have created a service which takes the stress away which can be a massive relief when dealing with an addiction.
Self Referrals
Suffering with an addiction and being alone can be a horrific scenario for many. Whether you have a drug or alcohol addiction, we're here to help. Help Yourself
Family Referrals
Do you have concerns that a loved one may be affected by substance misuse? Have you spotted any signs and symptoms of a drug and alcohol… Help a Relative
Friend Referrals
Are you worried that a friend's alcohol or drug consumption has become out of control? For many individuals, substance abuse starts unintentionally… Help a Friend