Private Drug and Alcohol Rehab
Updated on 13/06/2023
Medically reviewed by
Dr Alexander Lapa (Psychiatrist)
When deciding between your addiction treatment options, private rehab and outpatient rehab services are the two main forms of treatment. These treatments can both help to treat addiction but differ greatly.
Private rehab treatments are usually financed by yourself or with medical insurance if covered. However, beyond the cost of treatment, there are a number of benefits of private drug and alcohol rehab, from medical detox, leading addiction therapies and treatments, and comprehensive aftercare services.
If you require private drug or private alcohol rehab, please get in touch with us. Our experienced team at Addition Advocates will provide more detailed information on the various treatment options available for your substance addiction and locate a rehab facility that is right for you.
Learn more about what you can expect during private drug rehab treatment here.
Get Treatment Advice Now
Speak to an expert
To get in touch with an expert, call or message us using the contact details provided below. Alternatively, you can complete our online enquiry form, and we will get straight back to you.
What is Private Rehab Treatment?
Private rehab is in most cases a self-funded stay in a residential alcohol and drug rehab centre. Here you will receive professional, confidential addiction treatment and the necessary therapies to put help you recover from substance abuse.
Identifying if private rehab treatment is for you also depends on your personal recovery needs. Private drug and alcohol rehab is an intensive form of treatment where you complete a rehab programme within a residential facility.
Factors which may make private rehab treatment more beneficial for you include the length of your addiction history, the type of addiction you struggle with and the potential severity of drug withdrawal symptoms. Addiction Advocates is a professional rehab referral service which can help connect you with several CQC-approved private rehabilitation centres located throughout the United Kingdom.
Private alcohol rehab and drug rehab treatment can be life-changing – get in touch to start your recovery journey today.
Do I Need a Private Drug and Alcohol Rehab?
For most people who struggle with drug or alcohol abuse, private rehab is the best form of treatment programme. Due to the high demand and less intensive types of treatment on offer, outpatient rehab is not always the most suitable type of addiction treatment, especially due to the common long waiting lists. Private rehab treatment is equipped with world-class addiction staff, treatment, and facilities.
Additionally, private rehab treatment includes personalised and holistic addiction recovery plans to suit the individual, so the chances of relapse are reduced as a result. Whether it is a drug, alcohol, prescription drug or behavioural addiction, addiction can be catered to by specialised counsellors and medical professionals.
Sometimes it can be hard to know if you require treatment at an alcohol rehab.
Some signs that you should attend inpatient rehab include:
Using drugs or alcohol very frequently
Sudden mood and behaviour changes
Sudden loss or gain of weight
Prioritising alcohol or drug abuse over other things
Breakdown of relationships or work
Experiencing withdrawal symptoms when not using
Craving the use of drugs or alcohol
Mental health issues such as depression or anxiety
These are common signs of addiction which require treatment – fill out the contact form to learn more.
Cost of a Private Drug and Alcohol Treatment
The cost of rehabilitation depends on various factors at the CQC-approved private rehabilitation centres we refer to at Addiction Advocates, including the length and type of drug or alcohol treatment. Prices typically range from £4000-11,000, however, the cost of rehab depends on the centre and treatments provided.
A minimum 10-day detox usually comes with counselling, prescription drugs, and accommodation, so you don't need to worry about hidden costs.
Private residential rehab means you will stay in rehab during the withdrawal and treatment process. Patients are provided with a peaceful and relaxing environment for recovery. However, it's also worth noting that residential rehab treatment is typically for a long-term rehab programme that can usually last between 28 days to 6 weeks.
Depending on your personal requirements, the cost of rehab treatment at a CQC-approved private rehabilitation centre will start from £4000. And aside from world-class accommodation, counselling, and prescription drugs, you will also have access to free aftercare rehab programmes which are provided for a year after your rehab programme has ended.
It goes without saying that when it comes to treating addiction, the cost of treatment is far less compared to the cost of addiction. Get in touch for a private drug rehab treatment quote.
What to Expect at a Private Rehab Clinic?
Regardless of the severity of the addiction, or whether you opt for an outpatient or private clinic, you will be required to undergo a drug or alcohol detox, which typically lasts for a week. Detox involves withdrawing from addictive substances with the help of prescription drugs which are prescribed to manage withdrawal symptoms. Nutritious meals and vitamin B supplements are also provided during the withdrawal stage.
Common withdrawal symptoms might include insomnia, nausea, stomach aches, anxiety, paranoia, confusion, nightmares, increased cravings, and depression. You might also experience physical symptoms like tremors and shakes, muscle aches, eating disorders, and hyperactivity.
Withdrawal symptoms vary from person to person and also depend on the severity of the addiction. Completing a medical detox in private drug and alcohol rehab is another reason to opt for this form of treatment, as home detox or outpatient services are more dangerous when not managed and monitored by medical professionals.
Drug and Alcohol Addiction Treatments
Once you have completed detoxification, you will complete a variety of therapies and counselling sessions at private alcohol rehab. They are focused on psychological improvement by treating harmful mindsets.
Treatment therapies offered at private rehab include:
Group therapy
Individual therapy
Art therapy
Talking therapies
Cognitive Behavioural Therapy (CBT)
Dialectal Behaviour Therapy (DBT)
Dual diagnosis
Holistic treatments
Relapse prevention
Aftercare sessions
Treatment Programmes Available at Residential Rehab
At Addiction Advocates we can help you overcome your substance abuse, no matter what type it is. We can help you find the following:
Whilst these rehab programmes differ due to the withdrawal symptoms you will experience and the therapies offered, each rehab treatment will help you overcome your addiction for good.
Find out more about alcohol and drug rehab programmes available on 0800 012 6088.
Benefits of Private Drug Rehab and Alcohol Rehab
There is a number of benefits to choosing inpatient drug rehab, such as the intensive treatments, the low relapse rates and the community feel to addiction recovery.
Private rehab centres offer luxurious environments to recover in. By removing yourself from your home environment and attending a private facility, you can enjoy modern rooms, nutritious meals cooked by an onsite chef and laundry catered for you.
Many of our rehab centres host gym equipment and a range of wellbeing equipment, such as yoga facilities, saunas, reiki, satori chairs and more, which can hugely benefit your recovery.
Discretion is another advantage that comes with private treatment for drug or alcohol addiction. If you prefer to keep your detox and rehab treatment a secret, private rehab clinics offer confidential treatment and comfortable facilities to recover within.
Find out for yourself why private drug and alcohol rehabs are so popular with recovered addicts.
Seek Rehab Treatment with Addiction Advocates
If you are ready to begin your drug or alcohol addiction recovery journey and have decided to seek out treatment, reach out to Addiction Advocates today. Our helpline is available 24/7 to help you seek alcohol and drug rehab as soon as possible.
Even if you are not quite sure that you have an addiction, you can also call a member of our team to discuss your substance use and help you find the appropriate treatment. They will evaluate and determine whether you need to seek out professional help.
Call today on 0800 012 6088 or text HELP to 83222 for more information about drug and alcohol rehab programmes.
FAQ's About Alcohol Rehab
How private is alcohol rehab?
Visiting an alcohol rehab is extremely private. All details are kept confidentially, along with promoting a private and discrete rehab environment. Please be rest assured that all details will be kept in-house, and communication with family members or peers will be completed under your guidance.
How much does alcohol rehab cost?
The cost of alcohol rehab can unfortunately deviate, all depending on an individual's requirements. Factors such as outpatient treatment or residential treatment can lead the way when considering financial investments. Yet, for an accurate gauge, feel free to contact our team. In some cases, private insurance can cover the cost of alcohol rehab. Yet this will depend on your policy, along with your selected treatment centre.
What is the average duration of alcohol rehab?
The duration of an alcohol rehab treatment programme can deviate, reflecting personal needs and susceptibility to treatment. A large proportion of rehab programmes can last 28 days, following a detox and psychological intervention. However, for some individuals., this may be shorter, while others may require further professional support.
What happens after rehab?
Alcohol rehab is a highly valuable experience to complete. However, once a return home is recommended, vulnerabilities do present themselves. As this is classified as a high-risk situation, ongoing support will be available post rehab. This will help to reduce future alcohol relapses, along with ensuring that recovery can be maintained for the long-term.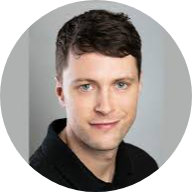 What do our previous clients think?
Really enjoyed my time at Asana lodge. Staff are great and most have previous experience of the afflictions that affect all the clients, so they can relate to the situation you are in. I feel ready now to tackle the outside world with all the skills I have learnt.
Thank you to all the staff at asana lodge from management to the cleaners, everyone made me feel so welcome and really went above and beyond to help me in my recovery. highly recommend anyone seeking help with addiction depression and anxiety to go to asana lodge and heal your mind body and soul.
Everyone at Cassiobury court have been very supportive with my recovery and I have learnt a lot over the past 14 days. I am taking away some good tools to help me with my addiction. I look forward to seeing the piers at the aftercare service.
I came to you desperate, feeling so depressed and anxious. I left feeling hopeful and grateful and excited about life. I can't believe the change in just 28 days.
Latest News
How does Narcotics Anonymous work? It's our team question we receive frequently from those looking for additional support. In this article,
How We Help
Finding the right treatment for your addiction can be difficult this is why we have created a service which takes the stress away which can be a massive relief when dealing with an addiction.
Self Referrals
Suffering with an addiction and being alone can be a horrific scenario for many. Whether you have a drug or alcohol addiction, we're here to help.
Family Referrals
Do you have concerns that a loved one may be affected by substance misuse? Have you spotted any signs and symptoms of a drug and alcohol…
Friend Referrals
Are you worried that a friend's alcohol or drug consumption has become out of control? For many individuals, substance abuse starts unintentionally…