Private Drug and Alcohol Rehab
Updated on 01/03/2023
Medically reviewed by
Dr Alexander Lapa (Psychiatrist)
When it comes to treatment options, typically, private and public rehab treatment are the two main choices. The former is mostly funded by the NHS or by other public bodies.
In contrast, private rehab treatments are usually financed by yourself or with medical insurance – if applicable. However, beyond the cost of treatment, there are still many benefits that private drug and alcohol rehab offers, especially when compared to those offered by public institutions (and we will go into this in more detail).
Nevertheless, if you are not sure where to start, feel free to get in touch with us. Our experienced team at Addition Advocates will provide more detailed information on the various treatment options. In the meantime, here is everything you need to know about private rehab treatment.
Get Treatment Advice Now
Speak to an expert
To get in touch with an expert, call or message us using the contact details provided below. Alternatively, you can complete our online enquiry form, and we will get straight back to you.
What is Private Rehab Treatment?
Private rehab is in most cases a self funded visit to a drug rehab centre. Here you will receive professional, confidential treatment for you addiction and the necessary therapy to put you in a good place with yourself and prepared for the road ahead.
Usually payment will be provide by addict, family members, friends, or a medical insurance. All in all, your admission into a treatment facility is usually under your control, which might not be beneficial when it comes to the urgency involved with drug addiction.
However, that is not to say private rehab clinics have nothing to do with the NHS or other public bodies. Before and during treatment, a clinic might request your medical history to map out a personalised treatment plan for you.
More so, identifying if private rehab treatment is for you depends on a variety of subjective factors, one of which includes the length of the addiction and the expected intensity of drug withdrawal symptoms. Certainly, the severity of the symptoms depends on the severity of your drug or alcohol addiction. Again, this is when Addiction Advocates comes in. We can help connect you with a number of CQC approved private rehabilitation centres located throughout the United Kingdom.
Do I Need a Private Drug and Alcohol Rehab?
For most people, yes. Due to the wait time and the average quality of treatment on offer, the public option is not the best solution to addiction treatment. On both fronts, private rehab treatment is far better and equipped with world-class treatment personnel and facilities.
Additionally, a private rehab treatment usually includes personalised and holistic addiction recovery plans. Any, and every form of addiction, including drug, alcohol, prescription, and behavioural addiction, is catered to by specialised counsellors and medical personnel. On the other hand, in public rehab treatment, you are more likely to be placed in rehab centres that provide therapy to addictions outside of your specific needs.
Discretion is another advantage that comes with private treatment for drug or alcohol addiction. If you prefer to keep your detox and rehab treatment a secret, private rehab clinics are the way to go.
Cost of a Private Drug and Alcohol Treatment
It goes without saying that when it comes to treating addiction, the cost of treatment is far less compared to the cost of addiction. Across the tens of CQC approved private rehabilitation centres Addiction Advocates has access to, the cost of rehabilitation varies depending on various factors, including length and type of treatment.
A minimum 10-day detox usually comes with counselling, prescription drugs, and accommodation. More so, you won't have to worry about hidden costs.
For a more extended stay, the price depends on your choice of a rehab clinic. So, it's good to know the two kinds of private rehab clinics available:
Private Residential Rehabilitation – This option offers a live-in lifestyle during the withdrawal and treatment process. Patients are also offered a peaceful and relaxing environment for recovery. However, it's also worth noting that residential rehab treatment is typically for a long term rehab programme that can usually last between 28 days to twelve months.
Private Inpatient Rehabilitation – This option is more suitable for short term treatment programs that typically last between 10 days to six weeks. These are typically hospital-based rehab programmes; some of which offer residential rehab services.
Depending on your requirements, the cost of a rehab clinic under CQC approved private rehabilitation centres vary in cost. And aside from world-class accommodation, counselling, and prescription drugs, you will also have access to free aftercare rehab programs. Also, for people with limited funds, all hope is not lost; as there is also access to structured payment plans to facilitate your recovery.
What to Expect at a Private Rehab Clinic?
Regardless of the severity of the addiction, or whether you opt for a public or private clinic, you will be required to undergo detoxification, which typically lasts for a week. Detox involves expelling the bad substances via the use of prescription drugs, in addition to the intake of nutritious meals and vitamin B supplements.
It's also worth noting that the withdrawal symptoms are common and might include insomnia, anxiety, paranoia, confusion, suicidal thoughts, nightmares, increased cravings, and depression. You might also experience physical symptoms like tremors and shakes, muscle aches, eating disorders, and hyperactivity. No doubt, the symptoms vary from person to person and also depends on the severity of the addiction. What's more, your ability to cope with each symptom, particularly increased cravings, is another factor used to determine the necessity of a private drug or alcohol rehab treatment.
Once you have completed detoxification, you will undergo a myriad of therapies and counselling sessions. They are focused on psychological improvement by trumping and discrediting any harmful mindsets. It also includes the integration of positive coping strategies.
Signing Up for Private Rehab Treatment
If you are ready to begin your drug or alcohol addiction recovery journey and have decided to seek out treatment, we advise reaching out to Addiction Advocates. Our helpline and website are available 24/7. We hope you enjoy your experience on our website, which offers more detailed search options for the perfect rehab clinic that fits your preferred requirements.
However, if you are not quite sure that you have an addiction, you can also call a member of our team. They will evaluate and determine whether you need to seek out professional help.
FAQ's About Alcohol Rehab
How private is alcohol rehab?
Visiting an alcohol rehab is extremely private. All details are kept confidentially, along with promoting a private and discrete rehab environment. Please be rest assured that all details will be kept in-house, and communication with family members or peers will be completed under your guidance.
How much does alcohol rehab cost?
The cost of alcohol rehab can unfortunately deviate, all depending on an individual's requirements. Factors such as outpatient treatment or residential treatment can lead the way when considering financial investments. Yet, for an accurate gauge, feel free to contact our team. In some cases, private insurance can cover the cost of alcohol rehab. Yet this will depend on your policy, along with your selected treatment centre.
What is the average duration of alcohol rehab?
The duration of an alcohol rehab treatment programme can deviate, reflecting personal needs and susceptibility to treatment. A large proportion of rehab programmes can last 28 days, following a detox and psychological intervention. However, for some individuals., this may be shorter, while others may require further professional support.
What happens after rehab?
Alcohol rehab is a highly valuable experience to complete. However, once a return home is recommended, vulnerabilities do present themselves. As this is classified as a high-risk situation, ongoing support will be available post rehab. This will help to reduce future alcohol relapses, along with ensuring that recovery can be maintained for the long-term.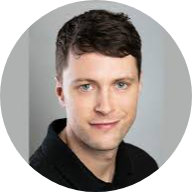 What do our previous clients think?
Really enjoyed my time at Asana lodge. Staff are great and most have previous experience of the afflictions that affect all the clients, so they can relate to the situation you are in. I feel ready now to tackle the outside world with all the skills I have learnt.
Thank you to all the staff at asana lodge from management to the cleaners, everyone made me feel so welcome and really went above and beyond to help me in my recovery. highly recommend anyone seeking help with addiction depression and anxiety to go to asana lodge and heal your mind body and soul.
Everyone at Cassiobury court have been very supportive with my recovery and I have learnt a lot over the past 14 days. I am taking away some good tools to help me with my addiction. I look forward to seeing the piers at the aftercare service.
I came to you desperate, feeling so depressed and anxious. I left feeling hopeful and grateful and excited about life. I can't believe the change in just 28 days.
Latest News
In the UK, there is a big drinking culture. Because of this, a lot of harmful behaviour and alcohol abuse
How We Help
Finding the right treatment for your addiction can be difficult this is why we have created a service which takes the stress away which can be a massive relief when dealing with an addiction.
Self Referrals
Suffering with an addiction and being alone can be a horrific scenario for many. Whether you have a drug or alcohol addiction, we're here to help.
Family Referrals
Do you have concerns that a loved one may be affected by substance misuse? Have you spotted any signs and symptoms of a drug and alcohol…
Friend Referrals
Are you worried that a friend's alcohol or drug consumption has become out of control? For many individuals, substance abuse starts unintentionally…