Detox
Updated on 28/10/2022
Medically reviewed by
Dr Alexander Lapa (Psychiatrist)
Detox programmes are vastly used when considering drug and alcohol rehabilitation. For some clients, a standalone drug and alcohol detox will help to influence withdrawal, while disconnecting all cravings. However, for others, a detox programme, along with additional recovery driven treatments will be required.
Although rehab programmes can differ, the common consensus is that a detox programme will be recommended in the majority of situations. This is down to the positive effects that physical withdrawal has on the initial recovery stages. Likewise, completing a detox will usually motivate the readiness for additional recovery, improving the response to further addiction treatments.
With this in mind, if you're abusing drugs or alcohol, a detox programme will offer great value. However, it is imperative that a medically assisted detox is opted for, prioritising your health and safety, while increasing your chances of withdrawal.
Get Treatment Advice Now
Speak to an expert
To get in touch with an expert, call or message us using the contact details provided below. Alternatively, you can complete our online enquiry form, and we will get straight back to you.
What is a drug and alcohol detox?
As highlighted above, drug and alcohol detox programmes are used through the predominance of rehab programmes. A high-quality detox programme will offer a safe and effective process to remove addictive substances from the body, helping to instil recovery influences.
The detox process is where consumption levels are reduced by replacing them with prescription medications. A variety of different medications are used through a detox, all depending on the type of addiction, its severity and side effects. Through this replacement, the body will begin to cope without addictive substances, while also working through withdrawal symptoms.
Alongside replacement medications, natural substances can also contribute towards an effective detox process. Vitamins and minerals are likely to be recommended to increase health levels, throughout the detox, additional treatment and post-rehab life.
Detox programmes are known as challenging down to their associated withdrawal symptoms. As a reliance builds on drugs and alcohol, the body and mind will become custom to a certain level. Once this level is reduced, shock will be experienced, causing physical and psychological withdrawal symptoms.
Through these challenging withdrawal symptoms, some clients will reach for additional drug and alcohol abuse. This of course will disrupt the detox process, devaluing recovery attempts. With this in mind, completing a detox programme via a rehab clinic will be recommended, where replacement medications can be utilised to ease the withdrawal process.
How long will detox take?
'How long does it take to detox from alcohol or drugs?' is a very common question we get asked. On average, a detox programme can last anything from 7-28 days. This is the optimal timeframe that will allow drugs or alcohol to leave the body safely, while also preparing for sober living.
However, the length of detox can vary from person to person, depending on a number of factors. The type of drug and alcohol which has been consumed will have a direct impact on the timeframe of withdrawal. Likewise, the frequency of consumption, along with the length of addiction can either shorten or prolong a detox programme.
With this in mind, it can be difficult to provide an accurate timeframe. Factors such as susceptibility to the withdrawal process can also influence how long your detox will be required.
Home detox programmes
Many individuals will attempt to detox from home. Although it is understandable, down to the surrounding home comforts and levels of convenience, withdrawing from drugs and alcohol, alone, will not be recommended.
Through lone attempts, it. Is very likely that a structured detox programme, tried, tested and recommended will not be present. Through either a cold turkey approach or a generalised detox programme, there is a risk that the detox process may be interrupted, or that high-risk withdrawal symptoms are experienced.
As both of these experiences can influence further substance abuse, independent detox programmes should be avoided at all costs.
The importance of a medically assisted detox
In contrast to the above, medically assisted detox programmes are highly recommended. Firstly, by following a detox programme that is personalised around your needs, the severity of your consumption and your side effects, greater success is likely through the withdrawal stage.
Secondly, your health and safety will be maintained with the assistance of medical professionals. As detox programmes can be unpredictable at times, especially when considering withdrawal symptoms, it is very important that you have someone in place to resolve those unpredictable side effects. Here you will have knowledge that the detoxification process is safe and sustainable.
Lastly, you'll likely progress through a medical detox programme, moving you one step closer to rehabilitation. As your withdrawal process will be controlled by replacement medications and alternative therapies, you'll have greater motivation to maintain your road to recovery.
With this in mind, medical detox programmes should always be selected. Here you will benefit from the value that the detoxification process can offer to drug and alcohol users.
Additional recovery driven treatments
Detox programmes are recognised as productive when considering physical withdrawal. However, alongside a detox programme, additional recovery driven treatment options will be required.
The detox process will usually begin any rehab programme. This will kickstart the initial stages of withdrawal. Soon after, psychological support will be required through the likes of therapy, cognitive behavioural therapy and exposure therapy.
This combination is very important to ensure that the results achieved through detox can be sustained into the future.
Start your detox process today
If you're currently abusing drugs or alcohol, considering the idea of professional rehabilitation, your programme will likely commence with a detox plan. Through our referral services here at Addiction Advocates, we can offer an efficient admission into rehab, providing immediate access to your detox process.
Benefit from the value that medical detox programmes offer in comparison to self-detox attempts. You'll withdraw from drugs or alcohol through a safe, effective and efficient process. Detox programmes are in place to ease the recovery process. Make use of these tools to detox from drugs and alcohol for the long-term.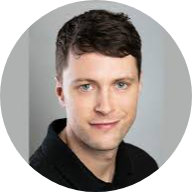 What do our previous clients think?
Really enjoyed my time at Asana lodge. Staff are great and most have previous experience of the afflictions that affect all the clients, so they can relate to the situation you are in. I feel ready now to tackle the outside world with all the skills I have learnt.
Thank you to all the staff at asana lodge from management to the cleaners, everyone made me feel so welcome and really went above and beyond to help me in my recovery. highly recommend anyone seeking help with addiction depression and anxiety to go to asana lodge and heal your mind body and soul.
Everyone at Cassiobury court have been very supportive with my recovery and I have learnt a lot over the past 14 days. I am taking away some good tools to help me with my addiction. I look forward to seeing the piers at the aftercare service.
I came to you desperate, feeling so depressed and anxious. I left feeling hopeful and grateful and excited about life. I can't believe the change in just 28 days.
Latest News
When most people think of drug addiction, they probably picture illegal drugs such as cocaine or heroin. Medicines including painkillers
How We Help
Finding the right treatment for your addiction can be difficult this is why we have created a service which takes the stress away which can be a massive relief when dealing with an addiction.
Self Referrals
Suffering with an addiction and being alone can be a horrific scenario for many. Whether you have a drug or alcohol addiction, we're here to help.
Family Referrals
Do you have concerns that a loved one may be affected by substance misuse? Have you spotted any signs and symptoms of a drug and alcohol…
Friend Referrals
Are you worried that a friend's alcohol or drug consumption has become out of control? For many individuals, substance abuse starts unintentionally…