Inpatient Alcohol Rehab Centres
Updated on 14/06/2023
Medically reviewed by
Dr Alexander Lapa (Psychiatrist)
While alcohol is legal to purchase and normalised for consumption, it is an addictive substance that can influence grave changes to both the body and brain. Tapping into the internal reward system, the effects of alcohol are positively reinforced, resulting in cravings and excessive exposure, which can induce habitual-like behaviours if enabled.
Alcoholism is a challenging addiction to battle, due to the accessibility of alcohol and the heavy drinking culture, which is especially found here in the UK. Differentiating binge drinking and an alcohol use disorder can also be tough, due to blurred signs and symptoms.
Yet, without such differentiation and possible intervention, alcohol addiction can amount to life-limiting health concerns, behavioural changes, and negative lifestyle choices. Yet through the consequences, bringing consumption to a halt is challenging, due to the cycle of addiction.
The most effective way to recover from addiction and restabilise a quality life will be through visiting inpatient alcohol rehab centres. Comprehensive intervention on physical and psychological levels can be sourced through this option, to fully recover from the damages and changes of alcohol exposure.
See how we at Addiction Advocates can point you in the right direction of alcohol detoxification and rehabilitation, on an inpatient basis.
Get Treatment Advice Now
Speak to an expert
To get in touch with an expert, call or message us using the contact details provided below. Alternatively, you can complete our online enquiry form, and we will get straight back to you.
The Psychology of alcohol addiction
While alcohol consumption is a physical action, it's driven by psychological associations. The effects of alcohol, as a depressant, slow down the brain, central nervous system, and functionality. Such effects come across as relaxing and unwinding. However, experiencing these impacts regularly can impact the organic structure and functioning of the brain.
It's also found that the effects of alcohol consumption influence the internal reward system, where the positives of exposure are reinforced and linked to the role of alcohol. To experience those feelings, alcohol consumption will be seen as an ongoing action and as a necessity. This is how the psychology of alcohol addiction amounts, meaning it is a difficult condition to deter due to ingrained emotional responses and reinforcements.
Alcohol addiction can also influence the consequences of mental health issues due to its role when suppressing the organic functionality of happy chemicals. Once the withdrawal is encountered, plummeting and depressive episodes are common, causing psychological weaknesses and pressures. If experienced for the long term, a dual diagnosis can develop through alcoholism, again showing its strength across brain activity.
Being addicted to alcohol is not something a person chooses, but rather it becomes a habit that they can't control. It happens because alcohol makes them feel good, momentarily. However, addiction causes a lot of harm to their health, how they feel every day, and how they live their life.
Be aware of the psychology behind addiction and how treatment via inpatient alcohol rehab centres can assist with rehabilitation and restore physical and psychological effects.
Signs of alcoholism
There are many effective alcohol rehab centres in the UK. But, if you are wondering whether it's the right time to seek help for alcohol addiction or if you require any professional help at all, it's important to be aware of certain signs that may indicate you're struggling with alcoholism.
Alcoholism can display a range of signs and symptoms due to how it interacts on a person-by-person basis. However, common signs will be noticeable through behavioural changes, social interaction and involvement changes, and physical and psychological health.
If you notice any of the following symptoms listed below, it may be a strong indication that you should seek help for your alcohol addiction.
Increasing alcohol consumption for its full effect.
Drinking alone.
Drinking early on and throughout the day.
Feeling the need to have alcohol in the house continuously.
Hiding your alcohol consumption from others.
Experiencing withdrawal symptoms.
Seeing alcohol consumption as a reward, necessity or coping strategy.
Physical health problems, along with the feelings of a constant hangover.
Psychological health problems, such as depression and anxiety.
Isolating oneself from loved ones, responsibilities, and everyday life.
Prioritising alcohol consumption.
Noticeable changes to behaviour and personality.
Continuing consumption through consequences, such as financial problems.
Missing important occasions, such as the birthday of a loved one, due to alcohol consumption.
Feeling out of control of your drinking habits.
Neglecting your responsibilities, such as work commitments.
Experiencing intense cravings for alcohol.
Experiencing a combination of changes can direct the diagnosis of alcohol addiction. Considering alcohol detoxification and support via inpatient alcohol rehab centres is strongly encouraged.
The Essential Role of Inpatient Alcohol Rehab Centres
Alcohol addiction is not a simple problem that can be fixed overnight. It's a complex issue that needs a comprehensive approach, focusing on every aspect of a person's life that's impacted by the addiction.
That's where residential alcohol treatment centres come in. These centres provide well-rounded support, specifically designed to help individuals fight against alcohol addiction.
Residential alcohol treatment centres provide a safe, peaceful and supportive environment for a comprehensive recovery process. Patients will receive personalised treatment programmes, tailored to their specific needs.
The damage caused by alcohol addiction isn't just limited to the brain. It also takes a tremendous toll on the body. Therefore, it's wise for those battling addiction to consider inpatient rehab centres, as treatment not only focuses on physical healing but also addresses the psychological aspects of recovery.
Alcohol rehabilitation centres are equipped with skilled and knowledgeable experts, as well as a team of highly trained medical professionals, who have extensive training in assisting individuals on their path to recovery. These facilities offer valuable support and guidance to help individuals comprehend the nature of their addiction, develop effective strategies for dealing with it, and acquire the necessary skills for maintaining long-lasting sobriety.
Below, you'll find a comprehensive overview of the typical components and features of inpatient alcohol rehab centres.
Recovering via inpatient alcohol rehab centres
A comprehensive process will be accessible through inpatient care. Here you'll have safety, comfort and privacy in mind while working through effective and suitable bouts of alcohol addiction treatment.
Although outpatient care is available, inpatient care will offer the greatest recovery rates, the quickest turnaround period, and the below beneficial steps to work through a physical and psychological addiction.
The Admissions Process
Inpatient care will start with an admission process that caters to personal needs.
It's common for the alcohol rehab centres to have a dedicated team of specialists, who conduct essential assessments to understand your personal needs, including the severity of your addiction, whether there are any co-occurring mental health issues present, and your overall physical health. These assessments help create a tailored programme that takes into account your specific challenges and goals, ensuring you receive the most appropriate care during your stay.
Alcohol Detoxification
If a patient is experiencing symptoms of alcohol addiction (which is likely), the next step is alcohol detoxification. Alcohol detoxification will induce a key milestone of addiction recovery, helping to purge the body of any toxins, caused by excessive alcohol consumption. This is often the first step of any treatment programme.
The alcohol detox stage is designed to help you safely and comfortably withdraw from alcohol. Detoxification can be a challenging and dangerous part of treatment, as your body will be adjusting to the absence of alcohol, which prompts several withdrawal symptoms. Because these symptoms can range anywhere from mild to severe, depending on the person, an inpatient setting is recommended.
Medical professionals will be able to closely monitor your progress, manage any discomfort, and ensure your safety throughout the detoxification process. Detox can lead to relapse as cravings are likely to feel very intense, so their expertise, guidance and support play an important role in helping you navigate this initial phase of recovery.
Alcohol Rehabilitation
After completing detoxification, you'll enter the alcohol rehabilitation part of your treatment programme. As we touched on above, inpatient alcohol rehab centres offer comprehensive rehabilitation programmes that address both the physical and psychological aspects of addiction, with each plan tailored to the unique needs of the individual.
For example, for those who receive a dual diagnosis, the treatment plan would need to be adapted accordingly to ensure that the treatment is tailored to heal all elements of their addiction and mental health struggles, resulting in a higher chance of long-term recovery. So, although each programme may look different, typically speaking, there are certain elements that can be found across many rehabilitation plans, which involve focusing on psychological restoration and realignment.
Through various treatment services, such as individual therapy, group therapy, family therapy, and educational workshops, you'll have the opportunity to gain insights into the underlying causes of your addiction, develop healthy coping mechanisms, and acquire the necessary skills to live a sober life once treatment comes to an end.
Specialist Therapists and counsellors will guide you through evidence-based therapies, such as cognitive-behavioural therapy (CBT), which helps you identify and change negative thought patterns and behaviours associated with alcohol use. Family therapy may also be included to heal any family dynamics affected by addiction and provide a support network for your recovery journey.
Alcohol rehab centres also provide relapse prevention sessions and assist with ongoing recovery maintenance. All of these steps, apart from aftercare, can be completed through inpatient rehab via a 28-day programme.
Secondary Treatment
As mentioned above, most inpatient alcohol rehab centres offer patients an aftercare programme, which is also commonly referred to as secondary treatment. These packages are incredibly important, as many feel nervous and worried about leaving rehab and returning to everyday life.
These programmes serve as ongoing support, providing access to the necessary resources as you navigate the challenges of maintaining your sobriety in the long term. The secondary treatment phase typically includes ongoing guidance from professionals, individual or group therapy sessions, and access to support groups or community resources. This continued care helps reinforce the skills and strategies learned during rehab, ensuring a sustainable recovery journey.
Finding Alcohol Rehab Centres in the UK
While alcohol consumption is normalised, it is dangerous and can turn habitual without control, even to heavy degrees. Reach out for our help if you struggle with alcohol abuse or addiction, both treatable through alcohol rehabilitation. You can look to experience treatment via inpatient alcohol rehab centres through our services here at Addiction Advocates to break the habit of alcohol abuse.
We are here to help you every step of the way as you work towards overcoming addiction. Our goal is to provide compassionate support and assist you in finding the right inpatient rehab centres and alcohol recovery programmes that will give you the best chance for a full recovery. Alternatively, if someone you care about is struggling to cope with addiction, we also offer a free referral service for friends and family members who are unsure of what to do to help. Reach out today, and our experienced team will discuss all of the options available and help you find the best solution.
Frequently Asked Questions
How does Alcohol addiction affect the brain?
Alcohol is a depressant that slows down brain activity, blurs perceptions and adapts structure and chemical production. Through its ongoing presence, permanent changes can be experienced, which can result in mental health issues, cognitive impairment, and addiction.

As the positives of alcohol will need to be reinforced to combat cravings and withdrawal symptoms, the brain will fuel the addiction cycle to maintain exposure.
Does peer pressure play a role in Alcohol addiction?
Social pressures can be difficult to combat, especially through such a normalised substance of alcohol. Feeling pressured through recreational use is likely, which if consistent exposure is present, can develop into a socially influenced alcohol addiction. Reverting those associations will be required through the likes of support groups and group therapy.
What are my treatment options for Alcohol addiction?
Inpatient treatment will be the most beneficial form for alcohol addiction recovery, which will focus on detoxification, rehabilitation, and relapse prevention. A wide range of treatment recommendations will be made on a personal basis.

Outpatient treatment is available to treat alcoholism. Yet can be difficult to work through due to longer timescales and a lack of structure.
References
[1] functioning of the brain - https://americanaddictioncenters.org/alcoholism-treatment/mental-effects
[2] lead to relapse as cravings are likely to feel very intense - https://adf.org.au/reducing-risk/relapse/
[3] which helps you identify and change negative thought patterns and behaviours - https://alcohol.org/therapy/cbt/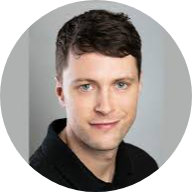 What do our previous clients think?
Really enjoyed my time at Asana lodge. Staff are great and most have previous experience of the afflictions that affect all the clients, so they can relate to the situation you are in. I feel ready now to tackle the outside world with all the skills I have learnt.
Thank you to all the staff at asana lodge from management to the cleaners, everyone made me feel so welcome and really went above and beyond to help me in my recovery. highly recommend anyone seeking help with addiction depression and anxiety to go to asana lodge and heal your mind body and soul.
Everyone at Cassiobury court have been very supportive with my recovery and I have learnt a lot over the past 14 days. I am taking away some good tools to help me with my addiction. I look forward to seeing the piers at the aftercare service.
I came to you desperate, feeling so depressed and anxious. I left feeling hopeful and grateful and excited about life. I can't believe the change in just 28 days.
Latest News
When most people think of drug addiction, they probably picture illegal drugs such as cocaine or heroin. Medicines including painkillers
How We Help
Finding the right treatment for your addiction can be difficult this is why we have created a service which takes the stress away which can be a massive relief when dealing with an addiction.
Self Referrals
Suffering with an addiction and being alone can be a horrific scenario for many. Whether you have a drug or alcohol addiction, we're here to help.
Family Referrals
Do you have concerns that a loved one may be affected by substance misuse? Have you spotted any signs and symptoms of a drug and alcohol…
Friend Referrals
Are you worried that a friend's alcohol or drug consumption has become out of control? For many individuals, substance abuse starts unintentionally…