Signs and Symptoms Of Alcoholism
Updated on 28/10/2022
Medically reviewed by
Dr Alexander Lapa (Psychiatrist)
Alcoholism is a psychological disorder that arises when individuals cannot control how much alcohol they consume.
Otherwise known as alcohol addictions, alcoholism affects more than half a million people in England alone each year, yet only a small fraction of those make contact with a rehab to secure treatment.
When treatment is not sought for alcoholism, alcohol consumption gradually impairs an individual's health and well-being. As the body and brain become unable to cope, signs and symptoms of alcoholism arise. These symptoms vary from person to person. However, they essentially act as warning signs that treatment is needed.
At Addiction Advocates, we have provided a wealth of information regarding the signs and symptoms of alcoholism here.
Get Treatment Advice Now
Speak to an expert
To get in touch with an expert, call or message us using the contact details provided below. Alternatively, you can complete our online enquiry form, and we will get straight back to you.
Physical Signs
Physical signs and symptoms of alcoholism impact an individual's general health and well-being. They make those struggling with alcoholism feel extremely unwell and often lead to long-term health complications.
While the physical signs and symptoms of alcoholism experienced will depend on the severity of addiction, it is not uncommon for the following to be encountered:
Persistent headaches
Nausea
Weight loss
Weight gain
Changes in complexion
Recurring illnesses due to a weakened immune system
Cardiovascular disease
Digestive system problems
Liver problems
Organ failure
Irregular heartbeat
High blood pressure
In addition to the above, when alcoholism is present, signs and symptoms may include excessive sweating, shakiness and tremors. These particular symptoms highlight that an individual is withdrawing from alcohol.
Psychological Signs
The naked eye cannot see the psychological signs and symptoms of alcoholism. However, those struggling with alcoholism will experience intense psychological signs and symptoms that lead to many mental health disorders. These signs and symptoms include, but are not limited to, the following:
Low moods
Agitation
Irritability
Insomnia
Intense cravings to consume alcohol
Uncontrollable thoughts and impulses to consume alcohol
Paranoia
Burnout
Reduced cognitive function
Impairing an individual in the aftermath of consuming alcohol, psychological symptoms drive impulses that see many consume larger quantities of alcohol on a recurring basis.
Behavioural Signs
As the psychological signs and symptoms of alcoholism become difficult to navigate, changes in an individual's behaviour are observed.
Medical professionals and recovery support workers will often review these particular changes to determine the impact that alcoholism has had on all aspects of an individual's life.
Behavioural signs and symptoms of alcoholism include:
Becoming extremely secretive
Financial difficulty
Debt
Lack of interest in hobbies
Reduced commitment
Isolation from others
Legal problems
Poor performance at work
Though the behavioural signs and symptoms significantly impact those struggling with alcoholism, they also affect family members and friends. As a result, it is not uncommon for relationships to break down when alcoholism controls an individual's every waking moment.
Treatment For Alcoholism
As alcoholism profoundly affects an individual's life, alcoholism treatment must be secured when the signs and symptoms are noted above the surface.
Provided by both NHS rehabs and private rehabs, alcoholism treatment can be accessed by anyone who requires it. However, the treatment required will essentially determine which type of rehab should be attended.
NHS rehabs provide outpatient treatment to those struggling with alcoholism. Including one-to-one therapy and group therapy, this treatment is beneficial. However, addictions require personalised treatment, which is why we recommend that our clients attend private inpatient rehab.
Alcoholism Treatment at a private inpatient rehab sees individual progress through a personalised treatment programme. Consisting of detoxification, rehabilitation and relapse prevention, these treatments give those in need the best possible chance of overcoming alcoholism.
Detoxification ensures that an individual can withdraw from alcohol and physically recover from the signs and symptoms experienced. In contrast, rehabilitation caters to the psychological signs and symptoms of alcoholism and addresses the cause of alcoholism through the employment of therapies.
Cognitive behavioural therapy, for example, encourages those in recovery to understand the triggers that leave them craving alcohol to ensure that coping strategies can be developed. Well-being therapies are also administered to guarantee that behaviours associated with alcoholism can be managed.
Irrespective of the rehab attended, alcoholism treatment enables many to secure a long-term recovery free from the shackles of addiction.
Contact Us Today
When alcohol addiction is present, treatment must be sought as soon as possible.
Here at Addiction Advocates, we have created a self-referral service that makes it easier to secure alcoholism treatment.
To take advantage of our self-referral service or talk to us about the signs and symptoms experienced, please get in touch with us today by calling 0800 012 6088. Alternatively, please chat with us online now.
Frequently Asked Questions
Mental health disorders, trauma, bereavement, abuse, social factors and genetics are all common causes of alcoholism. As the causes of alcoholism greatly vary, treatment for alcoholism focuses on distinguishing the causes to ensure that appropriate treatment and aftercare support can be supplied.
What Rehabs Can Provide Treatment for Alcoholism?
Across the United Kingdom, NHS and private rehabs continue to provide treatment for alcoholism. The treatment required and your personal circumstances will essentially determine which rehab you should attend. NHS rehabs are outpatient rehabs that provide one-to-one therapy sessions to help those struggling with alcoholism. In contrast, private rehabs provide inpatient treatment and offer clients personalised treatment programmes that combine several industry-leading treatments. Here at Addiction Advocates, we advise attending a private rehab for treatment due to the benefits associated.
What Do I Do if I Think Someone I Know Is Suffering from Alcoholism?
If someone you know is suffering from alcoholism, we recommend referring them for treatment. At Addiction Advocates, we welcome referrals from concerned family members, friends and employers. When a referral is made, we contact the individual in question directly to discuss their treatment and rehab options. Should the support and guidance offered during a referral be rejected, hosting an intervention may be necessary.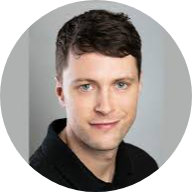 What do our previous clients think?
Really enjoyed my time at Asana lodge. Staff are great and most have previous experience of the afflictions that affect all the clients, so they can relate to the situation you are in. I feel ready now to tackle the outside world with all the skills I have learnt.
Thank you to all the staff at asana lodge from management to the cleaners, everyone made me feel so welcome and really went above and beyond to help me in my recovery. highly recommend anyone seeking help with addiction depression and anxiety to go to asana lodge and heal your mind body and soul.
Everyone at Cassiobury court have been very supportive with my recovery and I have learnt a lot over the past 14 days. I am taking away some good tools to help me with my addiction. I look forward to seeing the piers at the aftercare service.
I came to you desperate, feeling so depressed and anxious. I left feeling hopeful and grateful and excited about life. I can't believe the change in just 28 days.
Latest News
When most people think of drug addiction, they probably picture illegal drugs such as cocaine or heroin. Medicines including painkillers
How We Help
Finding the right treatment for your addiction can be difficult this is why we have created a service which takes the stress away which can be a massive relief when dealing with an addiction.
Self Referrals
Suffering with an addiction and being alone can be a horrific scenario for many. Whether you have a drug or alcohol addiction, we're here to help.
Family Referrals
Do you have concerns that a loved one may be affected by substance misuse? Have you spotted any signs and symptoms of a drug and alcohol…
Friend Referrals
Are you worried that a friend's alcohol or drug consumption has become out of control? For many individuals, substance abuse starts unintentionally…