Effects Of Alcohol Abuse
Updated on 01/03/2023
Medically reviewed by
Dr Alexander Lapa (Psychiatrist)
The initial effects of alcohol consumption are positive for most. Alcohol is known for boosting confidence, relaxing the mind and for bringing people together. Those positives can however dwindle if alcohol is misused or abused.
Alcohol is safe for short-term and sensible exposure. It is a legal substance that comes with recommended drinking guidelines. Whilst it is deemed safe, alcohol is however an addictive drug, which can be easily abused without control or awareness.
The effects of alcohol abuse, also known as addiction, can be engulfing. Long-term physical and psychological changes are expected, along with disruptions to everyday life. Increased risks of co-existing conditions, low financial stability, poor quality relationships and decreased control over behaviours and decisions are just some of the expected effects.
Whilst the effects of alcohol abuse can feel never-ending, the condition can be treated and worked through. With professional support and leading addiction treatment, alcohol withdrawal can be aimed for, whilst minimising the long-term effects of abuse.
Get Treatment Advice Now
Speak to an expert
To get in touch with an expert, call or message us using the contact details provided below. Alternatively, you can complete our online enquiry form, and we will get straight back to you.
What Is Alcohol Abuse?
Alcohol abuse is where excessive levels of alcohol are consumed, reflecting a high tolerance. Alcohol addiction or alcoholism are also definitions of the condition, which indicates that a physical and psychological attachment has been made to alcohol exposure.
Alcohol is an everyday substance yet also has extremely addictive traits. Habits and routines can begin to form around alcohol, due to how it adapts to the body and brain.
As a central nervous system depressant, alcohol delays and disrupts how the body operates. Through a shift in functionality, vulnerabilities are found, which increase the risks of addiction and long-term adoption.
Whilst there are many causes of alcohol abuse, including anything from poor mental health to increased accessibility, the rewarding effects of alcohol are the most impactful.
Risks Of Alcohol Abuse
There are many risks linked to alcohol abuse. Most consequences surround health and wellbeing. Yet alcohol abuse can also disrupt, pause, and damage additional areas of life.
Short-term risks are expected whilst consumption is relatively new and where habits are fresh. At this point, alcohol abuse can resemble binge drinking. Yet as exposure heightens and/or continues, long-term risk factors are expected, those which can result in irreversible changes and actions.
Alcohol addiction is a complicated disease, which can ingrain itself to such a strong point that it can become difficult to break. The effects of alcohol abuse are high risk, carrying significant concerns.
Short-term Effects Of Alcohol Abuse
The short-term effects of alcohol abuse begin with its positive influences. Starting off where alcohol helps to increase confidence and act as an escape, alcohol can be a harmless and mild substance. Over the course of consumption, users can move through the motions where decision making becomes harder, where intoxication is inevitable and where a hangover will be the worst-case scenario.
Alcohol interacts with the body and mind by slowing down processes and by knocking internal systems off balance. The higher the quantity of alcohol, especially over a short-term basis, the higher the risks of damage and dependence.
In the event that abuse continues, alcohol poisoning can be encountered, which can be life-limiting if untreated. The foundation for a habit-like association can also form, chasing the positive effects of alcohol.
The short-term effects of alcohol abuse also carry the risks of antisocial behaviour, poor decision making, crime, violence, unprotected sex, and further social/behavioural disruptions.
Long-term Effects Of Alcohol Abuse
The long-term effects of alcohol abuse are even more concerning, turning manageable symptoms and consequences into life-threatening impacts.
The longer that alcohol is abused, the greater pressure that is placed on the body and brain. Lasting health concerns and conditions can develop through long-term abuse. Co-existing and correlating conditions can either begin through alcohol abuse or be aggravated through alcoholism.
Physical and psychological effects are expected, as alcohol attacks vital organs and systems. It slows everything down, circulates the bloodstream and begins to impose weakness across the way that the body functions, communicates and fights illness.
Poor quality of life is a high-risk consequence of alcoholism. Risks of homelessness, alcohol-related deaths, legal problems, financial crises, and complete social isolation are high.
Physical Effects
Alcohol affects the body in many different ways. Its presence can deplete strength and wellbeing, hinder everyday performance, and increase the risks of developing many physical conditions. Some of the most common include:
Digestive problems
Inflammatory damage
Increases the risks of cancer
Risks of liver disease
Alcohol poisoning
High blood pressure
Disrupts the central nervous system
Risks of diabetes
Damages to the circulatory system
Suppresses the immune system
Reduces sexual health and can damage the reproductive system
Some effects of alcohol abuse can be treated and reverted. Yet others can be long-lasting.
Psychological Effects
Alcohol also attacks the mind by disconnecting the central nervous system from its usual activity. It slows down the mind, distorts the frontal lobe, and can result in a constant hold over outlooks, decision-making, and behaviours.
Alcoholism is also heavily linked to mental health issues, which for some people with excessive drinking habits can result in a dual diagnosis. Psychological effects include:
Again, some of the effects of alcohol abuse can be overcome and recovered from, whilst others will require mental health treatment and intervention.
Treatment For Alcohol Abuse
Treating alcohol abuse will be approached through a per-client route. By this, at Addiction Advocates, we mean that treatment will be recommended to each client depending on the extent of their addiction and the effects that they have encountered.
Treatments can be experienced on the NHS as outpatient treatment or through private rehab as inpatient treatment, we can you decide which treatment is right for you. Inpatient rehab is the most beneficial and the most recommended, due to pace, options, quality of care and its handheld approach. Yet outpatient rehab is also suitable for some people's circumstances.
Programmes will be offered through either route, helping clients move through core addiction treatments and therapies. Treating an addiction must consider the short and long-term effects of alcohol abuse, along with the physical and psychological symptoms, changes, and concerns.
Core treatments include detoxification to eliminate alcohol, behavioural therapies to restore and rebalance the mind, holistic therapies to improve quality of life and recovery rates and planning to reduce the risks of relapse.
A wide variety of addiction treatments are especially available through inpatient rehab. As alcoholism impacts every person differently, by causing particular health concerns or by damaging further areas of life, programmes are intensive yet personalised.
Treating alcohol abuse must be a safe and sustainable process. Medical care will be high, treatments will be effective, and long-term recovery goals will be aimed for. You can expect to complete the following addiction treatments via rehab, to overcome alcohol abuse and its effects.
Cognitive behavioural therapy
Family therapy
Mental health treatments
Holistic therapies
Motivational interviewing
Alcohol withdrawal medications
Alcohol Withdrawal
Alcohol withdrawal is the process that users will go through if consumption is paused or if all exposure has been stopped. It indicates that alcohol is leaving the body, reducing usual tolerances.
Withdrawing from alcohol can be a dangerous process. Withdrawal symptoms are expected for any individual who has abused alcohol, as both the body and brain will need to adjust to sobriety.
Yet for some individuals, especially those who select to withdraw alone, symptoms can turn into alcohol withdrawal syndrome, increasing the risks of withdrawal. Symptoms of alcohol withdrawal syndrome include seizures, delirium tremens and further life-threatening conditions.
Due to the unpredictable yet essential process of alcohol withdrawal, the elimination process should always be completed with medical assistance. Through alcohol rehab, a medically assisted detox can be worked through to manage symptoms and reverse the possible effects of alcohol abuse.
How We Can Help
Here at Addiction Advocates, we support our clients by finding them a suitable and private rehab clinic to recover from. We deliver direct access into alcohol rehab, possible through a quick admissions process. We also make sure that treatment plans are effective and appropriate for individual needs.
The effects of alcohol abuse can become extremely disruptive and damaging. Withdrawing from alcohol through safe means will instead be encouraged. Reach out to our team to find an alcohol rehab from our network of centres.
Frequently Asked Questions
Is there a limit on staying in rehab?
The average client will check into rehab for 4 weeks. Yet there isn't a limit when considering long-term residential stays.

The most suitable time span will be worked out by considering individual availability, the urgency of treatment, response to treatment and whether further issues must also be addressed.

Residential rehab is equipped for longer stays, helping to strengthen addiction recovery.
Can I complete an admission today?
Yes, you can reach out to refer yourself to alcohol rehab, which will be followed by the admissions process. The admissions process is a straightforward step that helps to understand individual needs and make arrangements around them.

Urgent admissions can be completed, meaning that you can complete yours today with a time-sensitive admission date to follow.
How to prepare for alcohol rehab?
Entering alcohol rehab can be daunting on an initial basis. Preparing for this transition is therefore recommended to truly benefit from the next steps.

You can prepare logistically by planning out your time and money, you can prepare by packing your personal items, you can mentally prepare by researching and understanding alcohol rehab, and you can prepare others by communicating your expectations.

Any form of planning that takes place will help you enter alcohol rehab with higher levels of comfort and confidence.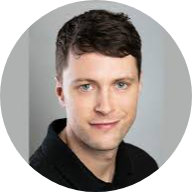 What do our previous clients think?
Really enjoyed my time at Asana lodge. Staff are great and most have previous experience of the afflictions that affect all the clients, so they can relate to the situation you are in. I feel ready now to tackle the outside world with all the skills I have learnt.
Thank you to all the staff at asana lodge from management to the cleaners, everyone made me feel so welcome and really went above and beyond to help me in my recovery. highly recommend anyone seeking help with addiction depression and anxiety to go to asana lodge and heal your mind body and soul.
Everyone at Cassiobury court have been very supportive with my recovery and I have learnt a lot over the past 14 days. I am taking away some good tools to help me with my addiction. I look forward to seeing the piers at the aftercare service.
I came to you desperate, feeling so depressed and anxious. I left feeling hopeful and grateful and excited about life. I can't believe the change in just 28 days.
Latest News
When most people think of drug addiction, they probably picture illegal drugs such as cocaine or heroin. Medicines including painkillers
How We Help
Finding the right treatment for your addiction can be difficult this is why we have created a service which takes the stress away which can be a massive relief when dealing with an addiction.
Self Referrals
Suffering with an addiction and being alone can be a horrific scenario for many. Whether you have a drug or alcohol addiction, we're here to help.
Family Referrals
Do you have concerns that a loved one may be affected by substance misuse? Have you spotted any signs and symptoms of a drug and alcohol…
Friend Referrals
Are you worried that a friend's alcohol or drug consumption has become out of control? For many individuals, substance abuse starts unintentionally…