Alcohol Facts & Statistics
Updated on 14/03/2023
Medically reviewed by
Dr Alexander Lapa (Psychiatrist)
When consumed in moderation, drinking alcohol does not pose a risk.
However, as more than 17% of adults who consume alcohol admit to binge drinking, and one in ten peopleacross the nation are alcohol dependent, alcohol use, abuse, and dependencies continue to have a widespread effect on the lives of millions.
To offer greater insight into alcohol use, the impact alcohol has, and the treatment available for alcohol addictions, we have shared a wealth of alcohol facts & statistics here.

Get Treatment Advice Now
Speak to an expert
To get in touch with an expert, call or message us using the contact details provided below. Alternatively, you can complete our online enquiry form, and we will get straight back to you.
Frequently Asked Questions
What Are The Main Causes Of An Alcohol Addiction?
Mental health disorders, such as depression, anxiety, and post-traumatic stress disorder, are cited as causes of alcohol addictions. Genetics, social pressure, and environmental factors also contribute to the likelihood that an individual will become addicted to alcohol.
What Are The Signs And Symptoms Of An Alcohol Addiction?
Some of the common signs and symptoms of an alcohol addiction include nausea, headaches, intense cravings, insomnia, anxiety, paranoia, changes in appearance, weight loss, physical illnesses, increased heart rate and high blood pressure.
When To Seek Treatment For Alcoholism?
When an alcohol addiction impairs an individual's life, treatment must be sought as soon as possible. Though many believe that addiction treatment can only be secured when an addiction affects their every waking moment, this is not true. Seeking alcohol addiction treatment as soon as any of the signs and symptoms of alcoholism arise is encouraged. Not only does this ensure that treatment can be administered when required, but it prevents alcoholism from escalating beyond control.
References
[1] more than 29 million people over the age of 16 drink alcohol each year - https://www.ons.gov.uk/peoplepopulationandcommunity/healthandsocialcare/drugusealcoholandsmoking/bulletins/opinionsandlifestylesurveyadultdrinkinghabitsingreatbritain/2005to2016
[2] more than 17% of adults who consume alcohol admit to binge drinking - https://www.statista.com/topics/3281/alcohol-use-in-the-united-kingdom/
[3] one in ten peopleacross the nation are alcohol dependent - https://www.alcoholpolicy.net/stats-figures/
[4] National Institute on Alcohol Abuse and Alcoholism - https://www.niaaa.nih.gov/alcohols-effects-health/alcohols-effects-body
[5] People with anxiety are 41% more likely to consume alcohol - https://www.nyu.edu/about/news-publications/news/2021/january/alcohol-use-covid-19.html
[6] more likely to attempt or commit suicide due to their inability to cope. - https://pubs.niaaa.nih.gov/publications/arh26-2/90-98.htm
[7] individuals who use and abuse alcohol often consume drugs and prescription medication - https://www.alcohol.org/mixing-with/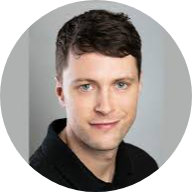 What do our previous clients think?
Really enjoyed my time at Asana lodge. Staff are great and most have previous experience of the afflictions that affect all the clients, so they can relate to the situation you are in. I feel ready now to tackle the outside world with all the skills I have learnt.
Thank you to all the staff at asana lodge from management to the cleaners, everyone made me feel so welcome and really went above and beyond to help me in my recovery. highly recommend anyone seeking help with addiction depression and anxiety to go to asana lodge and heal your mind body and soul.
Everyone at Cassiobury court have been very supportive with my recovery and I have learnt a lot over the past 14 days. I am taking away some good tools to help me with my addiction. I look forward to seeing the piers at the aftercare service.
I came to you desperate, feeling so depressed and anxious. I left feeling hopeful and grateful and excited about life. I can't believe the change in just 28 days.
Latest News
When most people think of drug addiction, they probably picture illegal drugs such as cocaine or heroin. Medicines including painkillers
How We Help
Finding the right treatment for your addiction can be difficult this is why we have created a service which takes the stress away which can be a massive relief when dealing with an addiction.
Self Referrals
Suffering with an addiction and being alone can be a horrific scenario for many. Whether you have a drug or alcohol addiction, we're here to help.
Family Referrals
Do you have concerns that a loved one may be affected by substance misuse? Have you spotted any signs and symptoms of a drug and alcohol…
Friend Referrals
Are you worried that a friend's alcohol or drug consumption has become out of control? For many individuals, substance abuse starts unintentionally…