Am I An Alcoholic?
Updated on 01/09/2023
Medically reviewed by
Dr Alexander Lapa (Psychiatrist)
An alcoholic is someone who has a drinking problem that becomes severe. Someone who is an alcoholic doesn't know how or when to stop drinking. They will spend a lot of time thinking about alcohol and they can't control their consumption. They will continue to consume alcohol even if it's causing serious problems at work, at home, in their relationships, or financially.
The symptoms of alcohol dependency include the following:
Drinks alcohol alone or secretly drinking
Not being able to control how much you drink
Need more alcohol to feel the effects
Having relationship problems, work problems, or problems with the law that come from drinking
Blacking out and not being able to remember certain periods of time
Drinking very quickly to feel good
Having rituals and being irritated if someone else comments on them such as drinking before meals, or immediately after work
Storing alcohol in unlikely places
Losing interest in hobbies that you were previously into
Feeling irritable when drinking times are approaching
Feeling a constant urge to drink
Regular binge drinking
Get Treatment Advice Now
Speak to an expert
To get in touch with an expert, call or message us using the contact details provided below. Alternatively, you can complete our online enquiry form, and we will get straight back to you.
What Causes Alcoholism?
Alcohol addictions can take several years to develop. In some cases, it can happen within a few months.
There are several risk factors that may be linked with excessive drinking. These include:
Genes – Some genetic factors can make some people more likely to develop an alcohol addiction
The age of their first alcoholic drink – Studies have suggested that people who start drinking before the age of 15 may be more likely to have drinking problems later in life
Easy access – Easy access to alcohol can make someone more likely to have a drinking problem
Stress – If someone is very stressed or anxious, they may consume alcohol as a way of coping with these feelings
Peer drinking – People who are surrounded by friends who drink regularly or excessively may eventually have alcohol-related problems
Low self-esteem – People with low self-esteem are more likely to consume too much alcohol
Depression – People with depression may use alcohol as self-treatment but consuming alcohol too much can increase the risk of depression
There is no specific reason why people become addicted to alcohol. Every addict has a different story about how they got to the position they're in.
What Is The Difference Between Casual Drinking And Alcohol Abuse?
Casual drinkers are people who occasionally drink alcohol. These are people who usually drink responsibly, meaning they don't get completely drunk or black out regularly. They won't usually drink every day and may only drink a small amount of alcohol.
Alcoholics, on the other hand, can't control how much they drink and will often drink heavily. Most alcoholics will drink every day. They will often experience problems in various parts of their lives due to how much they're drinking. These people require rehab or support groups in order to recover and remain sober.
Impact Of Alcoholism
Alcohol can have many effects on your physical health and mental health, including the following:
Brain – alcohol interferes with the communication pathways in the brain and can affect how it works. These can change a person's mood, behaviours, and can make it harder for them to think clearly.
Heart – Drinking a lot over a long time can damage the heart and cause various issues such as an irregular heartbeat, cardiomyopathy, a stroke, or high blood pressure.
Liver – Heavy drinking can have a huge effect on the liver and can cause things like steatosis, fibrosis, cirrhosis, and alcoholic hepatitis.
Pancreas – Alcohol causes the pancreas to produce toxic substances that can lead to dangerous inflammation and swelling of the blood vessels and prevents proper digestion.
Cancer – Alcohol abuse and alcoholism can increase the chances of certain cancers including head and neck cancer, liver cancer, oesophageal cancer, colorectal cancer, and breast cancer.
Immune system – Excessive drinking can also weaken the immune system.
Mental health issues – Alcoholism can cause various mental health problems.
Alcohol addiction can also cause several other problems such as problems with the law, relationship problems, or problems at work. Paying for a drinking problem can also have a very negative effect on a person's finances.
Treatment For Alcoholism
The best course of treatment for alcohol addictions is a treatment plan in residential rehab. When in rehab, you will go through various therapies and treatments to tackle the drinking problem.
Some examples of treatments include the following:
Behavioural treatments – These are aimed at changing drinking behaviours through counselling.
Medications – Medications can assist with the withdrawal symptoms that come with detoxing from alcohol.
Support groups – These groups, like alcoholics anonymous, provide peer support for people who are recovering from alcohol and allow you to receive support from others who are going through the same things that you are.
How We Can Help You
If you think that you or a loved one is suffering from substance abuse, we are here to help with alcohol rehab. We are available 24/7 with our free, dedicated helpline. Get in touch with us today on 0800 012 6088. We are happy to answer any questions you may have at any time. We are here to listen.
Frequently Asked Questions
What can I do if I am worried about my drinking?
If you are worried about your drinking, the best thing you can do is reach out for help as soon as possible. The sooner you recognise that you have a problem and you seek help, the easier it will be for you to recover and go back to a normal, happy life. Get in touch with us on 0800 012 6088 to start your discussion about your drinking problem and make a change today.
How can Alcohol rehab help me with my alcohol addiction?
Alcohol rehab will get you away from your usual triggers and provide you with a safe and comfortable environment to recover. You will go through a guided detox where you will receive medication if needed to help with symptoms of alcohol withdrawal. A major benefit of rehab is the aftercare you receive when you leave rehab to ensure you continue to stick to your recovery goals when you are back home.
How do I chose the best Inpatient rehab for my addiction?
It's best to do as much research as you can. Speak to some different rehabs and find out more about their services and what they can do to help. You want to choose a rehab where you feel comfortable and that offers the right treatment for your kind of addiction.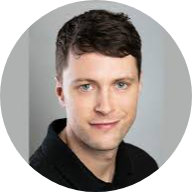 What do our previous clients think?
Really enjoyed my time at Asana lodge. Staff are great and most have previous experience of the afflictions that affect all the clients, so they can relate to the situation you are in. I feel ready now to tackle the outside world with all the skills I have learnt.
Thank you to all the staff at asana lodge from management to the cleaners, everyone made me feel so welcome and really went above and beyond to help me in my recovery. highly recommend anyone seeking help with addiction depression and anxiety to go to asana lodge and heal your mind body and soul.
Everyone at Cassiobury court have been very supportive with my recovery and I have learnt a lot over the past 14 days. I am taking away some good tools to help me with my addiction. I look forward to seeing the piers at the aftercare service.
I came to you desperate, feeling so depressed and anxious. I left feeling hopeful and grateful and excited about life. I can't believe the change in just 28 days.
Latest News
How does Narcotics Anonymous work? It's our team question we receive frequently from those looking for additional support. In this article,
How We Help
Finding the right treatment for your addiction can be difficult this is why we have created a service which takes the stress away which can be a massive relief when dealing with an addiction.
Self Referrals
Suffering with an addiction and being alone can be a horrific scenario for many. Whether you have a drug or alcohol addiction, we're here to help.
Family Referrals
Do you have concerns that a loved one may be affected by substance misuse? Have you spotted any signs and symptoms of a drug and alcohol…
Friend Referrals
Are you worried that a friend's alcohol or drug consumption has become out of control? For many individuals, substance abuse starts unintentionally…